Assista Rail
What you need to know.
No tools needed
Easily and quickly assembled and installed between the box spring and mattress. Fits king, queen, double, and twin mattresses.
HEIGHT ADJUSTABLE
Easily adjust the height of the bed rail and make getting in and out of bed is safe and effortless.
Dependable Support
Rated for up to 300 lbs and ergonomic handles, the Assista rail is support you can depend on.
Choose the right level of support for you.
Mild
Assita Rail
Easy to install
Provides support inside and outside of bed.
Compatible with storage attachment
Perfect for minimal support needs
Starting at $129
Medium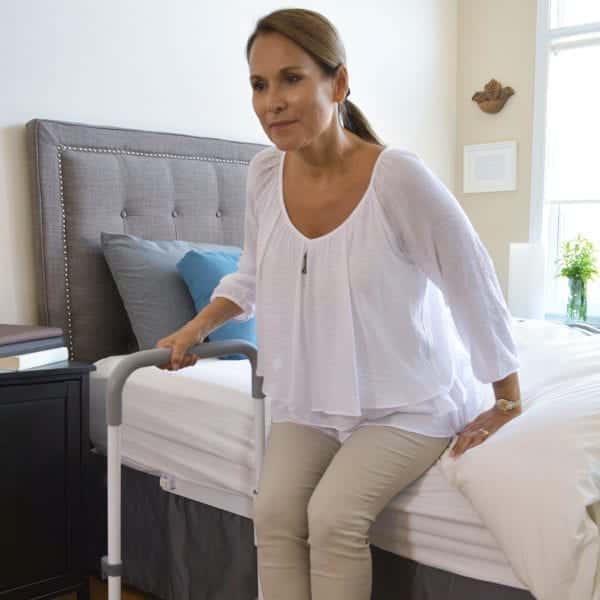 Smart Rail
Mobile bar provides support in different positions.
Helps with sitting up, and getting in and out of bed.
Great for anyone requiring a mix of support and versatility.
STARTING AT $160
Max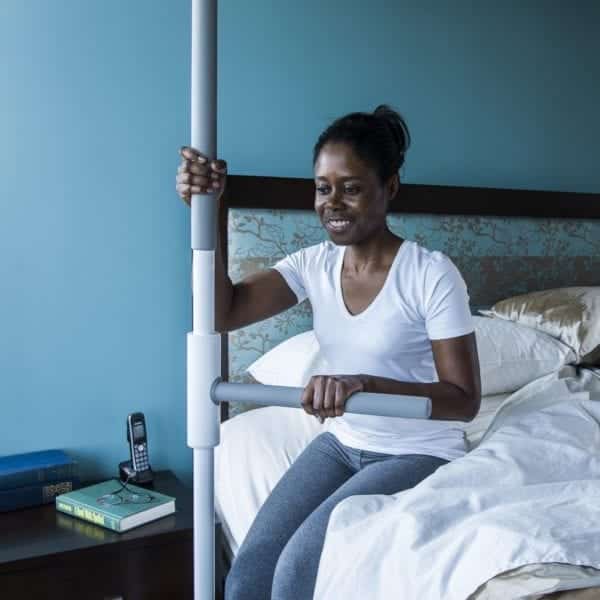 SuperPole with Superbar
Uses floor to ceiling tension to stay in place.
Pivot arm provides adjustable support.
Great for people who need a high level of versatility and support.
Starting at $334