SuperPole with SuperBar™
The Gift of Independence
In 15 minutes, the SuperPole with SuperBar™ adds a sturdy handle for stepping into and out of the bathtub, a dependable grab bar for standing from a wheelchair, or reliable bedside support for getting in and out of bed. 
Its slim, stylish design will look great in any space and will become a simple, unintrusive solution for feeling independent at home. 
Support that moves with you.
Simply lift the SuperBar to move the rail, and lower it to lock it into place. Ergonomic, award-winning safety that is easy to use.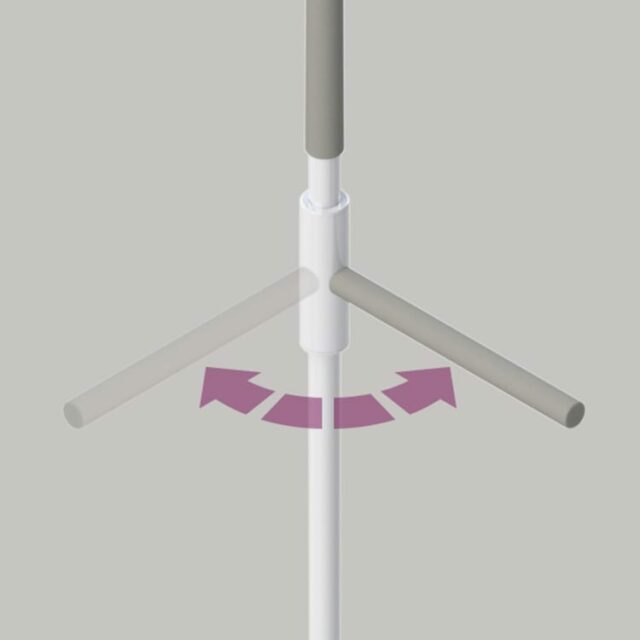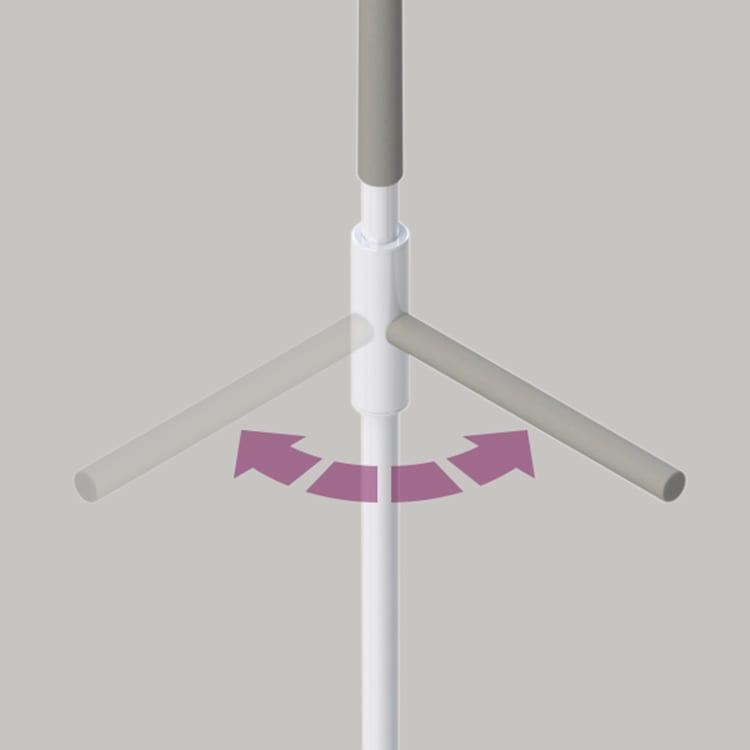 Clean, easy and straight forward installation.
Easily to install and take down the SuperPole in minutes by simply adjusting the jackscrew. No drilling required!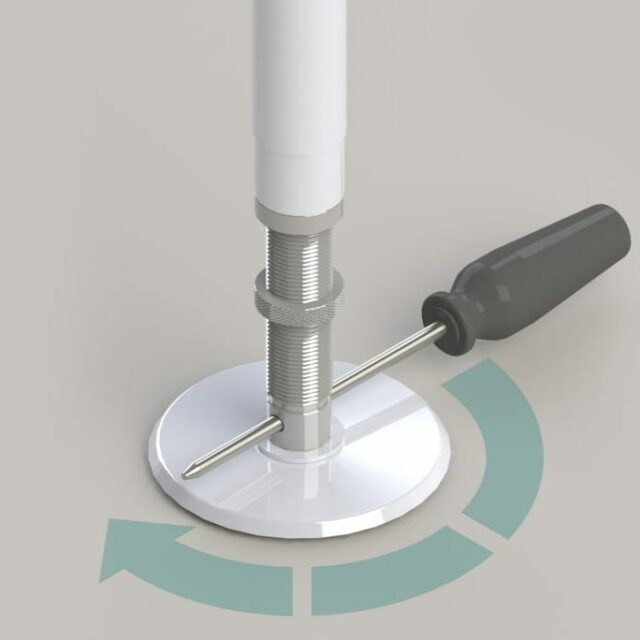 Tech Specs
Specifications subject to change without notice. Product not intended for outdoor use.
Finish
Anti-microbial powder coat paint (white)
Weight Capacity
Standard (SPB-S): 300lbs / 136kg
Bariatric (SPB-HD): 450lbs / 204kg
Rail Diameter
1.50" / 38mm
SuperBar Length
16" / 406mm
Rail Height Range
Typically installed 24-38" / 610-965mm from floor
Warranty
Limited Lifetime Warranty
Reviews
There are no reviews yet. Be the first one to write one.
Write a Review
Your email address will not be published.
FAQs
Can't find your question below? Just CHAT us!
Yes. The vertical grip on the SuperPole will need to be shortened to allow the SuperBar to be installed higher on the pole.
There are 8 locking positions around the SuperBar - one very 45 degrees. The spring ring is used to stop the set screws from backing out once they have been installed.
The load rating of the SuperPole with SuperBar is based on the user's weight, but the product is not intended to support entire full body weight. Our research has shown that the amount of lateral force generated by an individual pulling from a sit to stand position will be considerably less than the individual's weight (i.e. during a sit to stand motion, a person would typically exert a lateral force of 5-30% of their actual weight). This force range is provided as a guideline for typical use and capacity. For most applications, the SuperPole is held in place by jackscrew expansion between the floor base plate, and ceiling top plate. In the event of aggressive use, we recommend screwing the ceiling top plate to wood studs to provide an additional level of security.