Bamboo Bath Bench
You can relax now.
The ultimate relaxation accessory—mount your Bath Bench across any tub as a sturdy seat or elegant bath time table.
This seat is handcrafted for you – orders can take up to 5 business to ship.
With sustainability in mind.
Bamboo has an incredibly sustainable growing cycle, and our engineered panels are resistant to moisture, temperature, and bacteria. It does not change colour over time like other wood choices used in bathroom seating, the bamboo bath seat comes in a variety of stains that will match your bathroom style.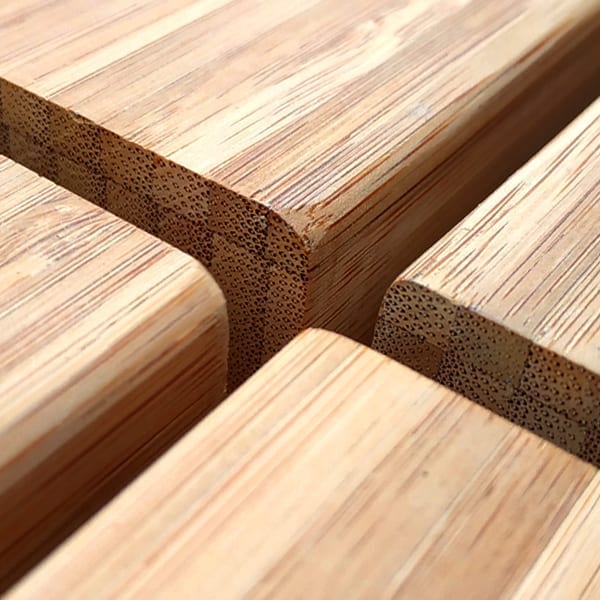 Perfect Fit Every Time
The pressure fit feet adjust to most tubs, and they hold the seat in place without damaging the surface of the tub. There is no need for screws or tools, the extremely durable bath bench can be installed in seconds
Tech Specs
Specifications subject to change without notice. Product not intended for outdoor use.
Materials
Frame: AluminumSeat: Bamboo
Finishes
Frame: Black, Brushed, Bronze, Grey, WhiteWood Stain: Ash, Honey, Light
Weight Capacity
500lbs / 227kg (ADA Compliant)
Seat Widths
30" Bench: fits inside tub widths of 19.75 to 27.25"35" Bath Bench: fits inside tub widths of 24.75 to 32.35"
Seat Depths
30" and 35" Bench: 11" / 279mm
Reviews
No Title
beautiful design and color
No Title
Exactly what I wanted Great quality
No Title
This is a very sturdy bench. Perfect if you just want to soak your feet. Beautiful color as well.
No Title
Looked extensively for bath bench. I was hesitant to pay so much for what appeared to be somewhat simple to duplicate. Very pleasantly surprised. The bench is well made, beautifully finished and holds over three hundred pounds. I am a senior at high risk of falls. This bench can adapt securely to tapered bathtubs to avoid the bench moving once the legs are straight strategically put in place. Worth every penny!
No Title
Excellent quality and sturdy.
Write a Review
Your email address will not be published.
FAQs
Can't find your question below? Just CHAT us!
The bath bench can be cleaned with warm water and/or a mild cleaning agent. Wipe dry using a soft cloth. Do not use abrasive chemicals or cleaning products which may scratch the wood or affect the colour finish.
Through our tests, the seat will only fade or weather over time when placed in direct sunlight (i.e. outdoor usage). This is common with many woods, plastics and fabrics.
The INV-WSBB-30 fits tub widths from 19.75"/502mm to 27.25"/692mm.The INV-WSBB-35 fits tub widths from 24.75"/xxxmm to 32.25"/xxxmm.