PT Rail Angled
Safety… one step at a time.
A solid rail designed for 2-3 steps at a time. The adjustable angled rail provides extra support when going up and down several stairs – often used for garages, covered walkways and sunken living rooms.
There when you need it, away when you don't.
The rail can be easily raised and lowered to be put away when not in use. Quickly make the adjustments you need at any given moment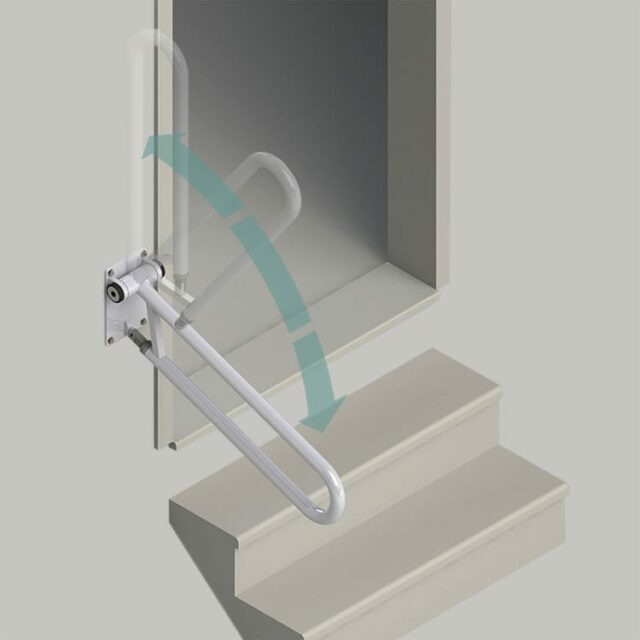 Designed with your stairs in mind.
The fold down rail can be adjusted between 0 and 35 degrees to suit the angle of the stairs. Making it suitable for the angle of any staircase, while maintaining its load bearing capacity of 400lbs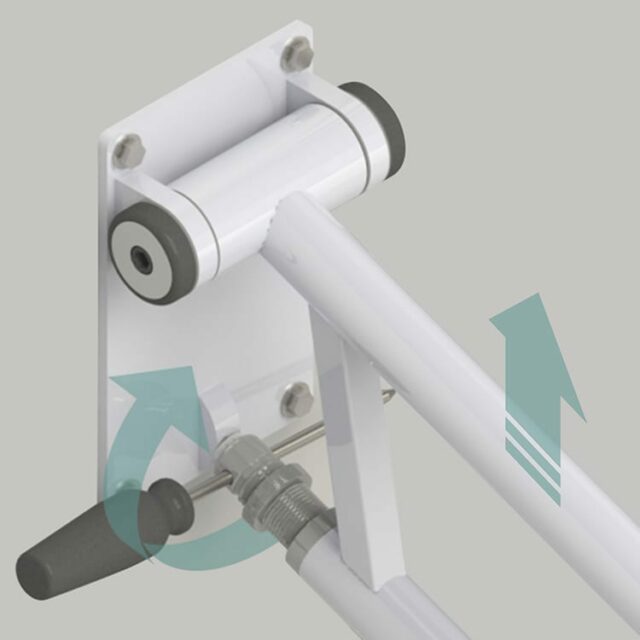 Tech Specs
Specifications subject to change without notice. Product not intended for outdoor use.
Finish
Powder coat (white)
Rail Diameter
1.5" / 38mm
Warranty
Limited Lifetime Warranty
Reviews
No Title
Installed for very tall breezeway steps in old farmhouse. Rock solid once properly installed. Swing up feature is great for doors you may need to bring large items in and out. You can really haul on it if you need to. Recommend it highly for anyone dealing with mobility limitations.
No Title
My husband had knee replacement surgery, and this works as a perfect solution for stability. It is very well made and sturdy. Super!
No Title
Industrial strength/adaptable angle increases usage. Great quality and worth the price.
No Title
My father used the bar and it was much easier for him to get up and down the stairs.
Write a Review
Your email address will not be published.
FAQs
Can't find your question below? Just CHAT us!
The PT Rail Angled is made from steel, which is water resistant but not waterproof. We recommend usage in covered environments (i.e. garages, landings, etc.), and not to exposed the product to harsh weather conditions.
No. All 4 mounting points of the PT Rail Angled must secure to structural wood. The (supplied) lag bolts must be installed into structural wood framing. If the wall is concrete, appropriate wall anchors and bolts are required (not included).
No, the PT Rail Angled rails are not offset. Unlike usage beside a toilet, the fold down rail can be used beside stairs to provide a secure 'railing' function that can be folded out of the way when not in use.