Shower Stool
Take a seat and stay a while.
This Shower Seat is the perfect place to sit safely and comfortably in the shower. Perfect for smaller shower spaces, it's the ideal seat for shaving, or to sit safely to enjoy your bathing experience. This shower seat is lightweight, height adjustable, and solid.
Installation is a snap.
Assemble the seat in 30 seconds. Simply 'snap' the legs into the seat frame, no tools required. Set your seat height in seconds.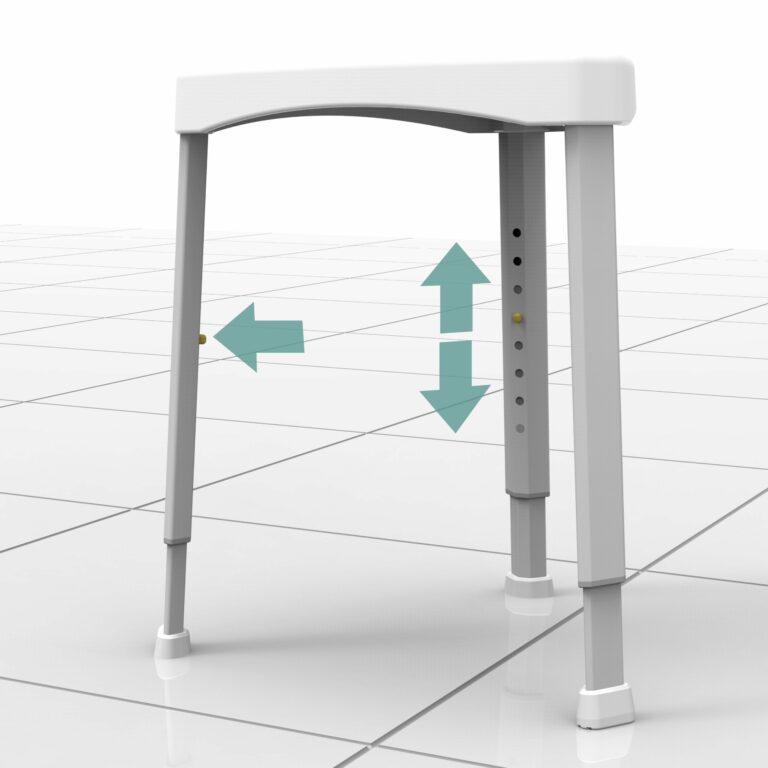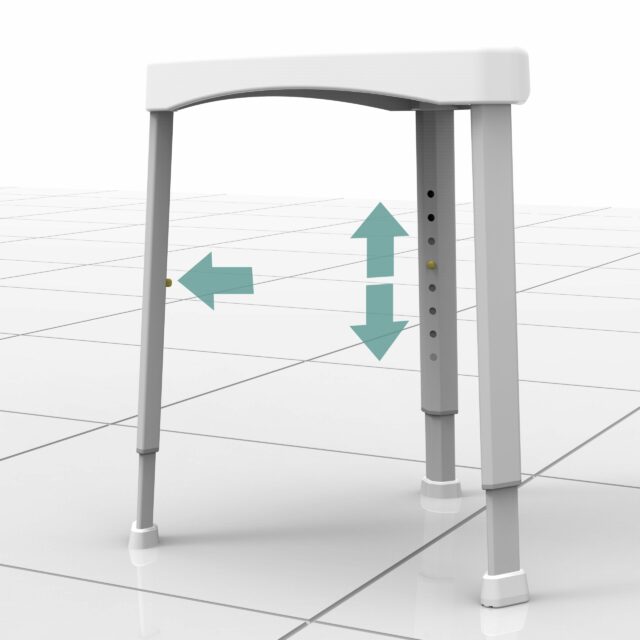 Easy to clean.
The Shower Stool is made from non-porous ABS plastic. Cleaning the seat is easy, and the rubber feet won't mark your tub. Sitting certainly doesn't look like safety, but sitting down to shower, shave your legs or wash your feet certainly is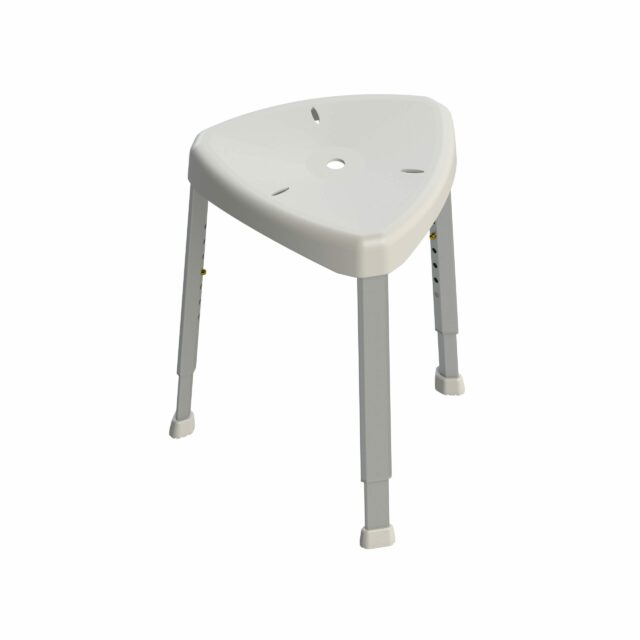 Tech Specs
Specifications subject to change without notice. Product not intended for outdoor use.
Material
Seat: ABS PlasticLegs: Anodized Aluminum
Weight Capacity
300lbs / 136kg
Height Range
16.6-23.6" / 422-600mm
Warranty
One Year Warranty
Reviews
No Title
This took just a couple of minutes to assemble. Then it was sturdy in the shower, easy to clean. Best of all it extends to a height greater than most and that was just what I needed. Great buy
No Title
Perfect. Form follows function. Doesn't look like it belongs in a nursing home.
No Title
A convenient, well-made, easily constructed shower chair
No Title
Good quality and easy to assemble
Write a Review
Your email address will not be published.
FAQs
Can't find your question below? Just CHAT us!
Yes, there are holes on the seating surface to help the water drain when not in use.
The Shower Stool is a high quality, commercial grade shower seat. The Shower Stool is intended to provide seating support for people with reduced mobility. The maximum user weight for this product is 300lbs / 136kgs.