Advantage Rail™ and Advantage Pole™
4.6/5
Rated 4.6 out of 5 based on 7 ratings
(7 reviews)
A floor mounted pivoting and locking horizontal rail. Excellent where ceiling restrictions prevent a floor to ceiling pole.
DETAILS
DESCRIPTION & FEATURES
Where you need it, every step you need it.
The Advantage Rail™ features our pivot and lock technology – simply lift to move the rail, lower it to lock. Think of the Advantage Rail™ as the floor-installed version of the SuperBar, and the Advantage Pole as the floor-installed version of the SuperPole. Feature all of the same award-winning ergonomic safety and support benefits!
For the Portable version, floor plates can be installed in different rooms of your home (bathroom, living room, cottage), and the rail quickly attaches or detaches for easy movement and support flexibility.
Product Features
Competitive advantage.
Provide superior support in the bathroom, living room, bathroom or anywhere you need additional support.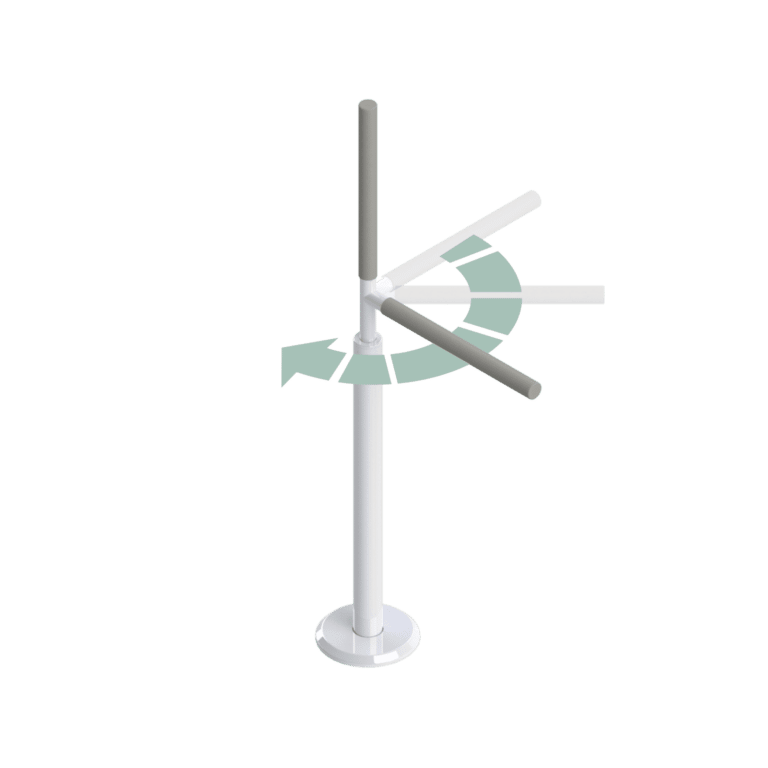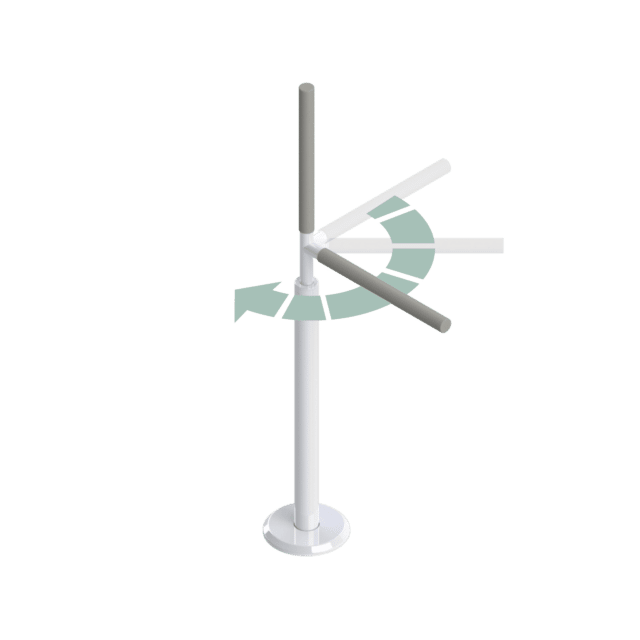 Support to go.
Support to go. Portable version can be moved and attached to floor plates which are installed in the floor. The support rail can then move to where you need it most… different rooms of your home or even the cottage!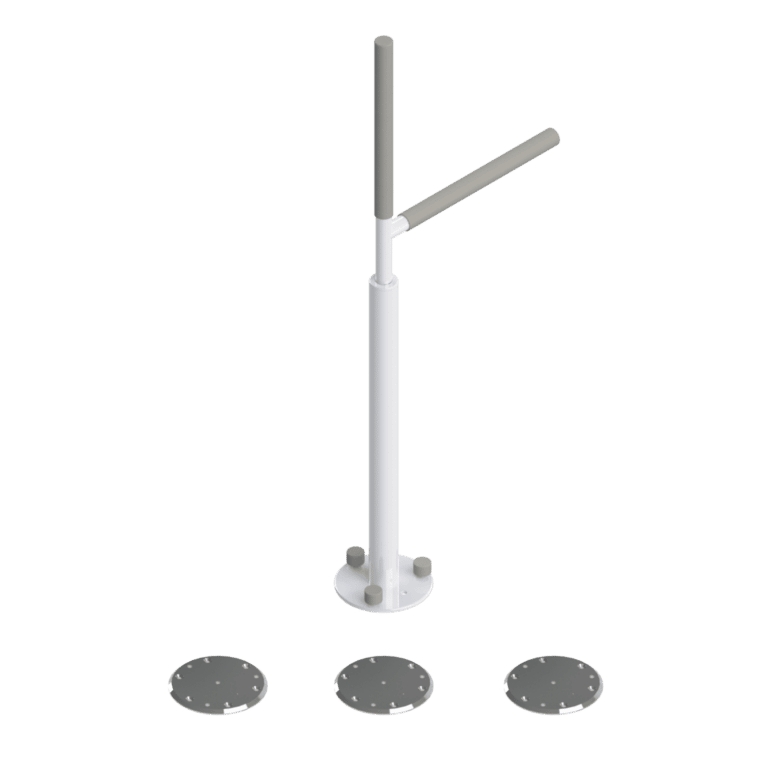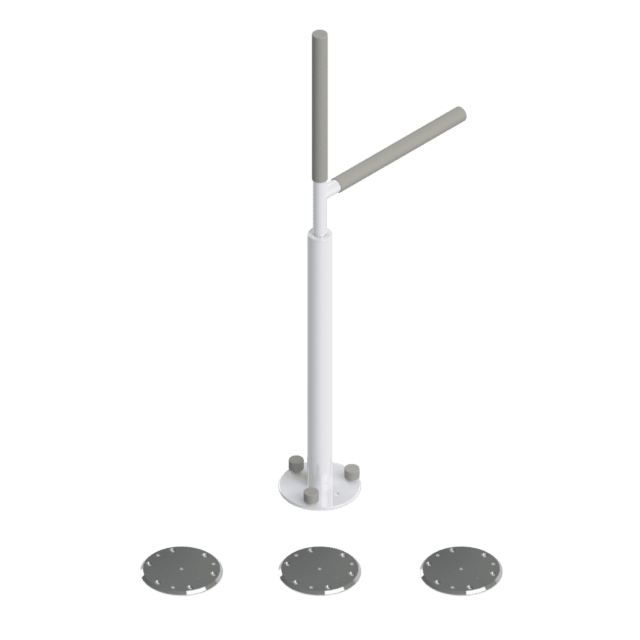 More
INSTALLATION OVERVIEW
SPECIFICATIONS
Tech Specs
Specifications subject to change without notice. Product not intended for outdoor use.
Finish
Anti-microbial powder coat paint (white)
Weight Capacity
Standard: 300lbs / 136kg Bariatric: 450lbs / 204kg
Rail Diameter
1.50" / 38mm
Support Arm Length
17" / 432mm
Rail Height Range
30-38" / 762-965mm from floor
Warranty
Limited Lifetime Warranty
Part Numbers
Avantage Rail: AR-T (standard), AR-T-HD (bariatric)Advantage Rail Portable: AR-PT (portable), AR-PT-HD (portable bariatric)Advantage Pole: AR-AP-HD (standard)Advantage Pole Portable: AR-AP-P-HD (portable bariatric)
More
FREQUENTLY ASKED QUESTIONS (FAQ's)
Can't Find Your Question Below? Just Chat Us!
Yes. The Advantage Rail™ can be installed on floors made from different surfaces, but the mast must always be installed to floors that are structurally sound. If desired installation location does not have adequate structure, add wood blocking.
The bariatric Advantage Rail™ has a higher weight capacity (450lbs/204kgs for bariatric vs. 300lbs/136kgs for standard). The bariatric model features stronger materials, increased wall thickness of tubing and gusseting.
No. The Advantage Rail™ is made of carbon steel. While the anti-microbial white powder coat paint is water resistant, it is not waterproof and could rust over time. If you require a support product inside the shower, the Dependa-Bar is an excellent solution. It provides the same function and support, but is made of stainless steel which and is designed for prolonged exposure to water.
Reviews
7 Reviews
Rated 4.6 out of 5 based on 7 ratings
No Title
Wish I knew about this product years ago have a sunken tub it's great no problem getting in and out