White Folding Shower Seat
A simple seat for small spaces.
If you're looking for an easy, inexpensive option for wall-mounted bathroom seating—then look no further. White goes with everything, so if you're concerned about finding a good fit for your bathroom, the Folding Shower Seat helps keep your decision simple.
Soft open.
The shower seat features a damping mechanism, that allows the seat to open gradually without free falling. The seat folds up and clicks into its locked position against the wall, so that it will not lower on its own when not in use or unexpectedly.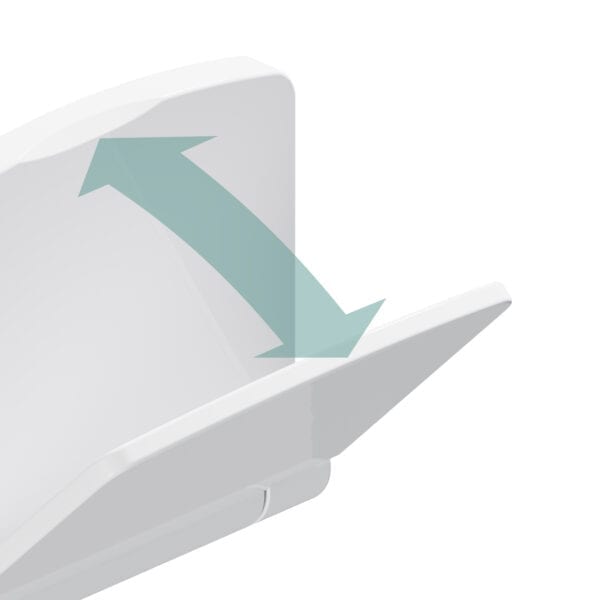 Easy to clean
The plastic seat can be removed easily from the bracket to gain access to the back wall for cleaning. The waterproof ABS plastic has a non-slip texture, and rounded corners and edges. Wash with warm water and soap.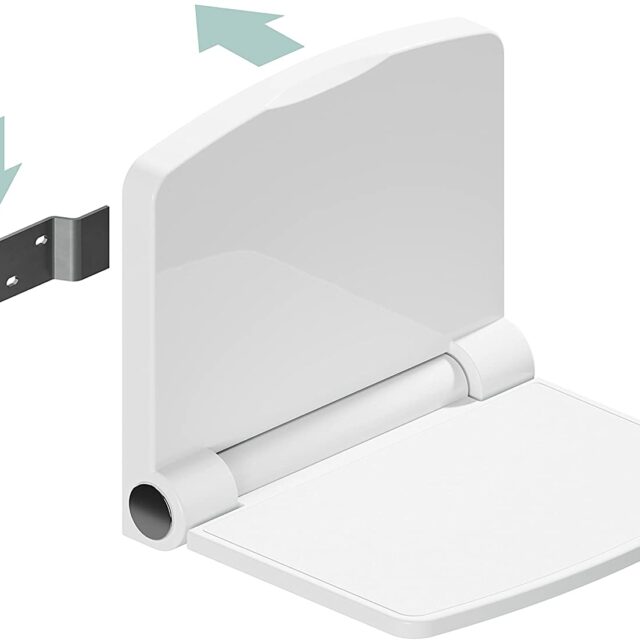 Tech Specs
Specifications subject to change without notice. Product not intended for outdoor use.
Frame Material
ABS Plastic
Weight Capacity
440 lbs / 200 kg weight capacity.
Reviews
No Title
We had this shower seat installed during a bathroom renovation. We changed the tub/shower to a walk-in shower and had the walls taken back to the studs so were able to add structural horizontal wood blocking between the studs before re-drywalling and re-tiling the walls. So there was a solid backing to screw the bracket for the shower seat into the wall. Rated for 440 lb. I am 190 lb. and it takes my weight fine. Folds up out of the way nicely. It is easy to remove from the bracket for cleaning, if and when needed.
No Title
I purchased this in preparation for a renovation to my guest bathroom. The seat arrived very quickly and I was impressed with how sturdy it is. The renovation has not started yet but I am sure this seat will more than meet my requirements once it is installed. I wanted something that was safe but did not look "institutional" and this ticks all the boxes.
No Title
I like how it blends in to our tubs round we just had installed. We did have a professional drill and install the bath seat for us and he silicone around the holding bracket. It looks Fantastic.👍
Write a Review
Your email address will not be published.
FAQs
Can't find your question below? Just CHAT us!
The Shower Seat can discolour if harsh chemicals are used to clean the seat. The seat has been UV stabilized to limit discolouration but colouring can happen if the seat has direct sunlight.
The ABS seat can not be installed in a mobile home or boat without sufficent backing in the walls of these areas. In order to support uo to 440lbs, the ABS seat needs to be fully mounted to the wall that incorpotates support built in to the walls.
There are a few considerations to make sure you can safely install the Folding Shower Seat. While the seat can support 440lbs, you'll need to make sure you have the right wall support and backing in your walls first. The support and backing should also allow you to install it at a comfortable height.