Easy Mount Tub Rail
Sale!
Get into and out of the tub with confidence.
The Tub Rail provides excellent support in both getting in and out of the tub. The 2 handle grip lets you slowly lower into the tub as well as easily pick yourself back up.
1 minute install.
Rail tightens by turning the adjustment knob. Rubber pads prevent the rail from slipping and marking the tub.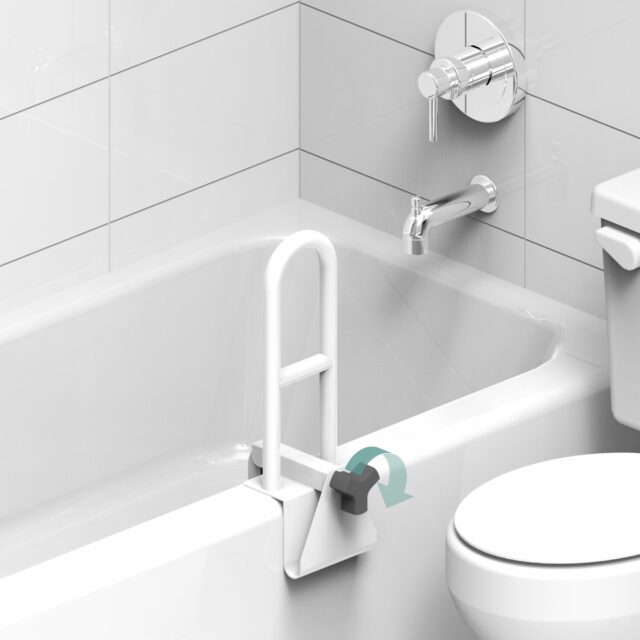 Grip it and grab it - whichever way works best for you.
The 15" handle has gripping surfaces at two different heights for comfort. The design provides great support when getting in and out the tub.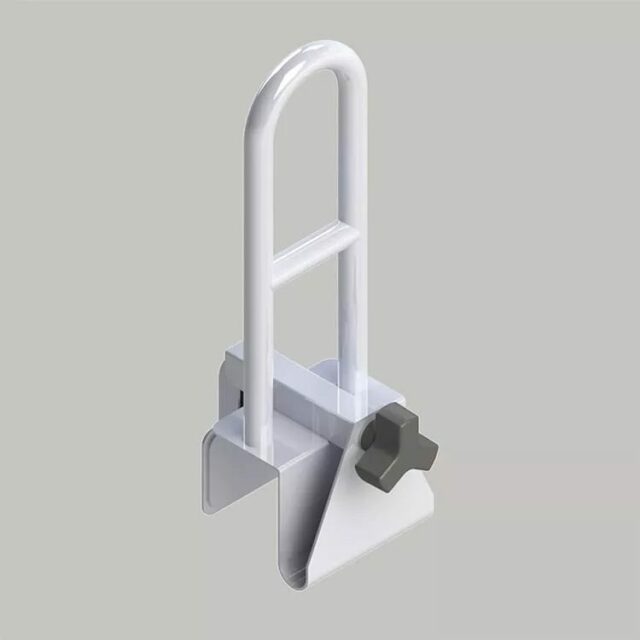 Tech Specs
Specifications subject to change without notice. Product not intended for outdoor use.
Weight Capacity
300lbs / 136kg
Rail Height
15" / 381mm (from tub to top of the rail)
Adjustable Tub Width
3-7" / 76-178mm
Warranty
One Year Warranty
Reviews
No Title
Perfect for getting into tub
No Title
Very sturdy. I like it so much I ordered a second one
No Title
We love our new tub rail. It is a big help, getting in and out of the tub.
No Title
Love this tub rail. It's so nice to have some assistance when getting up from relaxing in tub. Very simple small rail but a huge help. It's also very sturdy.
Write a Review
Your email address will not be published.
FAQs
Can't find your question below? Just CHAT us!
You can not install the HealthCraft Tub Rail on fiberglass tubs, but will work with the majority of tub models. If the width of the bathtub rim is less than 3'', you should not install the tub rail because it will not fit snug enough to be supportive.
When the tub rail is installed, it is 15'' tall. This height is comfortable for the majority of people.
You want the it to have a snug fit, but not so tight, that you risk damaging the tub. Continue to tighten the adjustment knob until you feel resistance and can not turn it any further.