e2 Ceiling Mount Trapeze
Ergonomic and Award-winning trapeze handle.
The e2 Ceiling Mount Trapeze allows you to reach up from a lying-down position and use your arms to pull yourself up into a seated position. The award-winning e2 ergonomic trapeze handle will help you sit up and help get up.
Climbing the ladder.
Like rungs on a ladder, the handle improves use of arm strength and increases comfort. The Trapeze is designed to provide support, stability, and assisting users mobility in bed.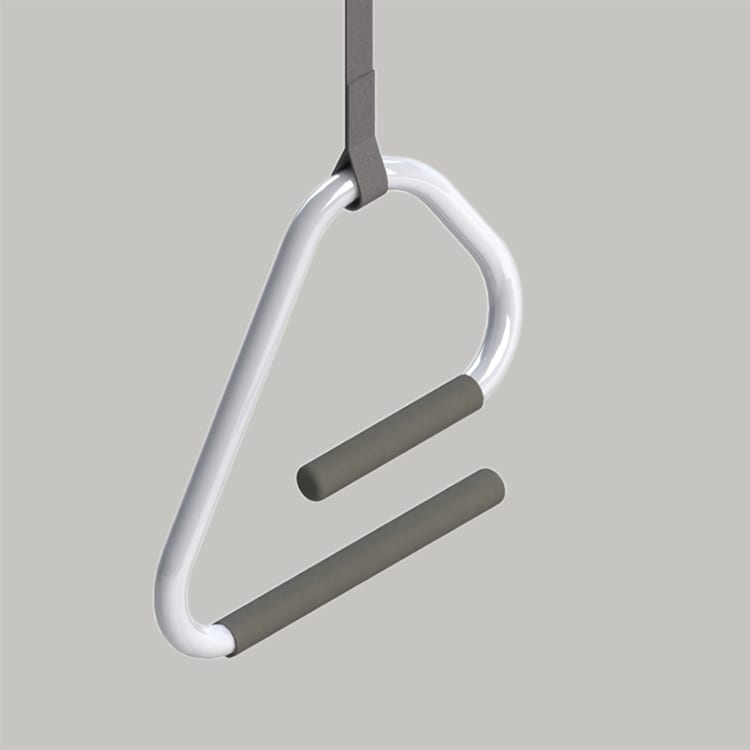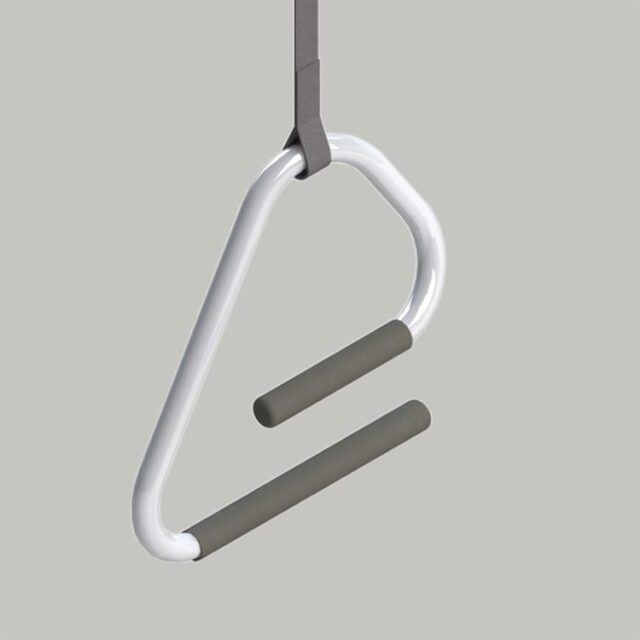 Out of the way.
Handle can slide to one side of the bed or removed and stored out of the way when not in use. This flexibility allows for multiple users in one location if needed, and easy storage when you choose with as easy uninstall/install process.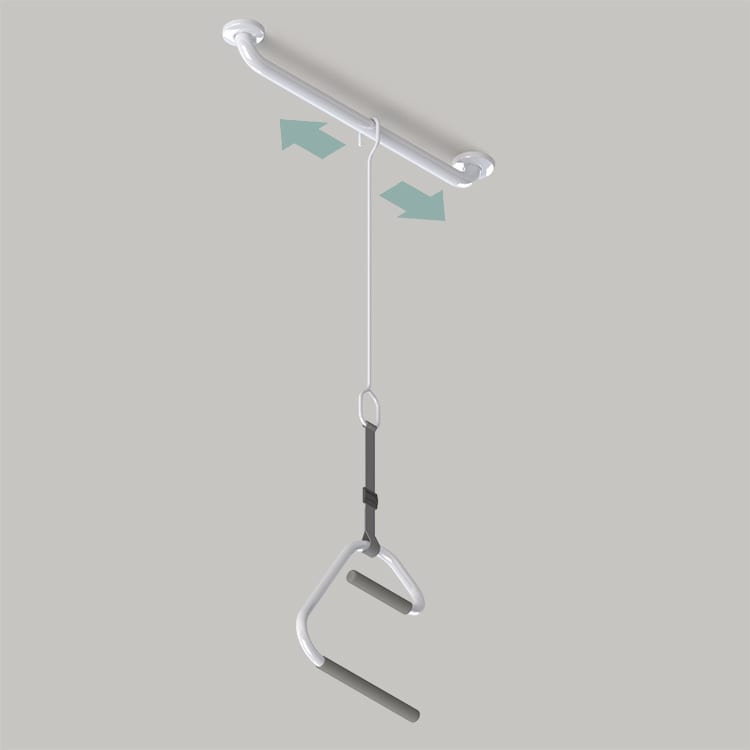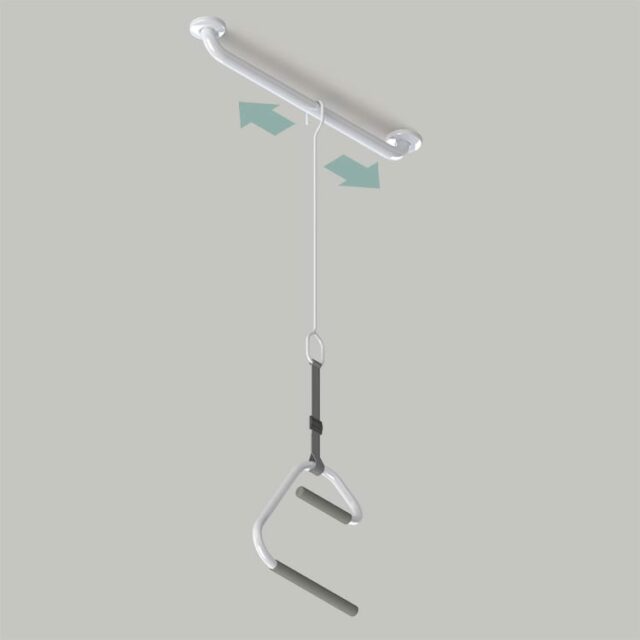 Tech Specs
Specifications subject to change without notice. Product not intended for outdoor use.
Finish
Anti-microbial powder coat paint (white)
Weight Capactiy
300lbs / 136kg
Ceiling Grab Bar
24" / 610mm and 32" / 813mm
Strap Range
3-29" / 762-737mm
Warranty
Limited Lifetime Warranty
Reviews
No Title
I am building a custom home and want (elderly) accessibly designed in. The ability to easily unhook from the bar means that the entire device can be tucked away and not add that handicapped look. It fitted my needs perfectly.
No Title
Came in very handy after ankle surgery left me non-weight bearing for 12 weeks. I mounted it in the bathroom ceiling just outside our shower stall to allow me to pull myself up off of the shower bench.
No Title
If you have a loved one using a stand alone trapeze bar, then you will love this product. I would highly recommend purchasing this product if you have a loved one who is disabled but able to assist themselves to change their position while in bed.
Write a Review
Your email address will not be published.
FAQs
Can't find your question below? Just CHAT us!
Yes. The e2 Ceiling Mount Trapeze utilizes our Easy Mount system for grab bars. This provides 9 holes around the flange to allow a minimum 2 mounting points into the joist. The mounting structure accommodates joist spacing of 24"/610mm (STP-CM-24), and 32"/813mm (STP-CM-32)
The hook is 27"/686mm long. The strap has an adjustable length of 3-29"/76-737mm. The e2 Trapeze handle is 12.25"/311mm wide and 13.5"/343mm tall.
No. However, do not pull along the length of grab bar when using the trapeze handle for weight bearing or the metal hook may slide during transfer. We do recommend installing minimum 2 screws per flange into each joist.