SuperPole with SuperTrapeze
Sale
4.4/5
Rated 4.4 out of 5 based on 11 ratings
(11 reviews)
Features an ultra-ergonomic offset handle that provides superior assistance to achieve a seated position in bed.
DETAILS
DESCRIPTION & FEATURES
Ease into your day.
Going from a laying position to standing one can be one of the most difficult motions to make. The SuperPole with SuperTrapeze has two offset rungs that allow the user to take a two-handed approach to pulling themselves up in an award-winning and ergonomically friendly way.
Product Features
A difficult motion made easy.
Likes rungs on a ladder, the SuperTrapeze™ has two offset hand grips allow you to climb up to a sitting position in a natural and ergonomic way.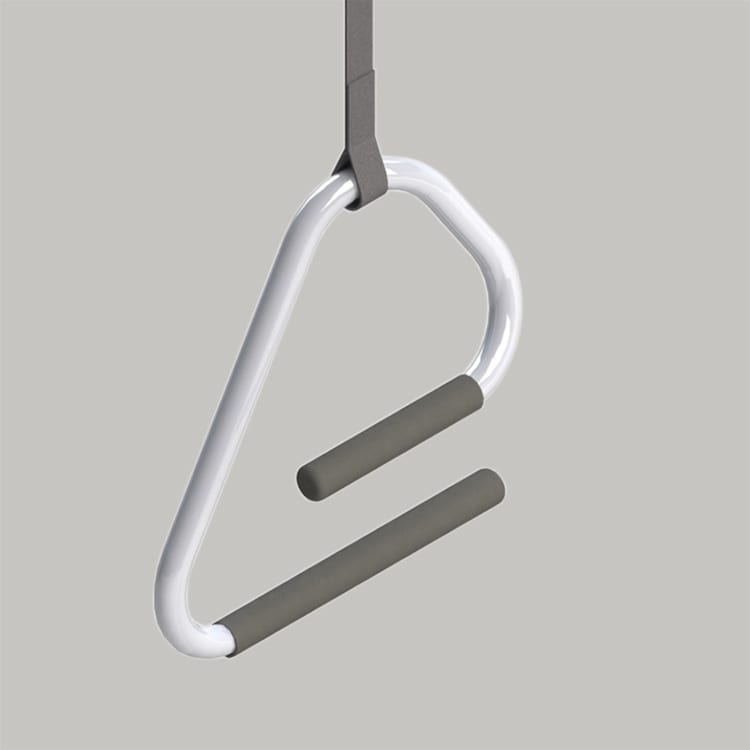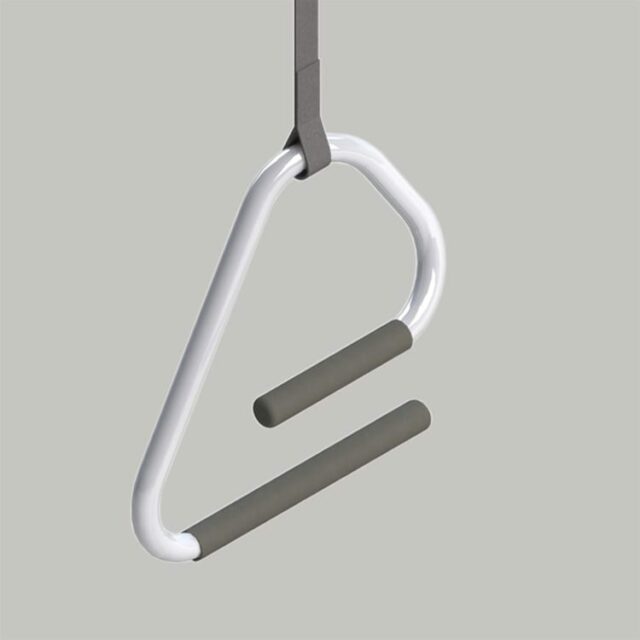 Clean, easy and straight forward installation.
Easily install and take down the SuperPole in minutes by simply adjusting the jackscrew. No drilling required!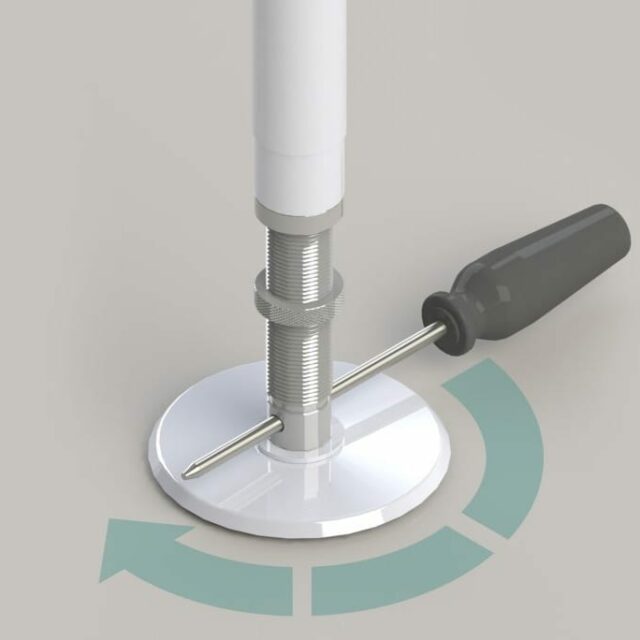 More
INSTALLATION OVERVIEW
SPECIFICATIONS
Tech Specs
Specifications subject to change without notice. Product not intended for outdoor use.
Finish
Anti-microbial powder coat paint (white)
Weight Capacity
300lbs / 136kg (no more than 150lbs / 68kg should be exerted on the trapeze system)
Rail Diameter
1.0" / 24mm
Trapeze Arm Length
17" / 432mm
Strap Range
3-29" / 762-737mm
Warranty
Limited Lifetime Warranty
Installation
For use with the Standard SuperPole only (93-99" floor to ceilling height). Cannot be used with a Bariatric SuperPole (450 lbs weight capacity), Unifit Extender (100–120"), or Angled Ceiling Plate.
Patent Number
Weight Capacity / 136kg
More
FREQUENTLY ASKED QUESTIONS (FAQ's)
Can't Find Your Question Below? Just Chat Us!
Yes, some individuals prefer using the SuperTrapeze™ to help them get to a sitting position, and the SuperBar to help them get to a standing position. The SuperTrapeze™ can only be used with a standard SuperPole weight capacity of 300lbs / 136kg and ceiling height range of 93-99" / 236-252cm.
The e2 strap has a range that extends the trapeze handle 3-29"/76-737mm from the support arm.
The support arm extends 17"/432mm from the SuperPole.
Reviews
11 Reviews
Rated 4.4 out of 5 based on 11 ratings
No Title
Very helpful for moving in bed
No Title
Good material. Helps me with getting out of bed.
FREQUENTLY BOUGHT TOGETHER