4.8/5
Rated 4.8 out of 5 based on 4 ratings
(4 reviews)
An award-winning combination of a grab bar and the moving support of a SuperBar. Perfect for wet and slippery areas.
DETAILS
DESCRIPTION & FEATURES
Support you can depend on.
Most fall related injuries in the home occur in the bathroom. With wet, soapy and slippery showers, ensure your safety with this award-winning grab bar.
Product Features
Where you need it, every step you need it.
With 5 different locking positions, safety is close at hand with. Simply adjust the locking position to be match your needs, and easily move it out of the way when you don't need it.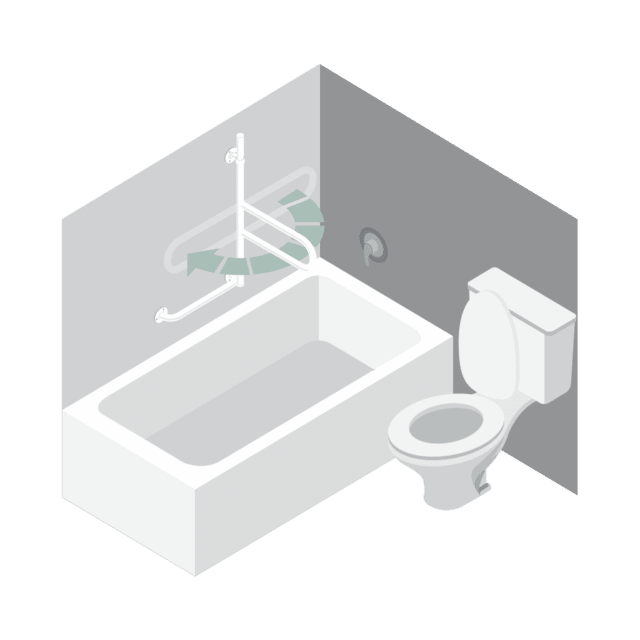 There when you need it, gone when you don't.
Provides assistance exactly where it's needed most – no reaching, leaning or twisting is required any longer to keep your balance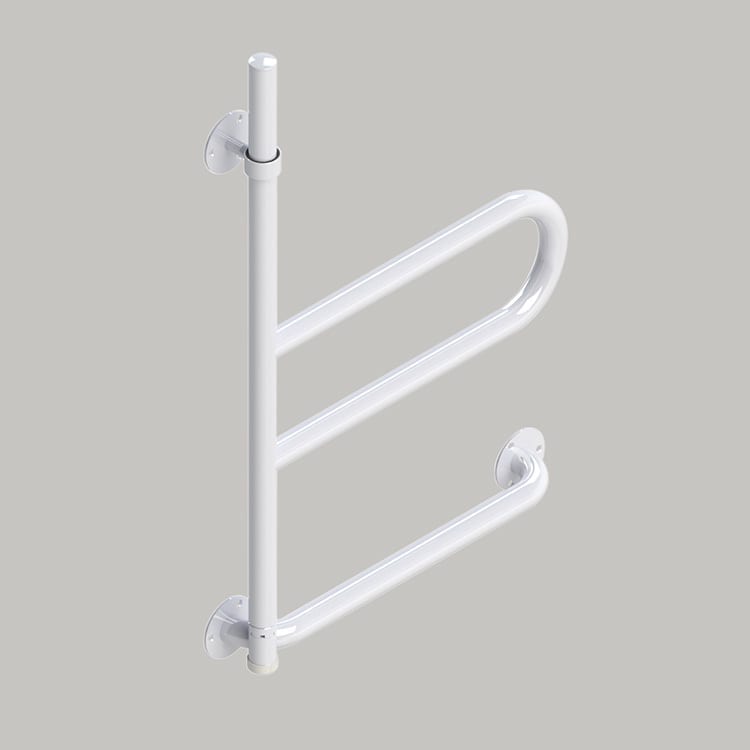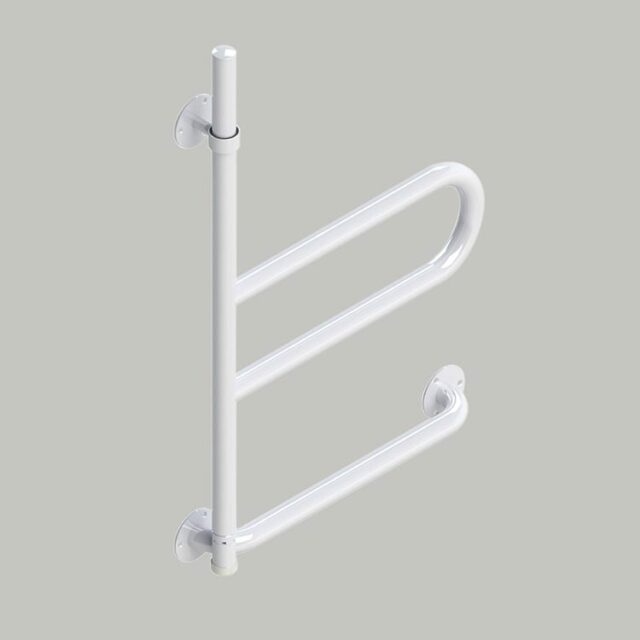 More
INSTALLATION OVERVIEW
SPECIFICATIONS
Tech Specs
Specifications subject to change without notice. Product not intended for outdoor use.
Finish
PCW: Anti-microbial powder coat paint (white) SK: Brushed stainless with knurling
Weight Capacity
325lbs / 147kg
Rail Diameter
1.25" / 32mm
Pivot Rail Length
18" / 457mm
Pivot Rail Height
32.5" / 826mm
Fixed Rail Length
18" / 457mm
Warranty
Limited Lifetime Warranty
More
FREQUENTLY ASKED QUESTIONS (FAQ's)
Can't Find Your Question Below? Just Chat Us!
Yes. The Dependa-Bar can be installed either on the left or right side of the bathtub depending on your requirements.
There are two versions of the Dependa-Bar. The Knurled version is textured in gripping areas, and the white finish is smooth, but easy to clean and contains anti-microbial properties. In addition it made out of stainless steel, so it won't rust like zinc or chrome plated steel will over time.
The Dependa-Bar moves and locks into place every 45 degrees. For most applications in the bathtub or shower, 5 positions is common. For most applications beside the toilet, 4 positions is common.
Reviews
4 Reviews
Rated 4.8 out of 5 based on 4 ratings
No Title
Works just as intended on either side of the tub. Provides rail when walking past tub to toilet, and it assists for toilet and tub
No Title
Hello; I bought this bar to aid my father in the bath room. The bar is all stainless and well made.