SerenaSeat
The Perfect Product for Your Bathroom Renovation
When you're creating a more comfortable and accommodating living space for aging at home, the SerenaSeat is a solution that doesn't cut corners on safety or style.
The SerenaSeat is the ideal shower seat for anyone who needs a little extra stability, without encumbering your bathroom with an ugly chair. Its weight capacity of 400 lbs, combined with a luxurious low-profile design, makes this shower seat a lifesaver!
Benefits:
Foldable Low Profile

Supports 400 lbs

Easy Cleaning
Reclaim your space.
SerenaSeat gives you luxurious comfort when you need it, and conveniently folds against the wall when you don't.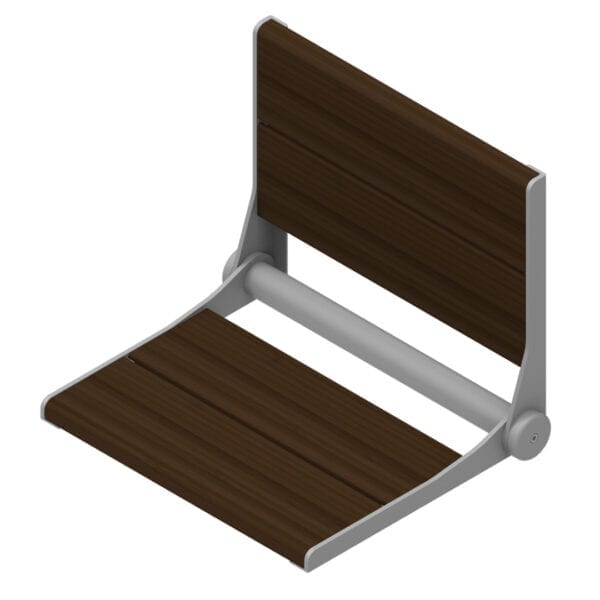 Eco-friendly and built to last.
Bamboo is the perfect choice. Sustainable, easy to clean, and resistant to moisture, temperature and bacteria.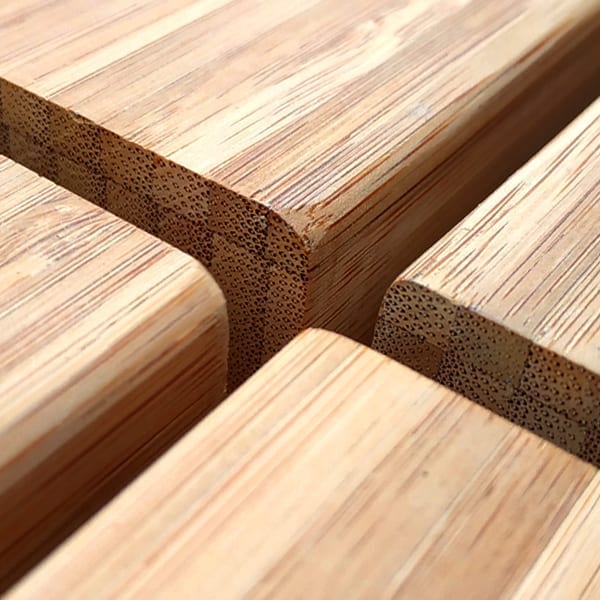 Tech Specs
Specifications subject to change without notice. Product not intended for outdoor use.
Materials
Frame: AluminumSeat: Bamboo
Finishes
Frame: Matte Black, Oil Rubbed Bronze, GreyWood Stain: Walnut
Wood Thickness
3/4" thick
Seat Widths
18" / 457mm26" / 660mm
Weight Capacity
400lbs / 181kg (ADA Compliant)
Part Numbers
18" Width, Walnut Seat, Grey Frame: INV-WSAL-18-WNT-PCG18" Width, Walnut Seat, Matte Black Frame: INV-WSAL-18-WNT-BLK18" Width, Walnut Seat, Oil Rubbed Bronze Frame: INV-WSAL-18-WNT-ORB26" Width, Walnut Seat, Grey Frame: INV-WSAL-26-WNT-PCG26" Width, Walnut Seat, Matte Black Frame: INV-WSAL-26-WNT-BLK26" Width, Walnut Seat, Oil Rubbed Bronze Frame: INV-WSAL-26-WNT-ORB
Reviews
No Title
I got this shower seat for my Mom to use in the new house I'm building. I have not yet installed it but it seems to be of very high quality. I like as well that it';s set up for 16 inch centers. I already installed blocking but it wouldn't have been necessary
No Title
Very glad I purchased this bench – 500 pound weight capacity was aspect I was most interested in at first but after receiving it and having it installed – I like everything about it. Highly recommend.
No Title
This product is outstanding and very well constucted. It is so comfortable when showering. It looks great on the shower wall. Great product!!!!!!
No Title
I would buy this product again. Very functional,I have a ceramic shower. Installation requires a professional unless you have the skill and tools. If you are installing into an existing wood wall it's real easy.Very happy with […] price and ease of use.
No Title
Beautiful and very sturdy. Folds down nicely, very classy, and not the "handicap" look. Perfect for any age group.
Write a Review
Your email address will not be published.
FAQs
Can't find your question below? Just CHAT us!
The SerenaSeat frame is designed to distribute weight capacity over a wide surface area of the wall. Combined with installation into a secure structure, the SerenaSeat allows for a weight capacity up to 400lbs/181kg.
The seat can be cleaned with warm water and/or a mild cleaning agent. Wipe dry using a soft cloth. Do not use abrasive chemicals or cleaning products which may scratch the wood or affect the colour finish. The back rest panels are removable for to allow cleaning the tile wall.
Through our tests, the seat will only fade or weather over time when placed in direct sunlight (i.e. outdoor usage). This is common with many woods, plastics and fabrics.