Invisia Linear Grab Bar
Sale!
Not Your Average Grab Bar
Are you looking for a grab bar that doesn't look like a hospital-style bar? This stylish grab bar is perfect for anyone who wants to add elegance to their bathroom while maintaining a safe environment. The Linear Bar is available in three sizes and four different finishes to match the size and style of your space. Whether you're installing it vertically, horizontally, or diagonally, this grab bar is a great way to provide support and peace of mind in any room.
Attractive risk management.
Whether you're making an investment in your future, or trying to prevent falls today—you can look good doing it in 4 different finishes.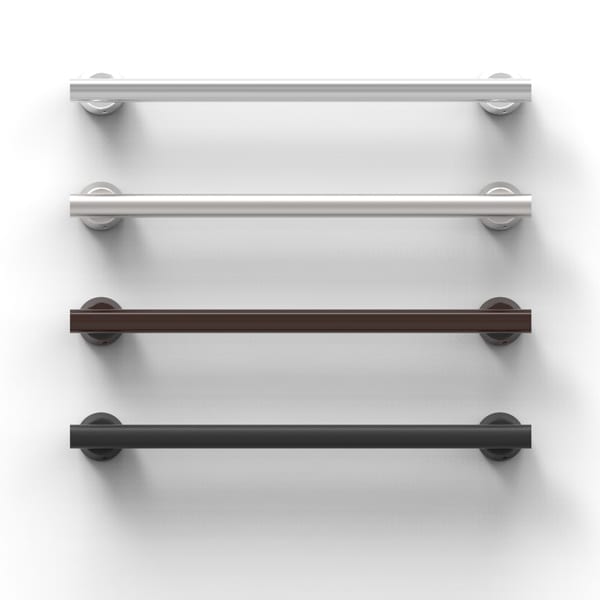 Endless possibilities.
Available in 3 sizes, install your Linear Bar vertically, horizontally, or diagonally for support anywhere you need it.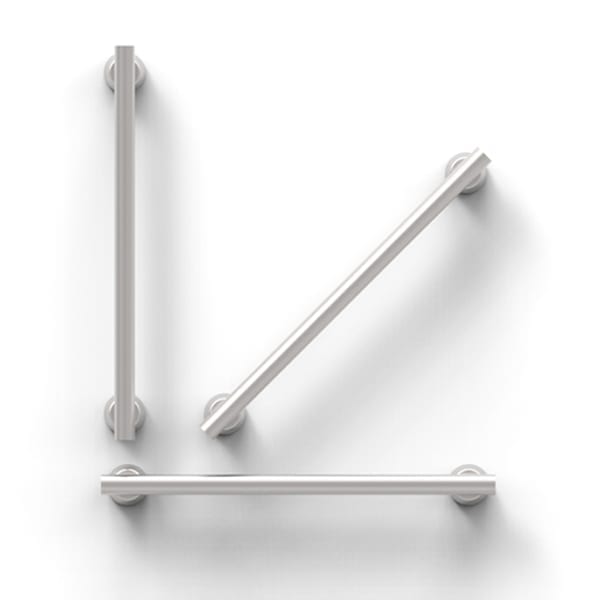 Tech Specs
Specifications subject to change without notice. Product not intended for outdoor use.
Finish
Black, Brushed Stainless, Chrome, Oil Rubbed Bronze
Weight Capacity
500lbs / 227kg (ADA Compliant)
Rail Diameter
1.25" / 32mm (ADA Compliant)
Rail Length
12" / 305mm 18" / 457mm 24" / 610mm
Wall Clearance
1.50" / 38mm (ADA Compliant)
Warranty
Limited lifetime
Reviews
Elegant and super-sturdy
We bought the Invisia accent ring, shower shelf, towel bar, and linear bar for a bathroom renovation some years ago. Everyone tells us how beautiful they are, and the person who installed them said they were far sturdier than other grab bars he had installed elsewhere. So we are installing them again in our second bathroom renovation!
Beautiful & Functional
We love love the entire Invisia line–it is a perfect addition to our new reno–they don't look medical but rather a very nice functional addition to our washroom and they are ADA approved!!
Write a Review
Your email address will not be published.
FAQs
Can't find your question below? Just CHAT us!
When installed in accordance with the instructions, both the INVISIA Collection and PLUS series accessory/support rails far exceed the Ontario Building Code minimum load of 1.3 kN applied vertically or horizontally for grab bars including the Linear Grab Bar. These products are designed to support over 2.2Kn. (500lbs)
While other manufacturers actively promote the use of expansion fasteners behind drywall, we feel that best practice should always be to mount grab bars securely into structural studs and if necessary, provide the necessary blocking to achieve proper structural support. Our reason for this recommendation is that in real-life scenarios, there is no way to establish, the quality, age, condition and capacity for the drywall to support the fasteners. With that said, assuming you understand the risks and additional blocking is not acceptable and that the installer believes the drywall to be structurally sound using snap toggles can be an alternative, however using snap toggles reduces the weight capacity of the product.