Invisia Wins Spark Design Award
From Boring to Beautiful
Invisia is delighted to be recognized by the Spark Awards in the Health category.
The stigma of bathroom safety products is real. People often refuse to admit that having safety products in their homes, such as grab bars in their bathrooms, regardless of the benefits, is a difficult choice. They're clunky, unsightly, even embarrassing.
Unlike most institutional-looking bathroom aids on the market today, INVISIA is an award-winning designer bathroom safety product line that sports a modern, sophisticated design. Because of its stylish innovation, INVISIA Collection joined other prestigious Spark Design Awards winners like BMW, Google, Philips, FitBit, and Volkswagen.
Specifically, INVISIA Collection was recognized in the Health Category for Support Accessories (Silver) and SerenaSeat (Finalist).
What may seem as an unlikely combination, INVISIA Collection's unique design process combines luxury with safety. Mobility-compromised individuals no longer need to make difficult decisions when the time comes to make important bathroom safety upgrades.
INVISIA Collection designs are crafted by Sunil Achia, Senior Industrial Designer behind many of the innovations at the company. "Our products offer a totally unique mix of style, design, comfort, and reliability," says Ian Crawford, a Certified Aging in Place Specialist and Marketing Manager at INVISIA Collection. "The INVISIA Collection product line spans seating and easy to grab safety bars with secondary functions such as a towel bar and soap dish," continues Crawford. "Every product we make is of the highest standard, installed with virtually invisible mounting components with multi-contact wall support for up to 500lbs in user weight capacity."
Support Accessories (Silver Award Winner)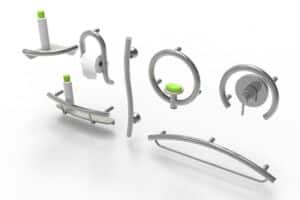 SerenaSeat (Finalist)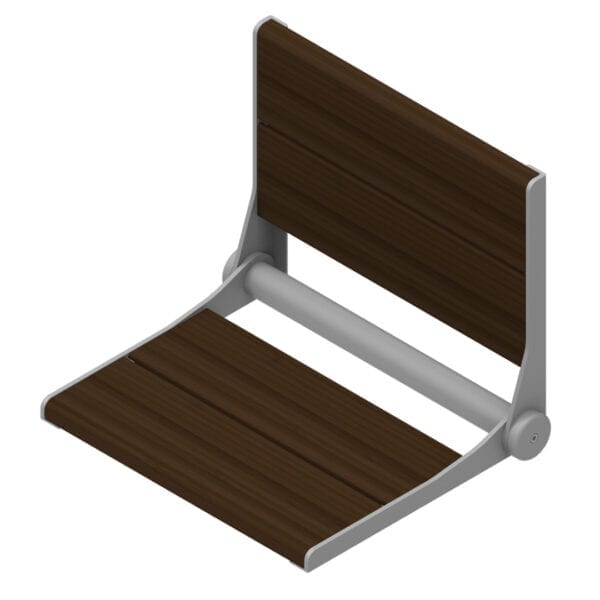 To learn more about INVISIA Collection, visit https://healthcraftproducts.com/product-category/invisia-collection/ 
If you'd like more information or would like to speak with our design team leader Sunil Achia, don't hesitate to call us at 888-619-9992. We look forward to hearing from you!