Physical Therapy or Occupational Therapy: How To Make the Best Decision for Your Loved One
Navigating the world of healthcare can be a complex task, especially when you or a loved one is facing physical challenges or seeking rehabilitation. When it comes to regaining mobility, independence, or improving overall quality of life for older adults, two key professions often come into play: Occupational Therapists (OTs) and Physical Therapists (PTs). But how do you know which one you or your loved one needs?
For individuals recovering from injuries, surgery, or managing chronic conditions, making the right choice between an OT and a PT is crucial for a successful rehabilitation journey. In this article, we will explore the key differences between Occupational Therapy and Physical Therapists and assist you in determining which one may be the best fit for your specific needs. Whether you or your older family member is on the road to recovery or seeking to enhance accessibility in daily life, understanding the roles and expertise of these professionals is the first step towards making informed decisions about your healthcare journey.
Comparing Occupational Therapists (OTs) and Physical Therapists (PTs)
Here, we provide a concise side-by-side comparison to help you determine which professional may be best suited to your or your loved one's needs.
Occupational Therapists (OTs)
Physical Therapists (PTs)
Focus
Addressing challenges that hinder daily life activities.
Diagnosing and treating physical dysfunctions of movement due to injury or illness.
Core Goals
Overcoming Barriers to Daily Activities

Identifying Environmental Modifications

Promoting Functional Independence

Improving Mobility and Physical Activity

Managing Acute and Chronic Conditions

Rehabilitating Injuries and Diseases

Preventing Diseases, Injuries, and Disabilities

Typical Setting
Frequently provide in-home services because of their focus on assessing living environments.
Usually work in clinic settings due to specialized equipment requirements, but in-home PT is possible.
Examples of Assistance
Overcoming barriers to daily activities (e.g., self-care, work, school, leisure).

Identifying environmental modifications for accessibility.

Promoting functional independence.

Rebuilding strength and motion in specific body parts.

Enhancing overall physical function.

Using equipment like treadmills and ultrasound for treatment.

When to Choose
Select occupational therapy to make daily activities more manageable and regain independence.

Choose an occupational therapist when you want your older loved one to safely age at home by addressing not only their physical needs but also the necessary environmental modifications and assistive devices.

Opt for physiotherapy when targeting a specific injury, strength, and range of motion  improvement.
Required Credentials
In Canada, OTs require a Bachelor's or Master's degree and must pass the National Occupational Therapy Certification Examination (NOTCE).

In the United States, OTs typically need a master's or doctoral degree and must pass the National Board for Certification in Occupational Therapy (NBCOT) exam.

In Canada, PTs require a Bachelor's or Masters degree and successful completion of the 

Physiotherapy Competency Examination (PCE)

.

In the United States, PTs need a Doctor of Physical Therapy (DPT) degree and must pass the National Physical Therapy Examination (NPTE).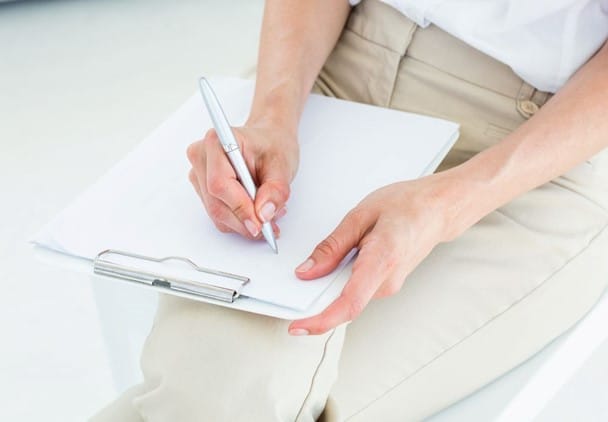 Education, Licensing and Certifications:
Start by confirming the therapist's credentials and licensing in your province or state. PTs and OTs must be licensed by their respective provincial regulatory bodies and/or the state where they practice in Canada and the United States.
Specialization:
Ask about the therapist's area of expertise, especially if you have specific requirements, like pediatric care, geriatric care, or sports injuries. If the therapist will be working with an older adult, ensure they possess the necessary skills for effectively working with and communicating with older individuals.
Experience:
Ask about the therapist's experience, especially in cases similar to yours or your loved one's. Seasoned therapists often have insights and techniques that come from years of practice. You may also ask for recommendations/testimonials from their current/past patients to help you make better choices.
Patient-Centered Approach:
Look for a therapist who prioritizes a client-centered approach, customizing treatments to align with your unique needs, objectives, and preferences. As part of your pre-selection criteria, consider requesting a sample treatment plan tailored specifically to the patient's requirements.
Continuing Education:
Inquire about the therapist's commitment to staying updated with the latest research and treatment methods through continuing education.
Beyond certifications and qualifications, it's vital to feel comfortable with your chosen therapist. A good and transparent relationship significantly influences the success of rehabilitation or treatment. Consider these factors:
Attitude: They should be empathetic, patient, and dedicated to your or your loved one's well-being.
Trust and Rapport: Trust is crucial. Establishing a rapport and feeling confident in your therapist's abilities can enhance the overall experience.
Comfort Level: Pay attention to how comfortable you or your loved one feels during sessions.
Feedback and Communication: Ensure that the therapist encourages open communication and values feedback. Your concerns and preferences should be acknowledged and addressed.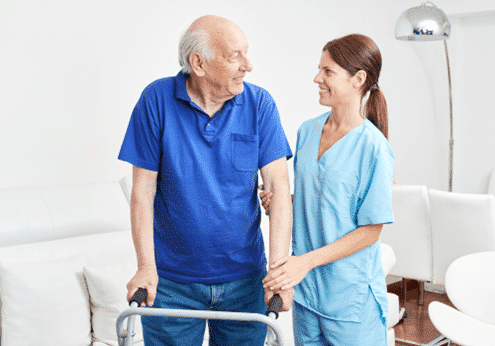 In the quest for healthcare solutions for yourself or your elderly loved ones, understanding the distinctions between Occupational Therapists (OTs) and Physical Therapists (PTs) is crucial for successful rehabilitation and an improved quality of life. The choice between these two professions hinges on a careful evaluation of your specific needs, preferences, and comfort level.
We've provided a comprehensive comparison, highlighted essential considerations, and emphasized the significance of trust, rapport, and ease in this decision-making process. While qualifications and certifications are vital, equally important is the feeling of comfort with your chosen therapist.
Trust your instincts and embark on your healthcare journey with confidence, knowing that the right therapist aligns with your unique requirements and values your well-being, making a profound difference in achieving your and your loved one's healthcare goals.