Assista-Rail™
Always in reach.
Getting into and out of bed, rolling over or moving around in bed can often require a helping hand. The Assista-Rail provides secure in-bed support and it installs in minutes – no tools required!
It's in the bag.
Convenient bed side organizer keeps your magazines, books and tablet close at hand.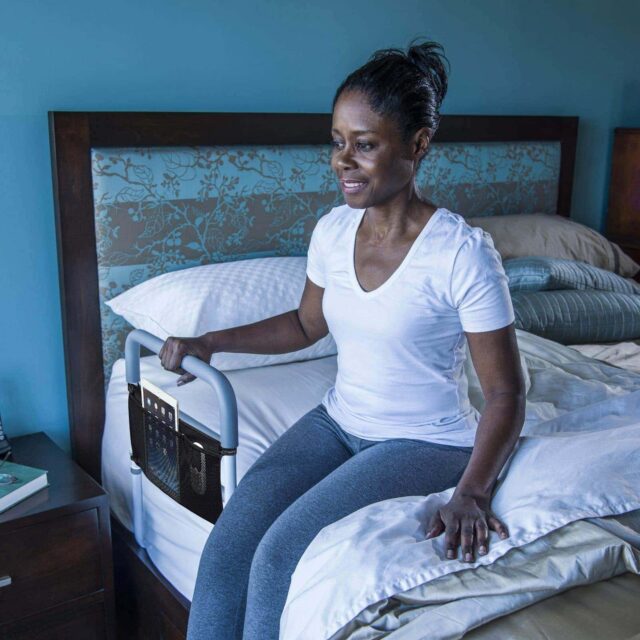 Installs in minutes.
Fits between the boxspring and mattress, and secures to the frame with a safety strap. Fits kings, queens, doubles and twins. Like all fixed bed rails, it's effective for people looking for mild to moderate support for changing positions or moving around in bed.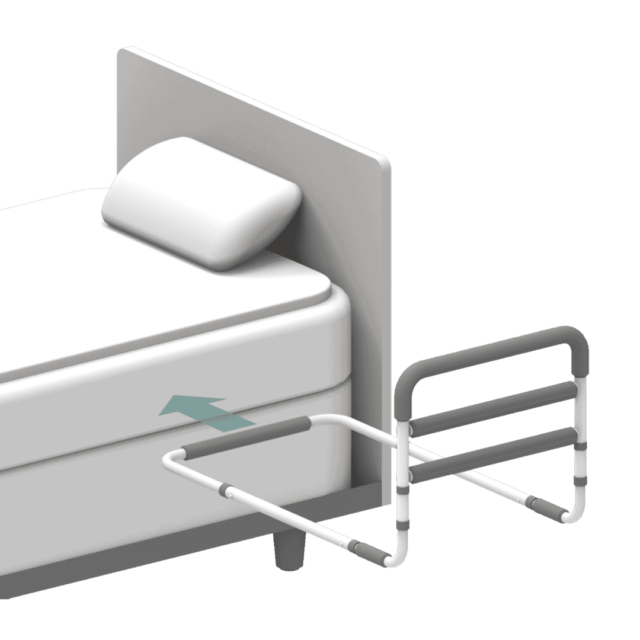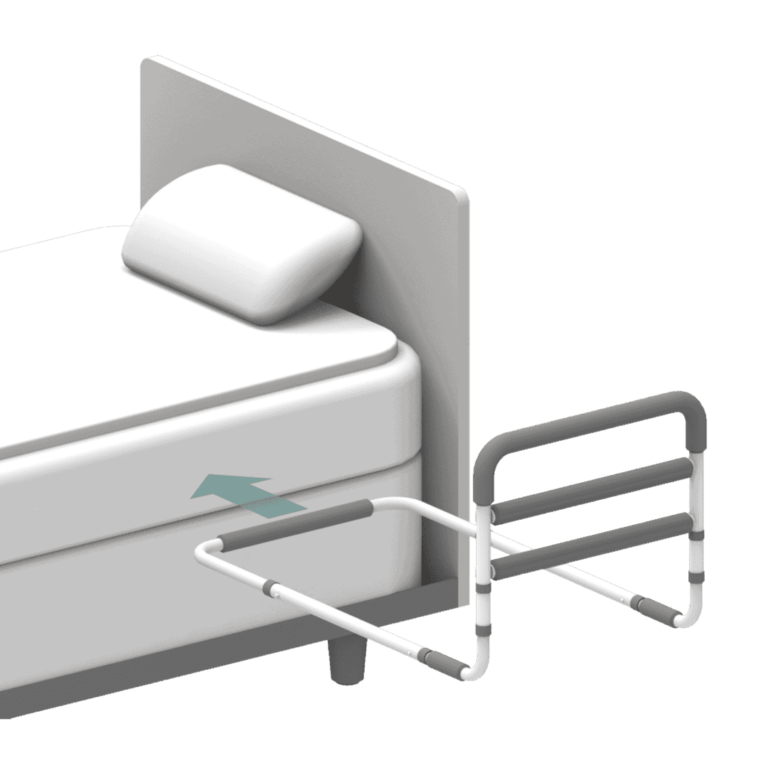 Tech Specs
Specifications subject to change without notice. Product not intended for outdoor use.
Finish
Powder coat (white)
Weight Capacity
300lbs / 136kg
Rail Diameter
1.0" / 25mm
Rail Length
19.75" / 502mm
Height Range
18-22" / 457-559mm
Warranty
Limited Lifetime Warranty
Reviews
There are no reviews yet. Be the first one to write one.
Write a Review
Your email address will not be published.
FAQs
Can't find your question below? Just CHAT us!
Yes - in most cases. There must be a flat and secure surface for the mattress and bed rail frame to rest on (i.e. a plywood panel). If the flat surface has gaps or holes, the bed rail frame could drop through, twist or become unstable.
The Assista-Rail extends under the mattress 36"/914mm deep and 19.75"/502mm wide. The Assista-Rail has three horizontal rails. There is 3.50"/89mm of spacing between the top rail and middle rail. There is 2.50"/64mm from the middle rail to the bottom rail.
The Assista-Rail has several height settings to accommodate various mattress heights (i.e. slim profile, pillow-top, etc.). The height settings range from 18-22"/457-559mm.