L-Shaped Grab Bar
Make Installation Simple
HealthCraft's L-shaped grab bar is perfect for those tricky spots in your bathroom. Other L-shaped grab bars don't always line up with the 16″ on centre studs — which creates a mess when installing. Our nine-hole flange offers greater versatility and makes installation easy — and our bar is made specifically to stand up to the moisture of bathrooms, ensuring an enduring finish for years.
Product Features:
Nine-hole flanges

500 lbs weight capacity

#304 stainless steel
Clean and concealed.
All of our L-Shaped Grab Bars use our Easy Mount flange covers to hide the mounting screws – a simple and modern finish. You will never need to worry about your grab bar rusting, Easy Mount Grab Bars are made of stainless steel, which won't rust like zinc or chrome plated steel grab bars will over time.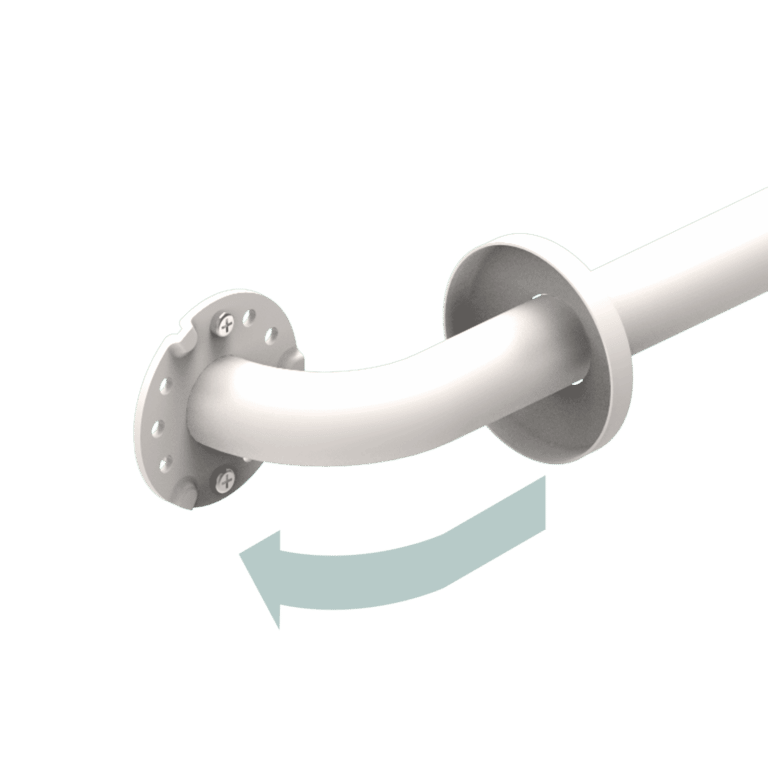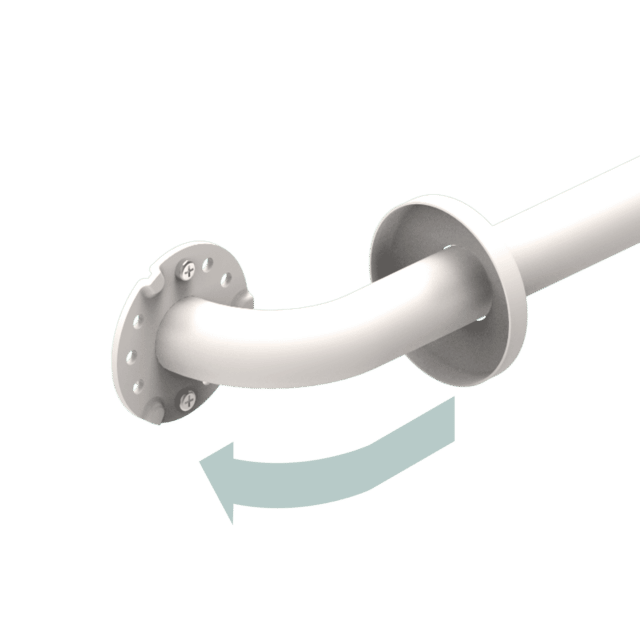 Guarantee best fit possible.
With nine-hole flanges rather than the three-hole standard used in most grab bars, the Easy Mount from HealthCraft offers greater versatility in installation and safety than other options.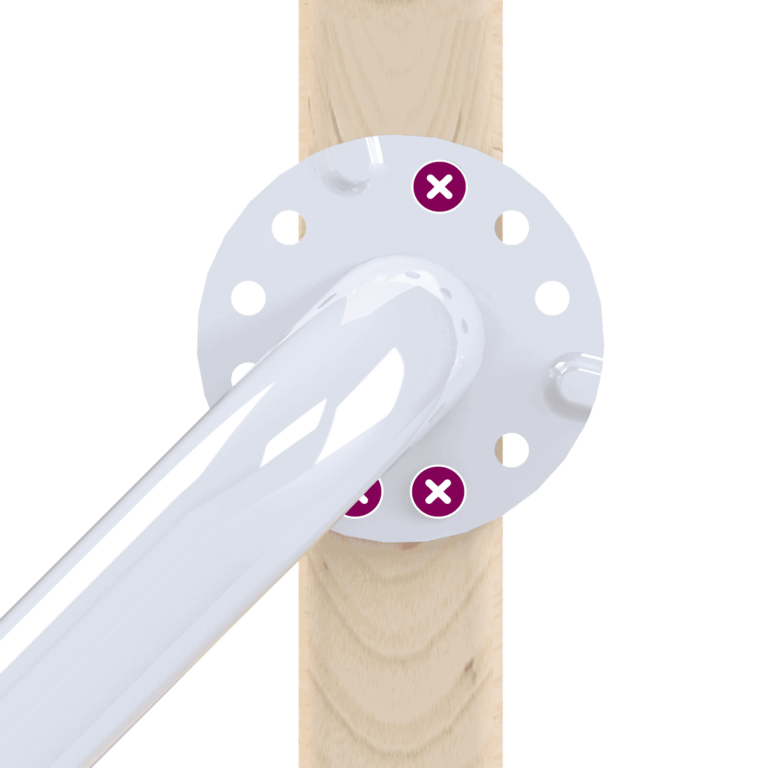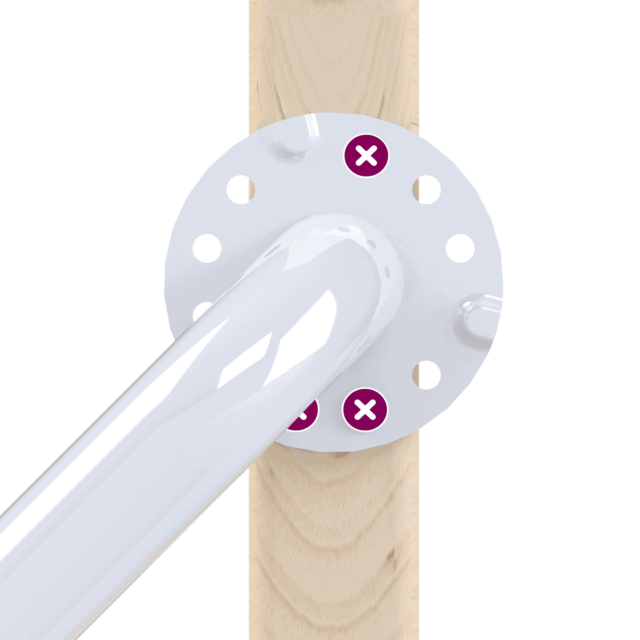 Tech Specs
Specifications subject to change without notice. Product not intended for outdoor use.
Weight Capacity
500lbs / 227kg
Rail Diameter
1.25" / 32mm
Wall Clerance
1.50" / 38mm
Rail Length
30x30" / 762x762mm (90 degree angle)
Warranty
Limited Lifetime Warranty
Reviews
No Title
Very high quality and smart design layout regarding the fastening holes in Center bracket. I have installed other brands of this grab bar and have struggled trying to screw in Center bracket.
Write a Review
Your email address will not be published.
FAQs
Can't find your question below? Just CHAT us!
If the L-Shaped grab bar isn't installed, carefully tap the the bottom of flange cover on a flat surface or with a rubber mallet so the finish isn't damaged. If the grab bar is installed, a flat head screwdriver may used to carefully pry the flange cover off without damaging the finish.
Unlike 3-hole flanges that limit screw placement, the 9-hole flange allows a grab bar to be installed at varying degrees and provides the option to insert additional screws if required.
The grab bar length is determined by the distance between the centers of the flanges.