Sale
5/5
Rated 5 out of 5 based on 1 ratings
(1 reviews)
Style with a sturdy handle to help when stepping out of the shower. Compatible with Easy Mount Anchors for smooth installation.
DETAILS
DESCRIPTION & FEATURES
More Than Just Hanging Towels
The Plus Series Towel Hook is for more than just a hanging towel! Designed with safety in mind, this innovative bathroom fixture combines aesthetic elegance and superior strength to offer you assistance when you step out of the shower.
The bathroom towel hook is available in three different finishes – polished chrome, brushed stainless, and matte black – that will easily blend with your existing fixtures for a modern and cohesive look. Built to keep you comfortable and safe it can safely support up to 500lbs, the Plus Series towel hooks make sure that you always have a sturdy handle to lean on should you ever find yourself needing a sturdy support to get out of the shower.
All you need is some minor assembly for easy installation of the Plus Series Towel Hooks. From there, you can enjoy daily conveniences like; hanging towels, robes… anything you need! Transform your bathroom with an essential and timeless piece that offers convenience in addition to safety.
Product Features
Comfort and Safety
Curved design for a comfortable hand grip that supports over 500lbs.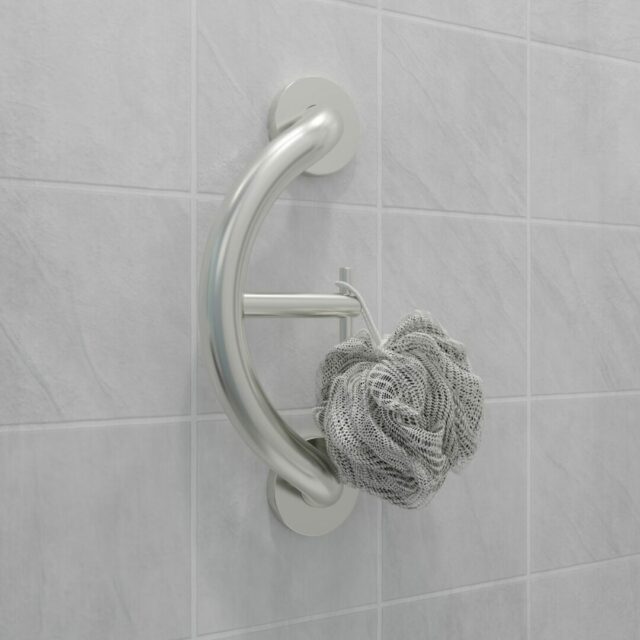 Easy Installation
The 9-hole flanges make installation easier. The flange covers hide the mounting screws.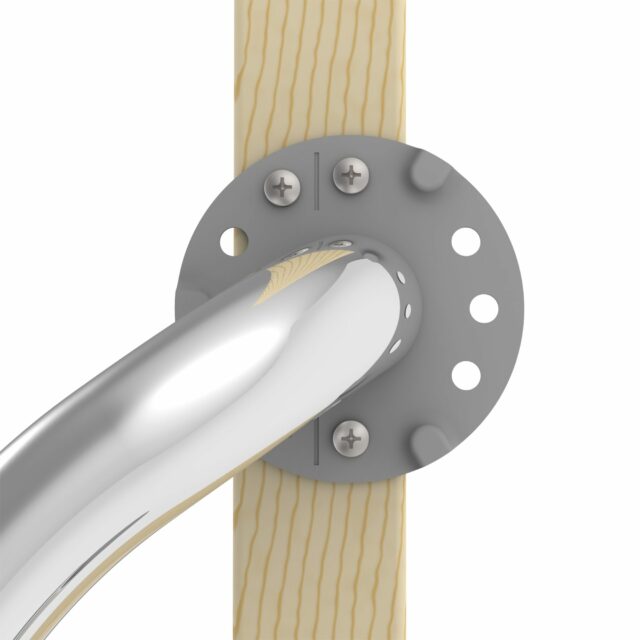 Easy Mount Anchors
Compatible with Easy Mount Hollow Wall Anchors. Install your grab bars anywhere, no studs required! Works in drywall, tile & fibreglass.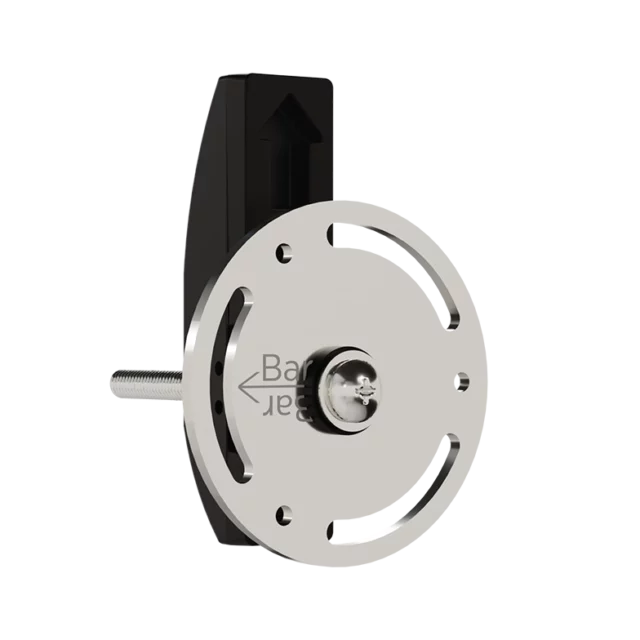 More
INSTALLATION OVERVIEW
Installation (Using Easy Mount Anchors)
How to Install the Plus Series
SPECIFICATIONS
Tech Specs
Specifications subject to change without notice. Product not intended for outdoor use.
Weight Capacity
500lbs / 227kg (ADA Compliant)
Finish
Brushed, Chrome, Matte Black
Rail Diameter
1.25" / 32mm (ADA Compliant)
Wall Clearance
1.50" / 38mm
Warranty
Limited Lifetime Warranty
Part Numbers
Chrome: PLUS-TH-CP-1PKBrushed: PLUS-TH-BS-1PKMatte Black: PLUS-TH-BLK-1PK
More
FREQUENTLY ASKED QUESTIONS (FAQ's)
Can't Find Your Question Below? Just Chat Us!
The Plus Towel Hook must be secured to structurally sound walls to support 500lbs weight capacity. If the desired location does not have adequate structure, add wood blocking. The flanges of the Towel Hook are vertically aligned so long as you can locate one stud - the installation is quite simple! We do not recommend installation if the structure behind the wall is unknown, or if the structure behind the wall is not suitable for supporting weight (examples: metal studs, thin fiberglass enclosures with insufficient stiffness and strength, etc). For more information, please download installation instructions.
Towel Hooks can be installed beside a shower or bather where you may find a traditional, non-supportive towel bar. Keep in mind the following when choosing the optimal install location: 1. your safety requirements & motions, 2. the usability of the accessory, and 3. the overall bath environment.
Towel hooks and towel racks are both common solutions for storing bathroom towels. While they may appear similar in function, there are subtle differences between them. The Plus Series Towel Hooks consist of one metal prong that protrude from the wall, which can be used to hang individual towels. These can be installed quickly, require minimal effort to use, and are generally low profile solutions that don't take up much space. Towel racks on the other hand offer more storage options than towel hooks. They come in various designs and sizes, ranging from single bars to multiple tiers for folded hand towels or washcloths. They provide more possibilities but tend to be more prominent since they require more space on walls or countertops compared to towel hooks.
Reviews
1 Reviews
Rated 5 out of 5 based on 1 ratings
No Title
It's a sturdy decorative piece!
No Title
It's a sturdy decorative piece!