Sale
4.7/5
Rated 4.7 out of 5 based on 49 ratings
(49 reviews)
Quickly assembles to provide support in any living space. Provides both a veritcal and horizontal ergonomic support.
DETAILS
DESCRIPTION & FEATURES
The Gift of Independence
The SuperPole with SuperBar™ provides the best of both worlds – freedom and safety combined. Floor to ceiling grab bars are especially beneficial for individuals aging in place who may be prone to falling or loss of balance due to age-related issues. The of these grab bars makes them easier for them to reach and offers more security than conventional wall-mounted grab bars.
Quickly assembling in 15 minutes, this device easily fits into any living space while offering an ergonomic handle to comfortably support up to 450lbs depending on your device! The SuperPole with SuperBar is useful for providing additional support and stability when entering or exiting the bathtub, shower, or toilet.
Install in 15 minutes
Set up & take down whenever you desire
No screws or drilling required
Made in Canada
Product Features
Support that moves with you.
The SuperBar is easily adjustable to fit your needs and can be moved up or down the pole as needed. There are 8 locking positions around the SuperBar - one every 45 degrees. Simply lift the SuperBar to move the rail and lower it to lock it into place. Ergonomic, award-winning safety that is easy to use.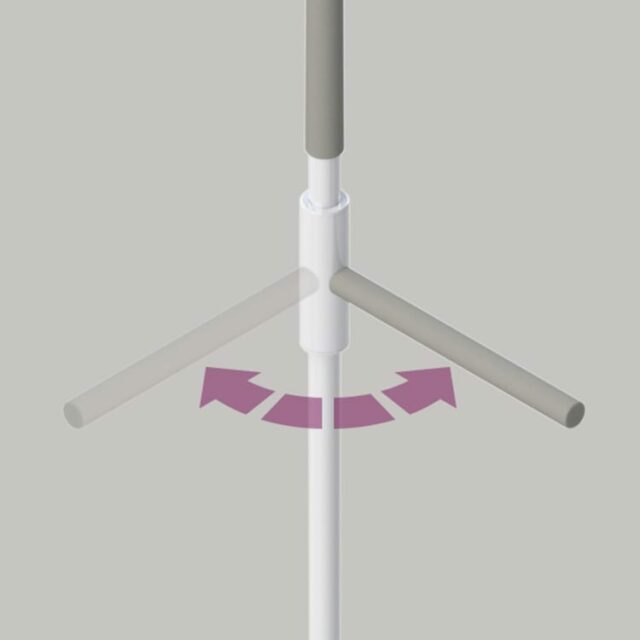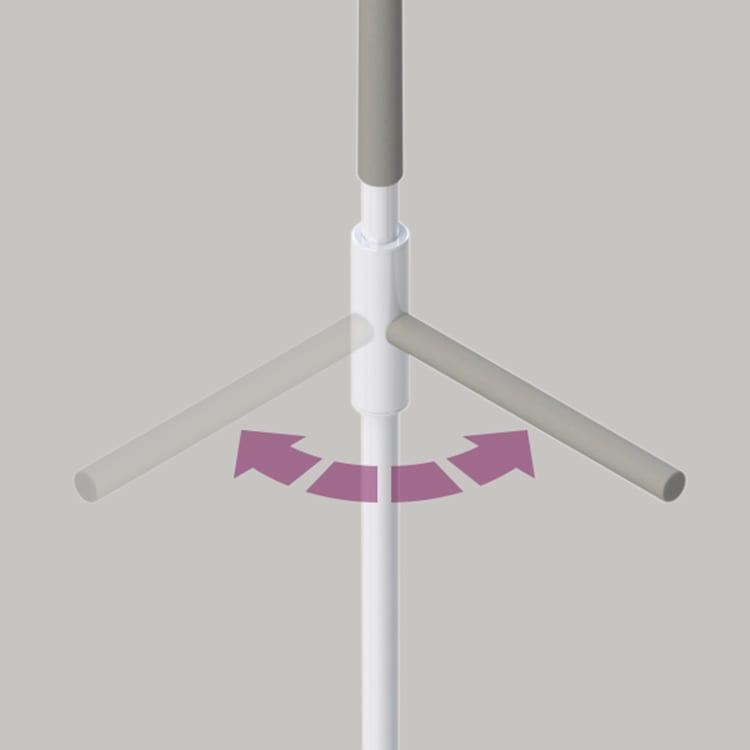 Installation is clean, easy, and straightforward
No drilling required! If you have a floor and a ceiling, we have support for you. Easy to install and take down the SuperPole in minutes by turning the jackscrew at the bottom of the pole to create enough pressure between the floor and ceiling for solid support.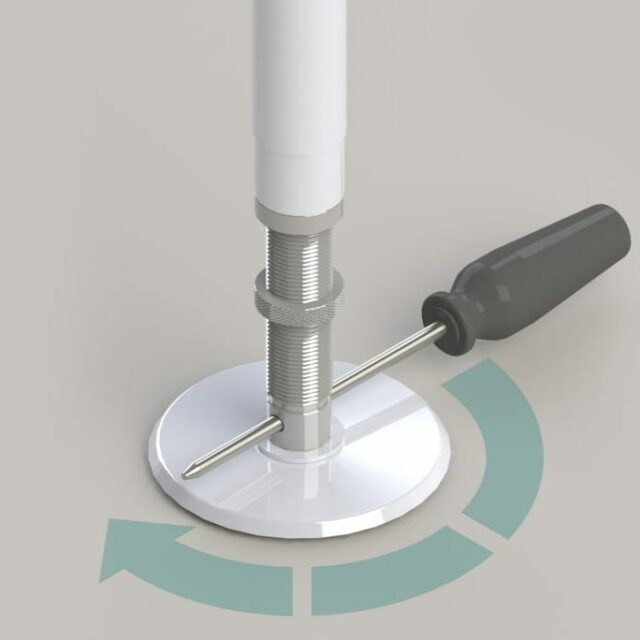 More
INSTALLATION OVERVIEW
SPECIFICATIONS
Tech Specs
Specifications subject to change without notice. Product not intended for outdoor use.
Finish
Anti-microbial powder coat paint (white)
Weight Capacity
Standard (SPB-S): 300lbs / 136kg
Bariatric (SPB-HD): 450lbs / 204kg
Rail Diameter
1.50" / 38mm
SuperBar Length
16" / 406mm
Rail Height Range
Typically installed 24-38" / 610-965mm from floor
Warranty
Limited Lifetime Warranty
More
FREQUENTLY ASKED QUESTIONS (FAQ's)
Can't Find Your Question Below? Just Chat Us!
Yes. The vertical grip on the SuperPole will need to be shortened to allow the SuperBar to be installed higher on the pole.
There are 8 locking positions around the SuperBar - one very 45 degrees. The spring ring is used to stop the set screws from backing out once they have been installed.
The load rating of the SuperPole with SuperBar is based on the user's weight, but the product is not intended to support entire full body weight. Our research has shown that the amount of lateral force generated by an individual pulling from a sit to stand position will be considerably less than the individual's weight (i.e. during a sit to stand motion, a person would typically exert a lateral force of 5-30% of their actual weight). This force range is provided as a guideline for typical use and capacity. For most applications, the SuperPole is held in place by jackscrew expansion between the floor base plate, and ceiling top plate. In the event of aggressive use, we recommend screwing the ceiling top plate to wood studs to provide an additional level of security.
Reviews
49 Reviews
Rated 4.7 out of 5 based on 49 ratings
No Title
Great! Really helps my Dad feel safe and independent.
No Title
A great solution to difficulty in getting out of bed. A nicely finished product.