SuperPole
A Sturdy, Secure Handle When You Need It.
The HealthCraft SuperPole is a pressure-fit, floor-to-ceiling pole designed to help people make safer transfers in their homes. Unlike traditional grab bars, a SuperPole doesn't need to be installed on a wall. This means it can provide 360-degree support almost anywhere in your home.
Benefits:
– Installs in 15 minutes
– Versatile for any transfer in your home
– Free Shipping
– Limited Lifetime Warranty
– Made in Canada
Easy Installation
If you have a floor and a ceiling, we have support for you. Simply turn the jackscrew at the bottom of the pole to create enough pressure between the floor and ceiling for solid support.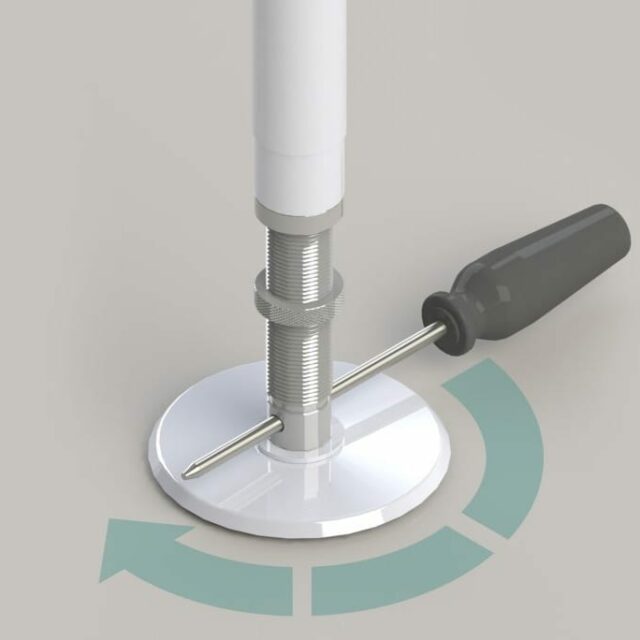 No drilling required. Ideal for relocating. Ideal for removing.
The jackscrew is so strong that the top plate does not require drilling into the floor or ceiling.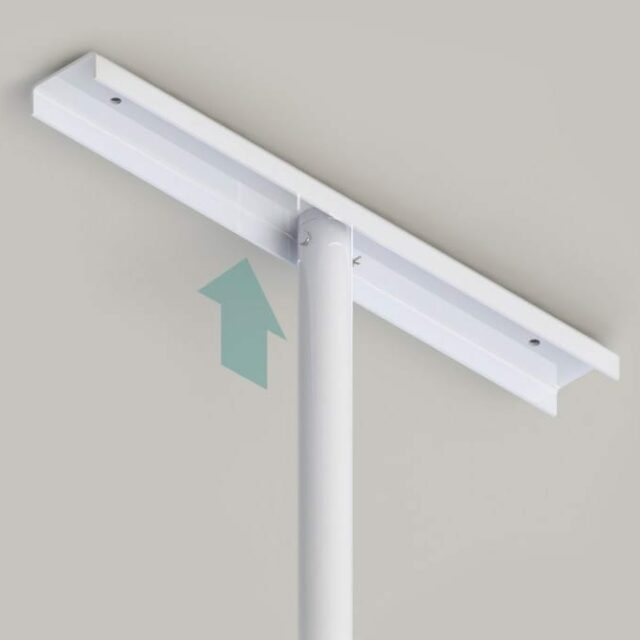 Tech Specs
Specifications subject to change without notice. Product not intended for outdoor use.
Finish
Anti-microbial powder coat paint (white)
Weight Capacity
Standard: 300lbs / 136kgBariatric: 450lbs / 204kg
Pole Diameter
1.50" / 38mm
Height Range
Standard: 93-99" / 2362-2515mmWith Uni-Fit Extender: 100-120" / 2540-3048mm
Top Plate Length
20" / 508mm (top plate extender option available)
Base Plate Diameter
5" / 127mm
Warranty
Limited Lifetime Warranty
Reviews
There are no reviews yet. Be the first one to write one.
Write a Review
Your email address will not be published.
FAQs
Can't find your question below? Just CHAT us!
The grip material is non-absorbent, so it is unaffected by most solvents and chemical cleaners. We recommend using warm water and soap. If you require a stronger cleaner, avoid using powder or grainy based cleaners. For cleaning and disinfecting in a hospital or care facility setting, an accelerated hydrogen peroxide can be used.
No. We have tested this with repeated removal and installs, with no damage done. There are rubber pads on the ceiling top plate to prevent damaged or marks on the ceiling.
The SuperPole does not have to be bolted to the ceiling, but ceiling top plate MUST extend across at least one ceiling beam. We recommend to check the tension of the pole monthly. The SuperPole Bariatric ceiling top plate must be secured to the ceiling.