5 Products to Make your Bathroom Accessible
5 Products for Everyday Bath Safety
(PS – No Grab Bars!)
Living with family that have mobility challenges, having visitors, or needing support around the home can be tough. No one wants their home to feel like an institution. We want flair and beautiful décor that shows off individual style. Based on customer reviews and feedback here are our 5 Best Products to Make your Bathroom Accessible… without grab bars!
Accent Ring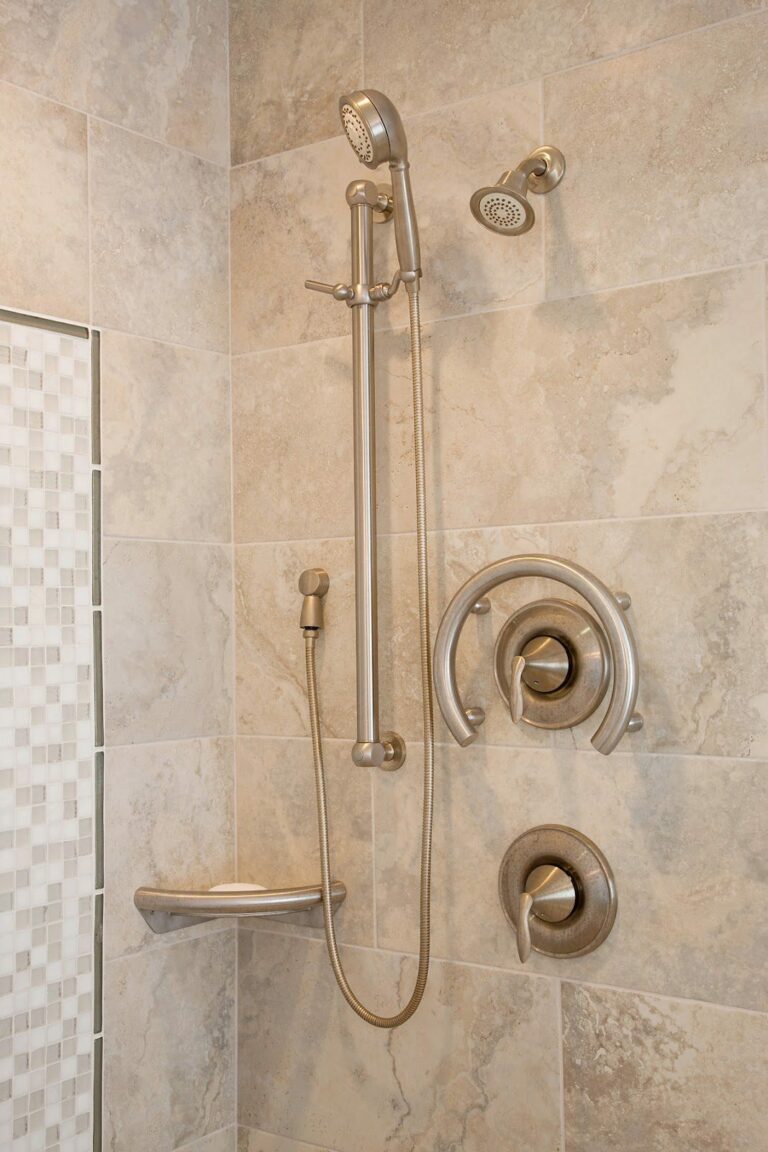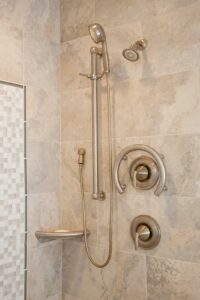 Danziger Interiors in Richboro, PA (www.danzigerinteriors.com)
Installing an accent ring is a great choice for any household worried about getting in and around the shower. Think of it as a protection plan to the fixtures. Making sure they are not ripped out of the wall because they are used as a grab bar, will keep your bathroom as beautiful as you have designed it.
By eliminating pressure being placed on a shower valve, any family member can hold on the ring with confidence. Also, it fits almost any round facet on the market!
Bonus: If you have young children learning to shower independently, the accent ring is an amazing fixture that gives them something to hang on to on a slippery surface.
Shampoo Shelf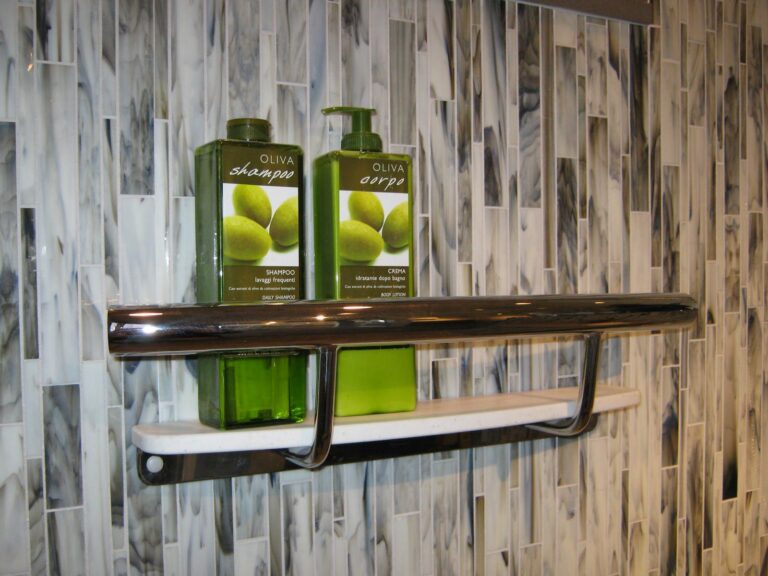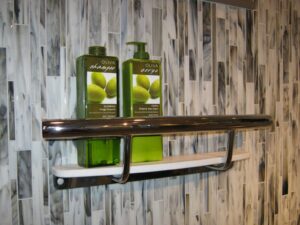 Jackson Design and Remodeling in San Diego, CA (www.jacksondesignandremodeling.com)
With a watertight seal, the shampoo shelf is installed to last! The shelf can be taken out and washed to reduce the build-up of soap scum and bacteria.
Clean and streamline design; it not only supports 500lbs but it also prevents products such as shampoo and soap bottles ending up on the shower floor.
Bonus: Custom finishes are available to make sure it perfectly matches your bathroom.
Shower Bench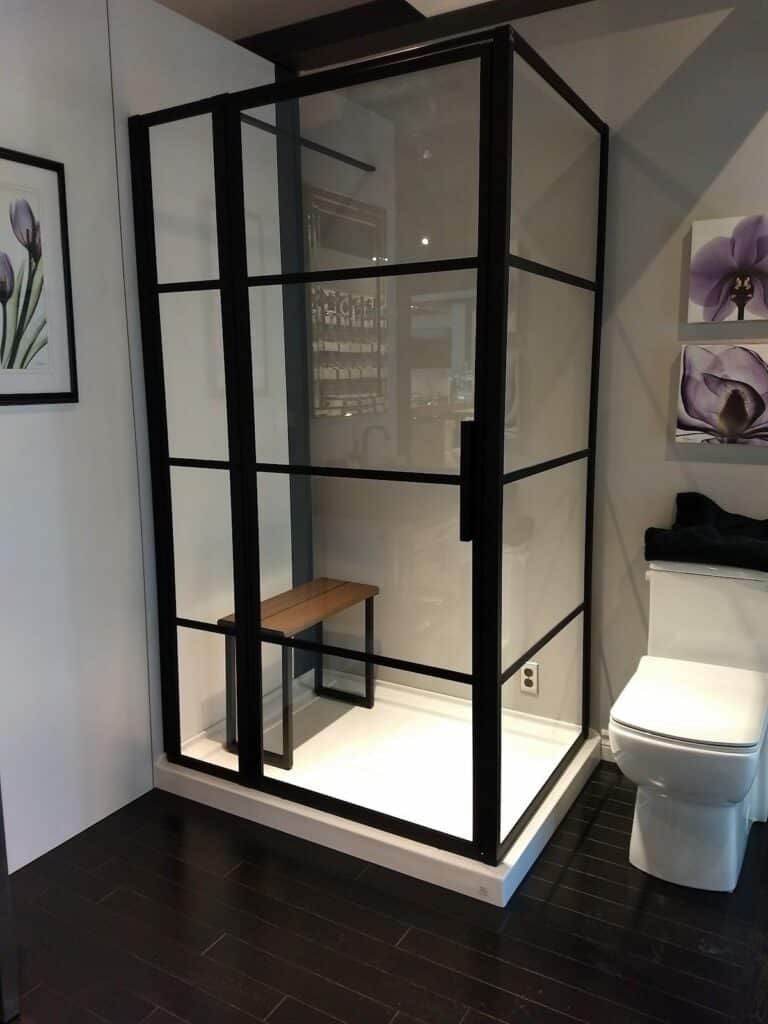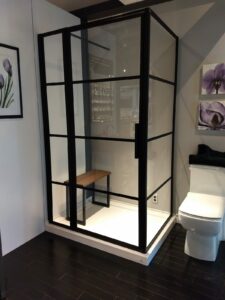 Mondeau in Kanata, ON (www.mondeau.ca)
Using bamboo for the wood choice, not only will it stay the same color, it is better for environmental sustainability. Not everyone wants a permanent seat, and the shower bench allows you to move it to the place where seating is needed most.
Bonus: If you are looking for seating in a front entrance or hallway, the shower seat is an amazing choice to bring out for anyone who needs somewhere to tie their shoes, take a rest or have a place to put bags not on the floor for easier reach. Check out the finish options to match any room.
Toilet Roll Holder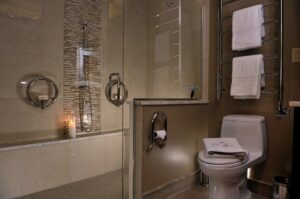 KW Cowles Design Center in Miami, FL (www.kwcowles.com)
Support beside the toilet often is heavily influenced by more industrial looking designs and shapes. The toilet roll holder supports just like a normal grab bar but with the benefit of having customized finishes, giving it a unique and stunning appearance.
The fixture can support up to 500lbs and will not come loose over time when properly installed.
Bonus: If you are looking to follow the design color and shape throughout the bathroom, it will match with fixtures within the shower for the Invisia Collection.
Serena Seat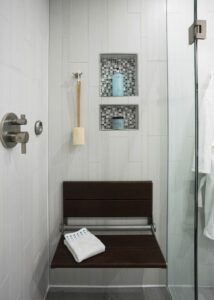 Atmosphere Builders in Blacksburg, VA (www.atmospherebuilders.com)
Our best seller and more requested item, our Serena Seat gives any bathroom or room foldable support that does not take away from the design. The seats support up to 500lbs, are available in an ADA recognized option, and both the wood stain and metal finish are chosen upon purchase.
Because the seat folds up against the wall, your bathroom does not lose any space, even in the smallest shower stall.
Bonus: If you have a member of your family who needs support that is firmly installed to the wall, the Serena Seat is best incorporated during a new bathroom renovation and will last in that space.
Love Your Bathroom Products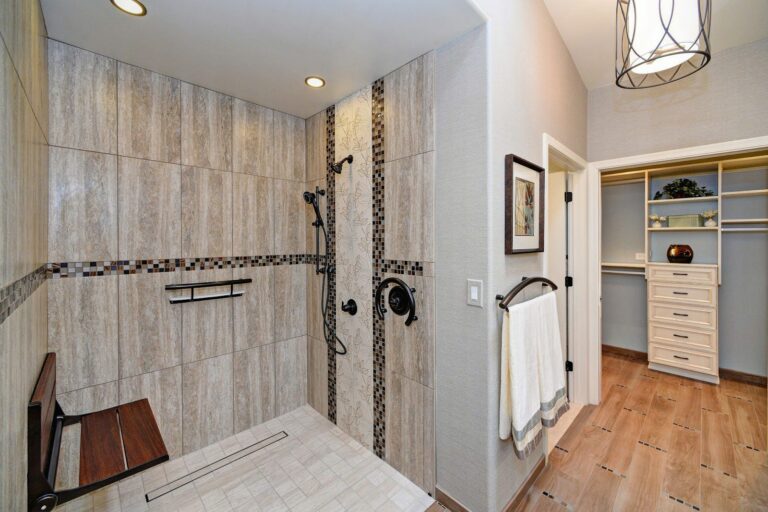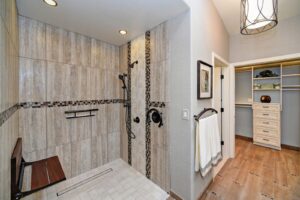 55 Plus Interiors in Scottsdale, AZ (2016 National Kitchen and Bath Award Winner)
Loving your bathroom can be a challenge if you are worried about the appearance that traditional grab bars will have. You should never feel that you should have to give up either design or safety. If you have any questions about the pieces mentioned above please feel free to reach out to us and talk to a member of our team! Check out these amazing products through the links below: