Celebrating Good Design: Plus Series Wins the RedDot Awards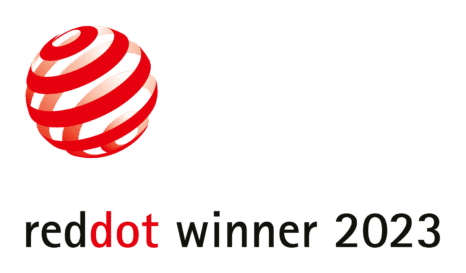 Good design is more than aesthetics. Good Design should enhance our everyday experiences, making them seamless and convenient. The Red Dot Design Award is one of the world's largest design competitions. An international jury of over 50 experts from the design industry evaluates each submission. We would like to express our gratitude to Red Dot for recognizing our Plus Series bathroom safety accessories as worthy of winning the prestigious Red Dot Award.
In this article, we will look at the design of the Plus Series and why it deserves this accolade. Winning the Red Dot Award is no small feat. The Red Dot Design Awards' panel judge products based on functionality, ergonomics, durability, and aesthetics. Winning this competition means that a product is of exceptional quality, surpassing the norms of good design. The Plus Series met all these criteria and more, making it a worthy recipient of the Red Dot Award. Visit the Red Dot winner's page

The Plus Series is a collection of bathroom safety accessories that aims to provide peace of mind for anyone concerned about their older adult parents. Every PLUS Series product provides reliable support, up to 500 lbs, while maintaining a low profile. PLUS products are disguised as everyday bathroom accessories, to make safety discreet and visually appealing. The Plus Towel Bar has an approachable curved design and a comfortable hand grip that supports over 500 lbs, while the Plus Shampoo Shelf has a rustproof design that allows it to hold the largest size bottles with drainage capabilities for easy cleaning. The Plus Toilet Paper Holder discreetly acts as a grab bar while holding your toilet paper.

The collection is available in different finishes to ensure they are right at home in any bathroom. Click here to see the entire product line.
Installation is a common pain point when adding grab bars to a bathroom. The Plus Series is designed to be easy to install. The flanges use HealthCraft's proprietary 9-hole design to make it easier to screw into a stud. The collection is also compatible with our EasyMount Hollow Wall Anchor to support up to 300 lbs when no stud is available.
We are proud to have won the Red Dot Design Award for our Plus Series bathroom accessories and grab bars.
We hope our designs will bring more freedom and peace of mind to your family's daily life. Our goal is to transform safety from something that is clinical and unappealing to something that is aesthetic and fits right into your home. The PLUS Series is a testament to that approach.