Commercial grade quality - for facility or home. Provides strength and security for shower and bathroom safety.
DETAILS
DESCRIPTION & FEATURES
Provides strength and security.
Commercial grade quality – for facility or home! The 120 Angled Grab Bar allows moving in the shower and bathroom with greater safety. The 120 Angle Grab Bar features our Easy Mount 9 hole flanges to make it easier to install securely and solidly. Made from #304 stainless steel, this safety rail will not rust like zinc or chrome plated grab bars.
Product Features
Guarantee best fit possible.
With nine-hole flanges rather than the three-hole standard used in most grab bars, the Easy Mount from HealthCraft offers greater versatility in installation and safety than other options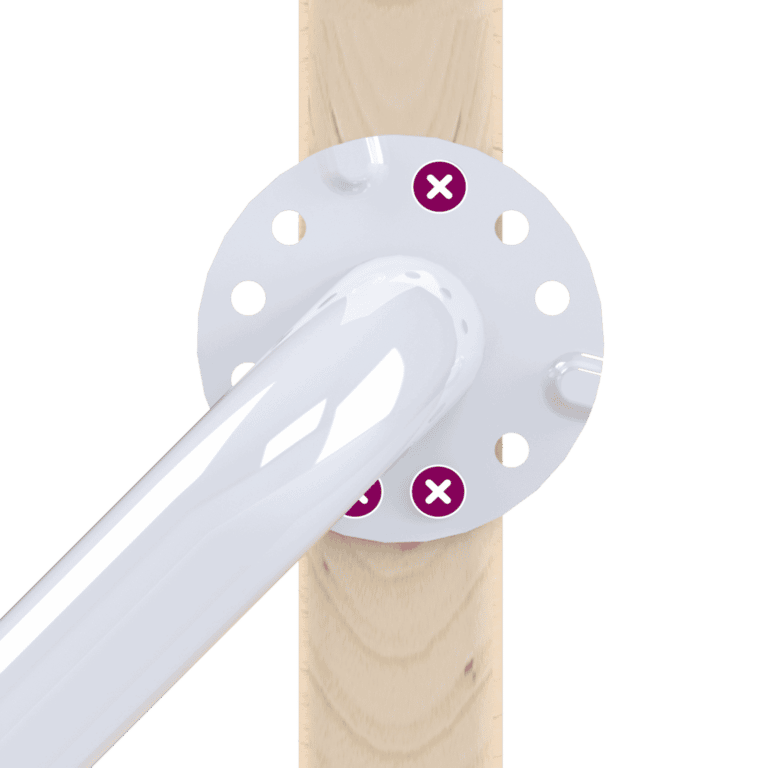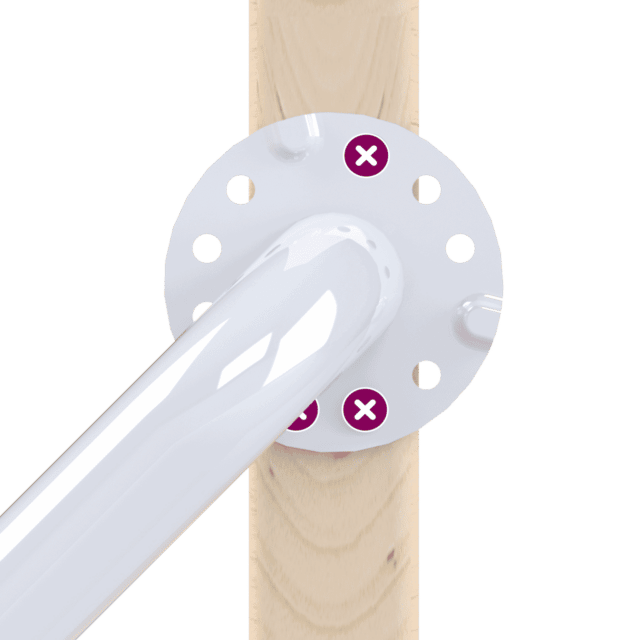 We have you covered.
All 120 Angle Grab Bars have flange covers to hide the mounting screws – a simple and modern finish.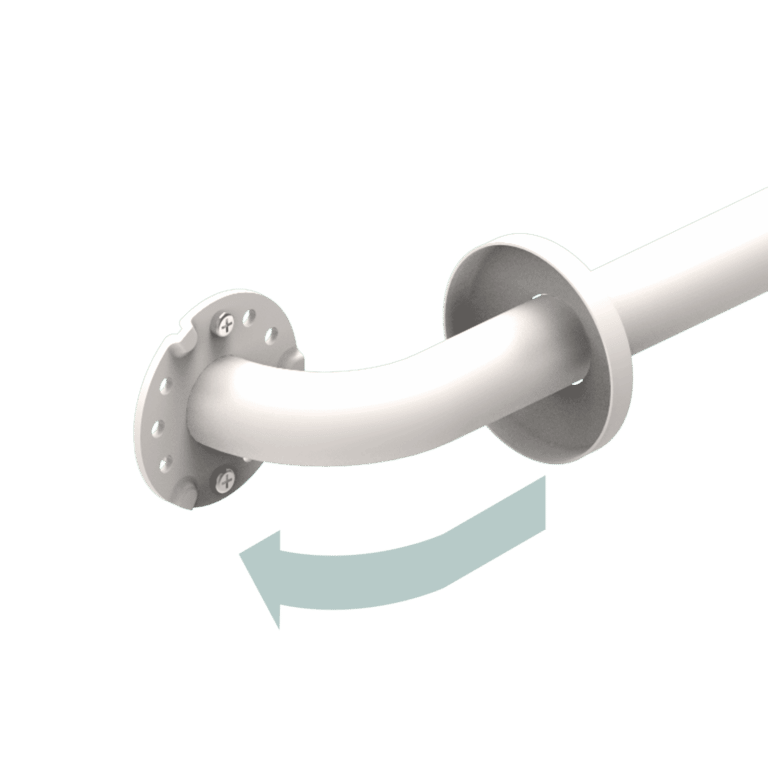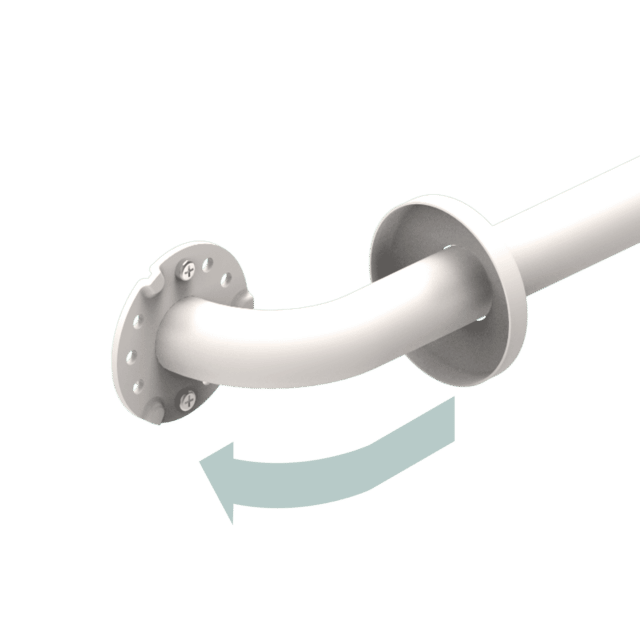 More
SPECIFICATIONS
Tech Specs
Specifications subject to change without notice. Product not intended for outdoor use.
Weight Capacity
500lbs / 227kg
Rail Diameter
1.25" / 32mm
Wall Clearance
1.50" / 38mm
Rail Length
24x24" / 610x610mm (120 degree angle)
Warranty
Limited Lifetime Warranty
Part Numbers
GB-24x24-SK-1PK
More
FREQUENTLY ASKED QUESTIONS (FAQ's)
Can't Find Your Question Below? Just Chat Us!
While other manufacturers actively promote the use of expansion fasteners behind drywall, we feel that best practice should always be to mount grab bars securely into structural studs and if necessary, provide the necessary blocking to achieve proper structural support. Our reason for this recommendation is that in real-life scenarios, there is no way to establish, the quality, age, condition and capacity for the drywall to support the fasteners. With that said, assuming you understand the risks and additional blocking is not acceptable and that the installer believes the drywall to be structurally sound using snap toggles can be an alternative, however using snap toggles reduces the weight capacity of the product.
If the 120 Angle Grab Bar isn't installed, carefully tap the the bottom of flange cover on a flat surface or with a rubber mallet so the finish isn't damaged. If the grab bar is installed, a flat head screwdriver may used to carefully pry the flange cover off without damaging the finish.
While both are stainless steel, the appearance of the finish is differs because the stainless steel Easy Mount Grab bars are knurled. The Invisia Accent Bar is designed to match the Invisia accessories perfectly while providing the same function of a grab bar.
Reviews
There are no reviews yet. Be the first one to write one.
FREQUENTLY BOUGHT TOGETHER