Invisia Accent Bar
Sale!
Safety Never Looked So Good
The Invisia Accent Grab Bar is a shower essential that provides robust support without compromising the look of your bathroom. The unique, curved profile can be installed vertically, horizontally, or diagonally to give you the proper support wherever you need it. 
Available in four different finishes, this grab bar will seamlessly match any existing design, from modern master ensuites to traditional bathrooms.
To your taste.
Available in 4 different finishes, you can be sure your Accent Bar will go beautifully with the rest of your bathroom fixtures. Or to include high-contrast colors so it's easy to see where one surface begins and another ends.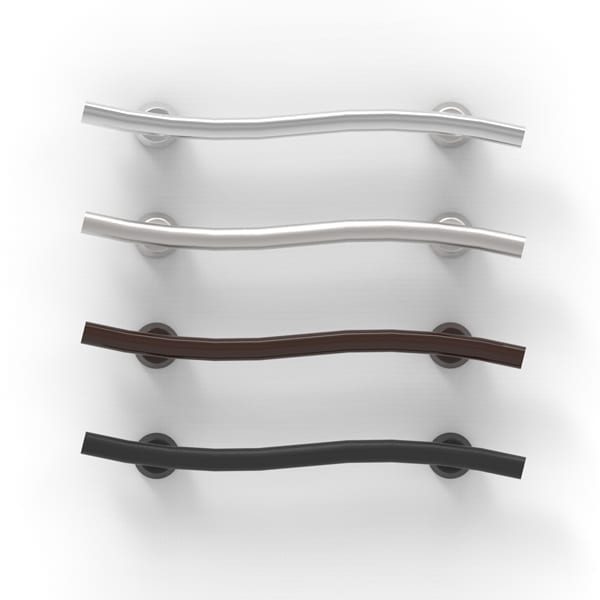 Endless possibilities
The 9-hole flange allows you to install the accent bar vertically, horizontally, or diagonally to give you the right support wherever you need it.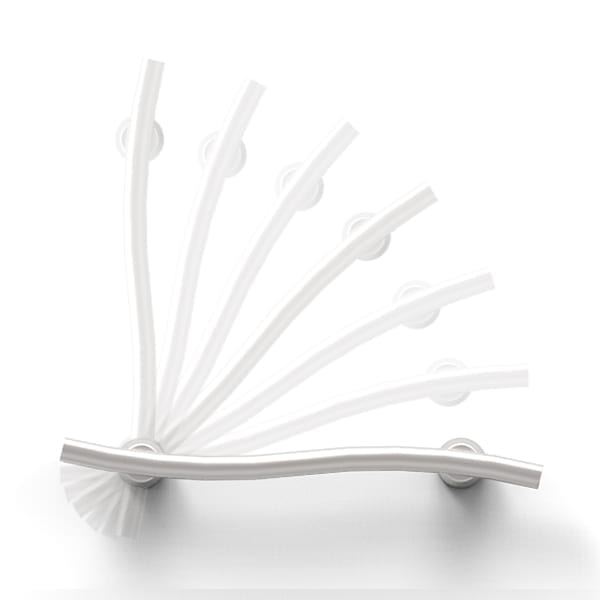 Tech Specs
Specifications subject to change without notice. Product not intended for outdoor use.
Finish
Black, Brushed, Chrome, Oil Rubbed Bronze
Weight Capacity
500lbs / 227kg (ADA Compliant)
Rail Diameter
1.25" / 32mm (ADA Compliant)
Wall Clearance
1.50" / 38mm (ADA Compliant)
Warranty
Limited Lifetime Warranty
Part Numbers
Polished Chrome: INV-ACB-CPBrushed Stainless: INV-ACB-BSMatte Black: INV-ACB-BLKOil Rubbed Bronze: INV-ACB-ORB
Reviews
No Title
Worth every penny. Beautiful design and easy to install.
No Title
This came very well packaged. The hardware it comes with is extremely robust. It's a little tricky getting the hex key through the outer escutcheon trim piece to tighten it in place but when finished the hole is practically invisible. Make sure you have solid backing so it can carry lots of weight. I hung from mine and no movement at. Very sturdy indeed.
Write a Review
Your email address will not be published.
FAQs
Can't find your question below? Just CHAT us!
Yes. The Accent Bar can be installed vertically, horizontally or on an angle.
The Accent Bar installs into wood studs on 16"/410mm stud centers. The dimensions of the grab bar is 24"/610mm in length, and has a rail diameter of 1.25"/32mm. When installed, the wall clearance is 1.50"/38mm.
While both are stainless steel, the appearance of the finish is differs because the stainless steel Easy Mount Grab bars are knurled. The Invisia Accent Bar is designed to match the Invisia accessories perfectly while providing the same function of a grab bar.