Sale
Designed to blend seamlessly into your existing bathroom hardware - versatile in nature, durable, dependable and safe.
DETAILS
DESCRIPTION & FEATURES
Support where you need it.
Introducing the Plus Crescent Ring, the perfect solution for improving your bathroom's look and increasing safety. This multi-functional powerhouse can be installed above a shower faucet to
support you while adjusting the shower controls. With a robust stainless steel construction and a weight capacity of 500lbs, the Plus Crescent Ring is a valuable shower rail.
It is designed to blend seamlessly into your existing bathroom hardware – versatile in nature, durable and dependable – the Plus Crescent Ring is sure to make a statement. The contemporary design boasts subtle curves that add visual beauty while exuding a warm feeling of stability and reliability.
Trust in Plus so you don't have to worry again. Install the Crescent Ring today and rest assured every day knowing your bathroom will provide a safe place of retreat as well as elegance that lasts.
Product Features
Comfort and Safety
The decorative grab bar curved design for a comfortable hand grip that supports over 500lbs.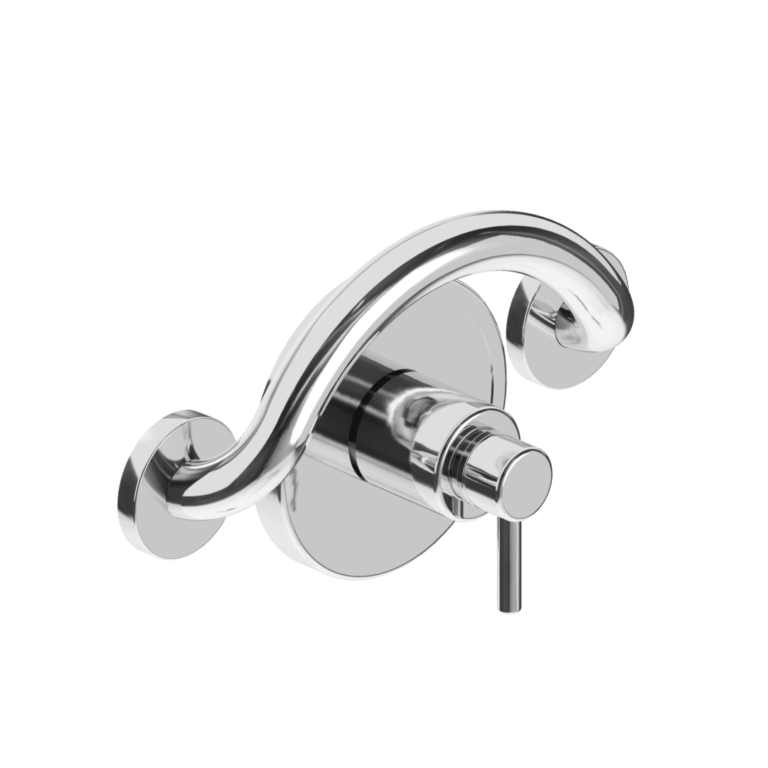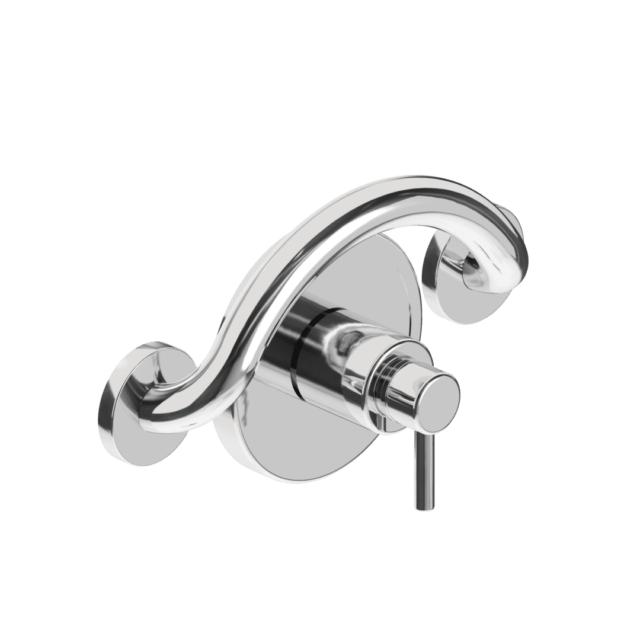 Easy Installation
The 9-hole flanges make installation easier, and the flange covers hide the mounting screws.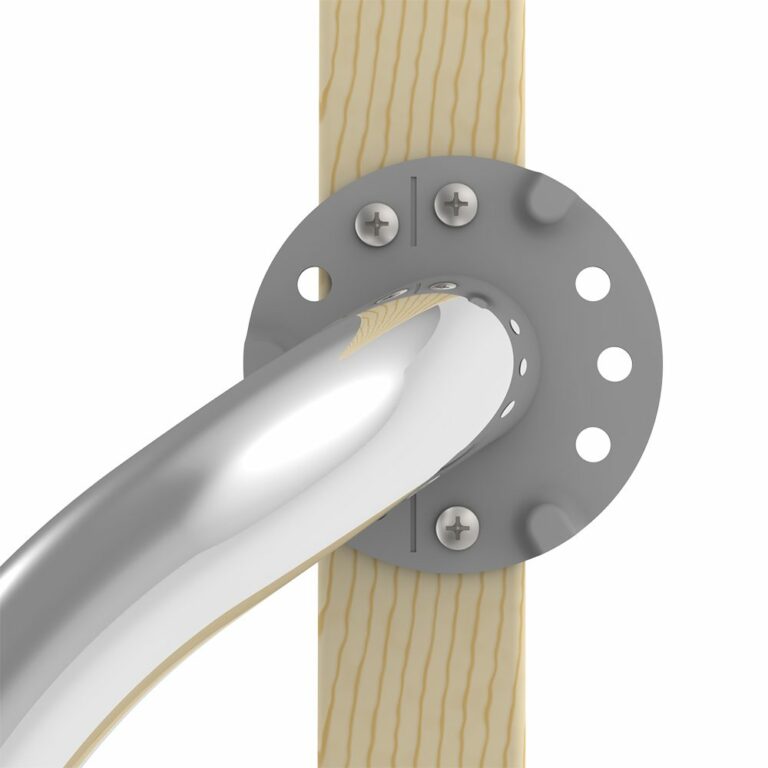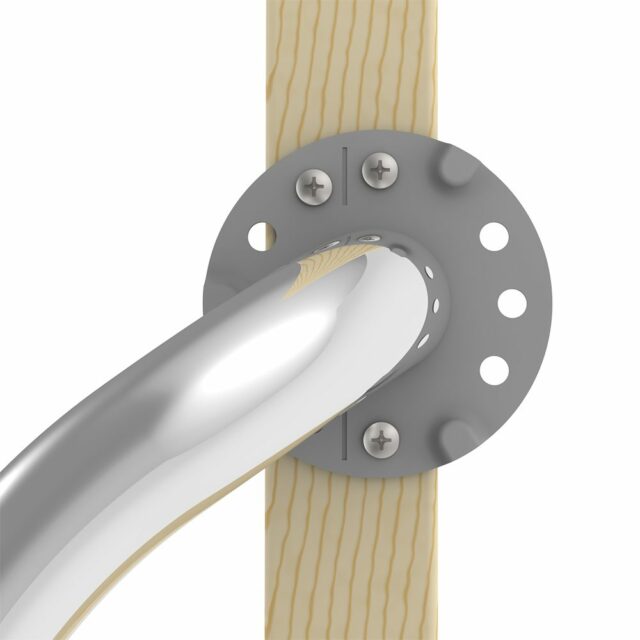 More
INSTALLATION OVERVIEW
SPECIFICATIONS
Tech Specs
Specifications subject to change without notice. Product not intended for outdoor use.
Weight Capacity
500lbs / 227kg (ADA Compliant)
Finish
Brushed, Chrome, Matte Black
Rail Diameter
1.25" / 32mm (ADA Compliant)
Wall Clearance
1.50" / 38mm
Warranty
Limited Lifetime Warranty
Part Numbers
Chrome: PLUS-CGP-CP-1PKBrushed: PLUS-CGP-BS-1PKMatte Black: PLUS-CGP-BLK-1PK
More
FREQUENTLY ASKED QUESTIONS (FAQ's)
Can't Find Your Question Below? Just Chat Us!
The Plus Crescent Grab Bar must be secured to structurally sound walls to support 500lbs weight capacity. If the desired location does not have adequate structure, add wood blocking. This product can be installed either horizontally or vertically. The flanges of the Crescent Grab Bar are vertically aligned so long as you can locate one stud - the installation is quite simple! We do not recommend installation if the structure behind the wall is unknown, or if the structure behind the wall is not suitable for supporting weight (examples: metal studs, thin fiberglass enclosures with insufficient stiffness and strength, etc). For more information, please download installation instructions.
The decorative grab bar can be installed over a circular shower valve or in a bath - anywhere you require support. Keep in mind the following when choosing the optimal install location: 1. your safety requirements & motions, 2. the usability of the accessory, and 3. the overall bath environment.
Traditional grab bars are typically installed vertically on the wall whereas the Plus Crescent Ring is installed horizontally above a shower faucet. This provides you increased safety and stability in high usage areas, while still making it visually appealing
Reviews
There are no reviews yet. Be the first one to write one.