Aging In Place Design Tips with BuildAble's Kyla Cullain
What is aging in place design?
Aging in place design is any design process, modification, or outcome that helps someone continue to live independently (or semi-independently) in their home as they get older. As we age, our needs change. Proactively designing for aging in place allows us to adapt our spaces to meet these changing needs.
Aging in place design is on the rise according to BuildAble Co-Founder and Clinical Nurse Specialist, Kyla Cullain. As an access remodeler—an expert in accessible home remodeling—Kyla is seeing this increase first-hand.
For many reasons, this trend is no surprise.
Aging population
According to the United Nations, people aged 65 and older are the fastest-growing age group worldwide. In 2019, the number of people aged 80 years or older was 143 million. This number is projected to triple to 426 million by the year 2050.   
In Canada alone, it is estimated that seniors will make up 23% of our population by the year 2030 (Government of Canada).
These numbers are a sign that people are thriving. They indicate that peoples' life expectancy and overall health conditions are improving globally! They also foretell the increasing demand for elder care and accommodations, especially at home.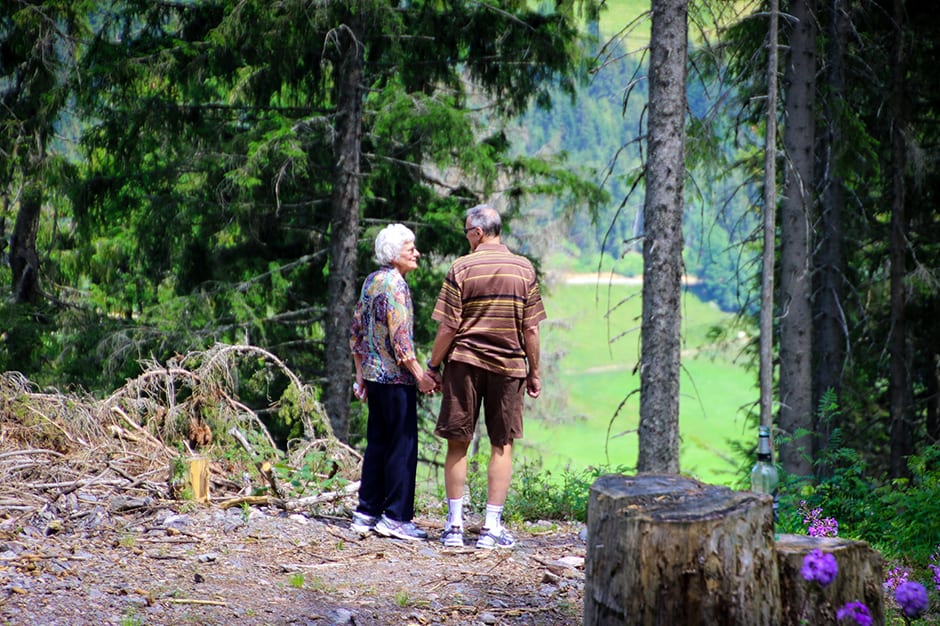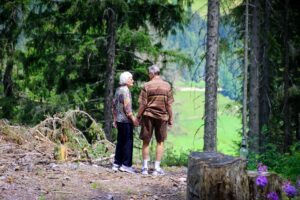 A 2011 study conducted by AARP found that almost 90% of seniors want to age in place, and 80% of them believe their current residence is where they'll always live. 
It's no wonder that we're increasingly seeing a spotlight on aging in place design.
Concerns about long-term care facilities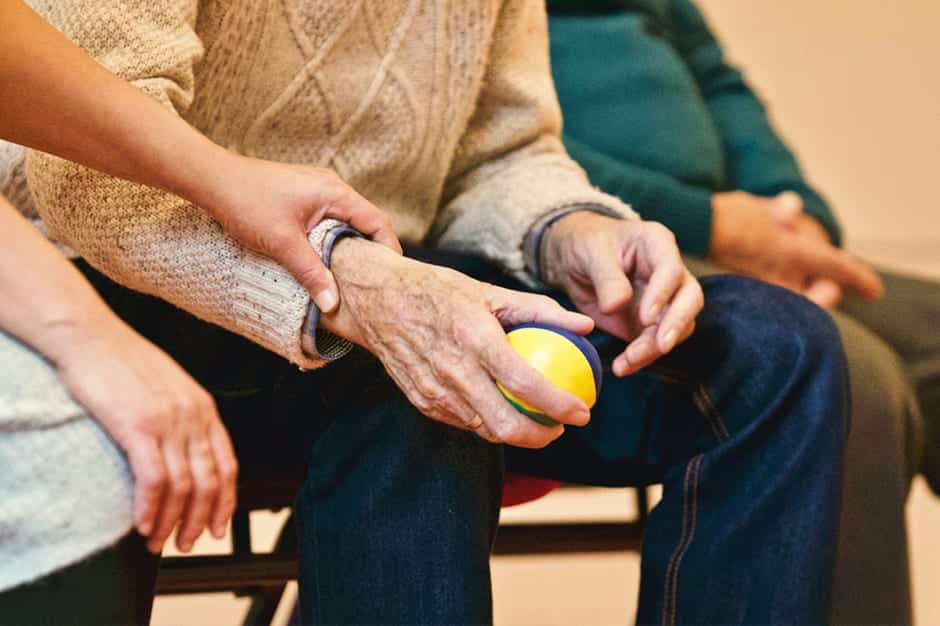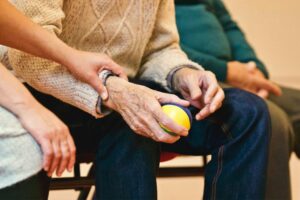 For a long time, retirement homes, nursing homes, and other long-term care facilities have been a common choice for elder accommodations. However, in light of some of the scarier revelations about some long-term care facilities in the spring of 2020, people are uneasy about moving into them for obvious reasons.
Another common concern with long-term care homes is financial limitations.
In Canada—not including the cost of moving—the average monthly price range for a retirement facility or continuing care home is between $3,500 and $6,000. This is not affordable for everyone.
Given these concerns, it makes sense that people are looking to age in place. If you want to stay independent at home long-term, it might be time to learn more about accessible home remodeling.
What is accessible home remodeling?
Accessible home remodeling (or access remodeling) is the process of assessing the specific accessibility needs of a person or family and renovating their home to meet or exceed those needs.
If—for example—you or a loved one uses a wheelchair, accessible home remodeling will consider your needs to help optimize your space for comfort and safety.
If your level of mobility changes suddenly due to injury or the rapid onset of a degenerative condition. You may just need an accessible bathroom remodel to maintain your independence at home.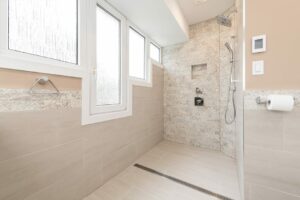 Even for a gradual loss of ability, accessible remodeling considers your changing needs so that you can design your home for aging in place.
Like any renovation or construction project, accessible home remodeling can be more expensive upfront than what it might cost to move into a long-term care facility. However, it will likely be more cost-effective in the long run—and, your home will be custom-tailored to meet your specific needs.
What is an access remodeler?
An access remodeler is a contractor who specializes in accessible home renovations. Put simply, they design and build spaces that are easier and safer for people to navigate, visit, or live in—regardless of their level of ability.
Although access remodeling tends to focus on senior care and aging in place. An access remodeler can help anyone who wants to improve the functionality and safety of their home to meet their changing needs.  
The team at BuildAble—an award-winning Ottawa-based access remodeler and advocate for home safety—works exclusively on accessible construction and renovation projects that consider homeowners' mobility needs. We sat down with Co-Founder Kyla Cullain to discuss their work, some trends in accessible remodeling, and get some tips about how to design for aging in place.
Q & A with Kyla Cullain
In this section, Micah's questions and Kyla Cullain's answers will be denoted by MR and KC respectively.
MR: What is BuildAble? What is unique about your work/process? Who are the members of your team?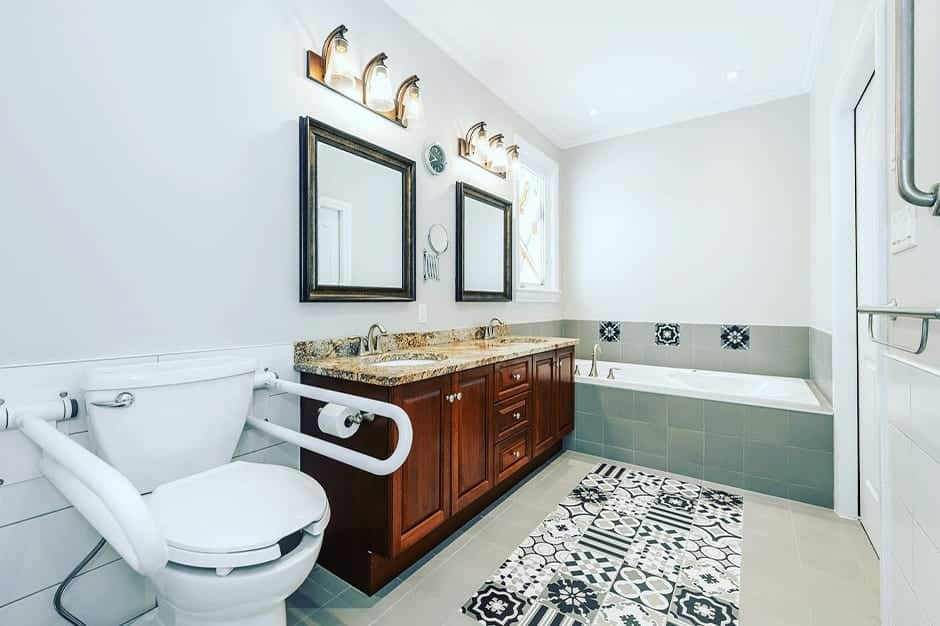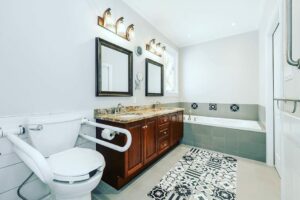 KC: BuildAble is Canada's only nurse-led construction company. We specialize in accessible renovations and consulting for individuals with physical disabilities. Those with mobility-altering illnesses like MS, ALS, or Parkinson's; and for seniors who want to safely stay in their own homes.
What makes us unique is that we look at our renovations from a health perspective—and we look at accessibility from a human rights perspective. They should go hand in hand, but this often isn't the case.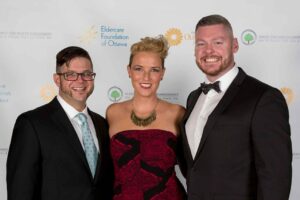 Our immediate team consists of 3 directors: myself (the nurse), Sean (the elevator mechanic), and Dan (the carpenter).
We have an incredible team of highly skilled carpenters, an estimator/facilitator, and a service lead that is dedicated to our new RapidACCESS division. We also keep our sub-trade team of plumbers, electricians, architects, and engineers rolling each day!
Our number one team members are our clients and their families—they're very much a part of the process. This can also include our client's health care professionals, such as occupational therapists, rehab specialists, social workers, or their physicians.
MR: Why do you think accessibility and renovations exist so separately in most cases? What are the benefits of considering accessibility at the outset of renovation projects?
KC: Sadly, accessibility seems to be an afterthought for most—especially builders.
If everyone took a universal design approach from the outset, our homes and communities would be far more functional, safe, and inclusive for everyone—not just for those with mobility challenges. It's also far cheaper to incorporate universal design principles while building, and not as an afterthought.
"Success for BuildAble is when we're out of business. It means every home, building, and community space is finally accessible and inclusive to all."
If we're lucky enough to keep aging, almost all of us are going to face these challenges at some point. We need to shift to a greater generational thinking and inclusive design planning.
MR: What makes bathrooms so dangerous? Why are some people reluctant to address this danger?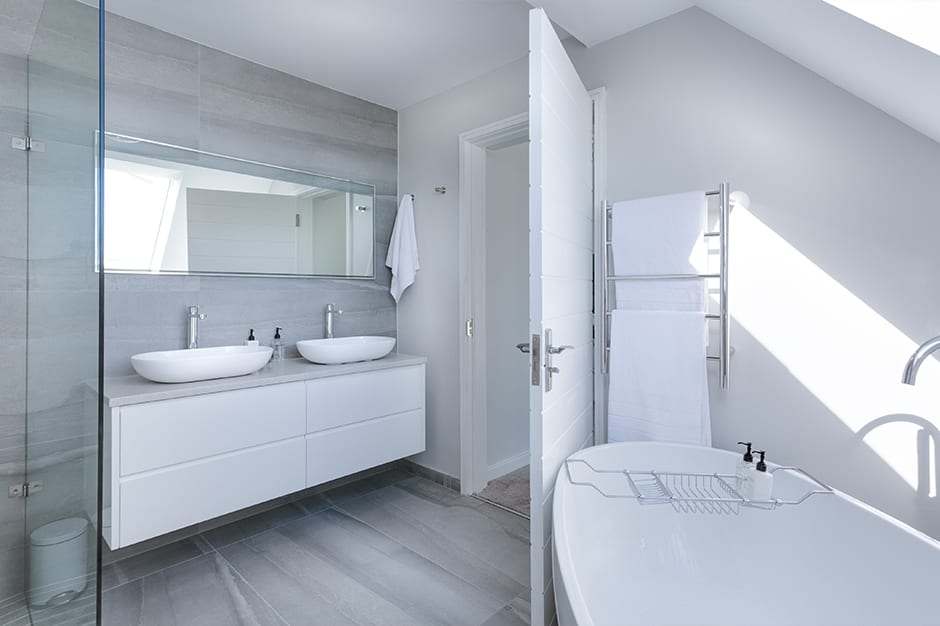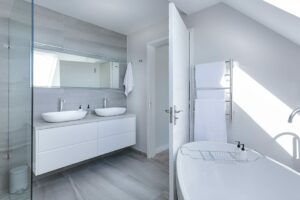 KC: Even for the fittest humans of any age, bathrooms are like a slippy obstacle course! We have tub walls to scale over, wet tiles and tub bases to navigate, towel bars that are siliconed to the wall that easily come ripping off when we reach for something sturdy to hold onto—the list goes on.
I think people are reluctant to adapt their bathrooms because they either believe it will look like a hospital—which it doesn't have to—or cost is a barrier. But again—with the right design, anyone can have a beautiful, safe bathroom that prevents falls and promotes dignity.
Perhaps due to stigma, many of our senior clients only make the change once a fall has happened. Our younger clients are usually very open to making changes if they are needed.
MR: What are some of your favourite bathroom safety products? Why do they stand out?
KC: I absolutely love the Invisia Shampoo Shower Shelf and Towel Bar. I'm so impressed by the quality of these products, and that I can say to my clients, "your home does not have to look like a hospital" and really mean it! They are the epitome of gorgeous, functional design.
I also love our anti-slip treatment for tubs and showers—another item you would never even know is there. It adds so much safety to that wet obstacle course.
MR: What is your process for assessing safety and risks in a bathroom? How do you tailor safety solutions to meet or exceed individual needs?
KC: It all starts with an open conversation. We meet our clients on-site to assess the physical space and see what can be done—and to discuss their unique needs and goals.
Everyone's needs are all very different and our renovations reflect that. For our larger renovations, we ask clients to complete a confidential health questionnaire that helps us develop a comprehensive design plan.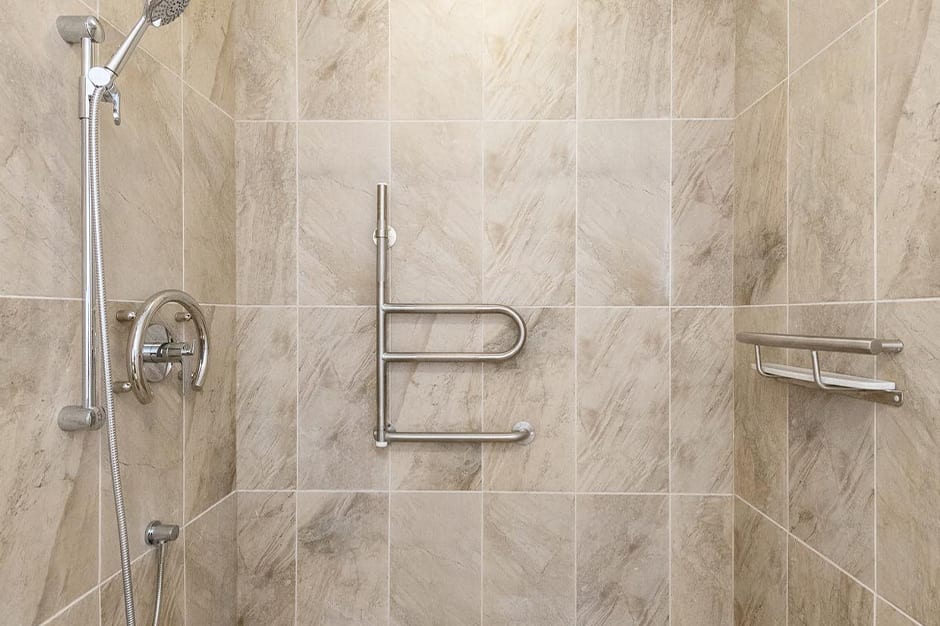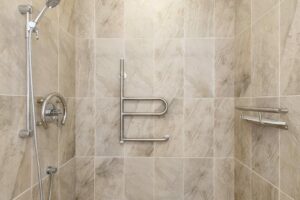 For example, if a client with MS doesn't feel ready to install grab bars, but understands they may need them in the future, we can put blocking behind the wall of their shower. When they're ready, adding grab bars is much easier.
It's thinking through how everything will work for someone. Style preferences and budgets all come into play as well.
We also have our new RapidACCESS division that offers very simple, affordable modifications done quickly and safely. These are items such as grab bars, toilevators, or tub cuts that can be booked online and installed in under a few hours.
MR: What should people look for when shopping for safety solutions? What should they consider?
KC: This is a tough one since everyone's needs are just so different. I would think about where you are having challenges.
For example—are you feeling unsteady in the shower? Do you reach for the towel bar when getting out? Is it a challenge to get up or down from the toilet seat? Answering these types of questions is a good place to start.
You also need to consider who will be making the modifications. We've seen some very precariously installed grab bars in the past. Search for reputable, experienced companies that actually care about your well-being.
Should I hire an access remodeler?
Hiring an access remodeler is a great option if:
the project is time-sensitive;
the project is complex;
the renovations are expansive (multiple rooms in a house), or;
you need permits for the project to proceed.
That being said, it's still worth considering for smaller projects as well!
If you've had a fall, and you've been told to install grab bars in your home as soon as possible, you may not have considered hiring an access remodeler. Sure, you can probably handle installing a couple of grab bars by yourself, but there are some serious benefits to hiring an expert.
A lot of times, this work needs to be completed before you get home from the hospital or rehab center. An access remodeler will have a deep knowledge of best practices and process orders for aging in place design. This will enable them to work quickly, efficiently, and without making mistakes—saving you time and money.
By using the principles of universal design, access remodelers can even go beyond preventative safety measures like grab bars and make your home more comfortable and livable for you as you age.
Whether you've been instructed to make your space meet your needs immediately, or you're proactively thinking about how to age in place—an access remodeler is a great option.
In conclusion, home safety is important, and when done correctly your home doesn't need to look like a hospital. It's about understanding your needs and finding a team of professionals like BuildAble who are willing to problem-solve with you to find the best solutions.
Looking for an access remodeler in your area? Chat with our live agents. Our dealers will be able to help you find the help you need, and they may be accessible remodelers themselves!