Sale
4.8/5
Rated 4.8 out of 5 based on 4 ratings
(4 reviews)
Store shampoo bottles on a sophisticated shelf that incorporates reliable support for no-slip peace of mind in any shower.
DETAILS
DESCRIPTION & FEATURES
Safety Hiding in Plain Sight
The Shampoo Shelf is an innovative design that combines safety, storage, and luxury. This multi-use product is ideal for anyone looking to disguise a class-leading grab bar in plain sight. Whether you are looking for modern hardware for a bathroom remodel, upgrading an existing design with extra storage space, or want a reliable handle to lean on, this versatile product has everything you need.
Product Features
Built to endure.
Stainless steel construction means the Shampoo Shelf stays rust free, so it won't rust like zinc or chrome plated steel will over time. The removable, non-porous surface tray makes cleaning a breeze.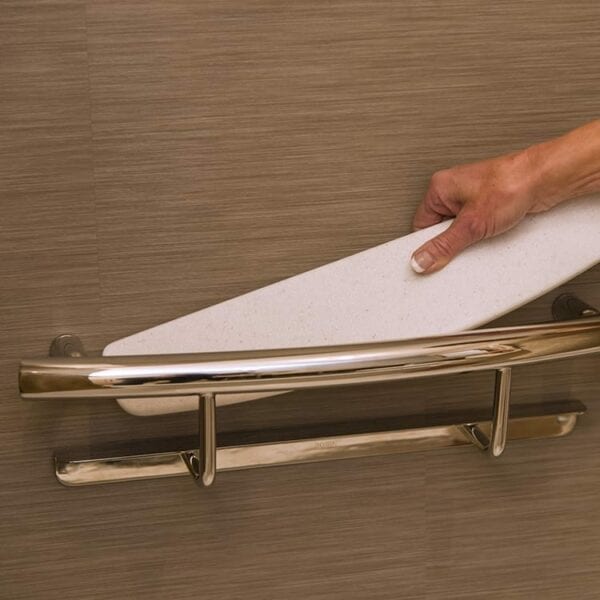 To your taste.
Available in 4 different finishes, your Shampoo Shelf will go beautifully with the rest of your bathroom fixtures. Much like the other Invisia accessories, the two in one grab bar is designed to match your design space.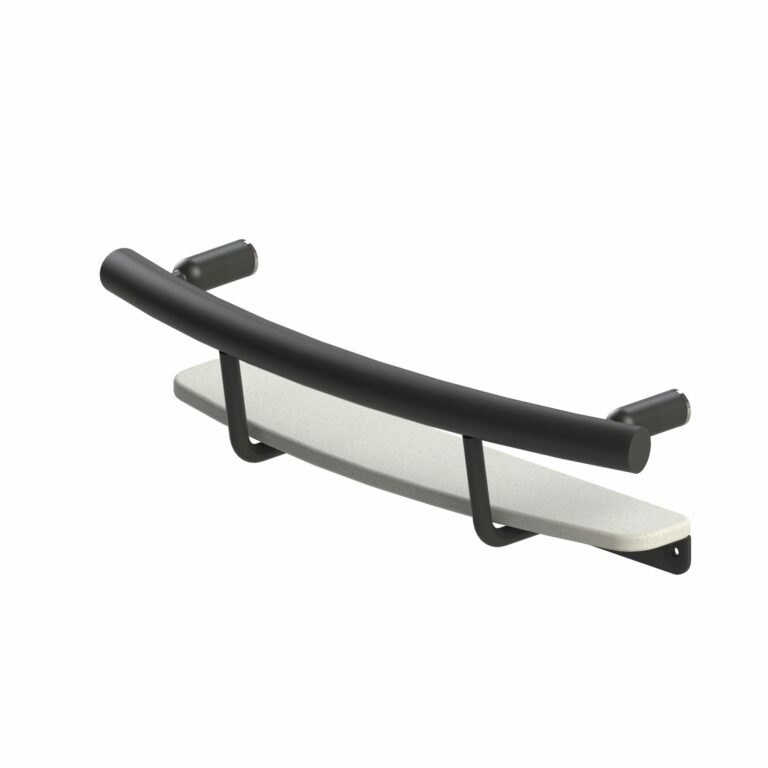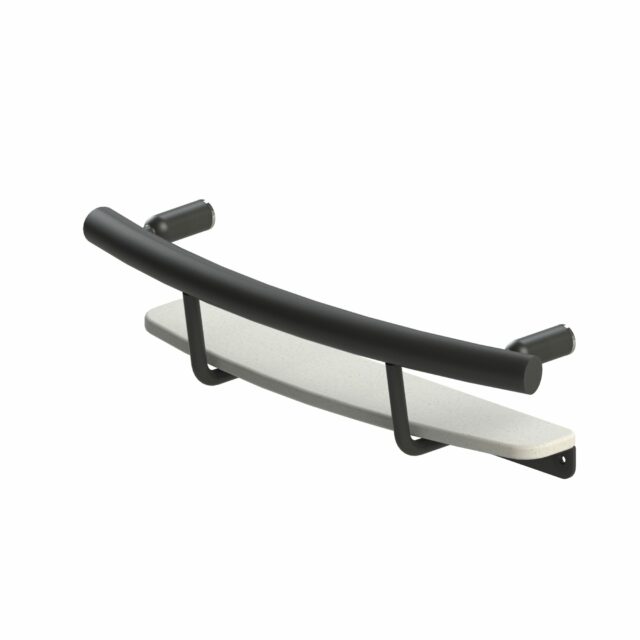 More
INSTALLATION OVERVIEW
SPECIFICATIONS
Tech Specs
Specifications subject to change without notice. Product not intended for outdoor use.
Finishes
Black, Brushed Stainless, Chrome, Oil Rubbed Bronze
Weight Capacity
500lbs / 227kg (ADA Compliant)
Rail Diameter
1.25" / 32mm (ADA Compliant)
Rail Length
19.75" / 502mm
Rail Height
5.25" / 133mm
Warranty
Limited lifetime
More
FREQUENTLY ASKED QUESTIONS (FAQ's)
Can't Find Your Question Below? Just Chat Us!
The tray can be removed for easy cleaning. Use general household cleaners.
The tray is made from a durable, non-porous, solid surface material that resists the growth of bacteria. It is a neutral colour, but the tray can also be used a template for a custom material to match the bathing environment (i.e. natural stone).
The mounting points of the Invisia Shampoo Shelf align with 16"/41cm stud spacing. When installed into wood studs or backing, the two in one accessory has a weight capacity of 500lbs/227kgs.
Reviews
4 Reviews
Rated 4.8 out of 5 based on 4 ratings
Elegant and super-sturdy
We bought the Invisia accent ring, shower shelf, towel bar, and linear bar for a bathroom renovation some years ago. Everyone tells us how beautiful they are, and the person who installed them said they were far sturdier than other grab bars he had installed elsewhere. So we are installing them again in our second bathroom renovation!
No Title
Had a bathroom remodeled and want to plan for the future as we are both in our 50's. The Invisia line of grab bar products looks so beautiful you would never guess they are grab bars! Not institutional looking at all.