Plus Toilet Paper Holder
Support Where You Need It
If you're looking for a bathroom accessory that can also offer support, give yourself peace of mind and a helping hand with the Plus Series Toilet Paper Holder. This multi-functional toilet fixture offers support for up to 500 pounds, providing dependable help getting off the toilet. This 2-in-1 grab bar has a curved design that provides a comfortable handle to grasp onto and plenty of clearance space for standard-sized rolls of toilet paper. With its stylish and modern look, the Plus Series Toilet Paper Holder will give your bathroom an updated appearance while also serving as an important addition should you need additional support.
Don't let bathroom routines be a worry – get the Plus Series Toilet Paper Holder today to provide comfort and dependability in your bathroom. Don't let instability slow you down; make sure you're always prepared with this amazing buy!
Comfort and Safety
Curved design for a comfortable hand grip that supports over 500lbs.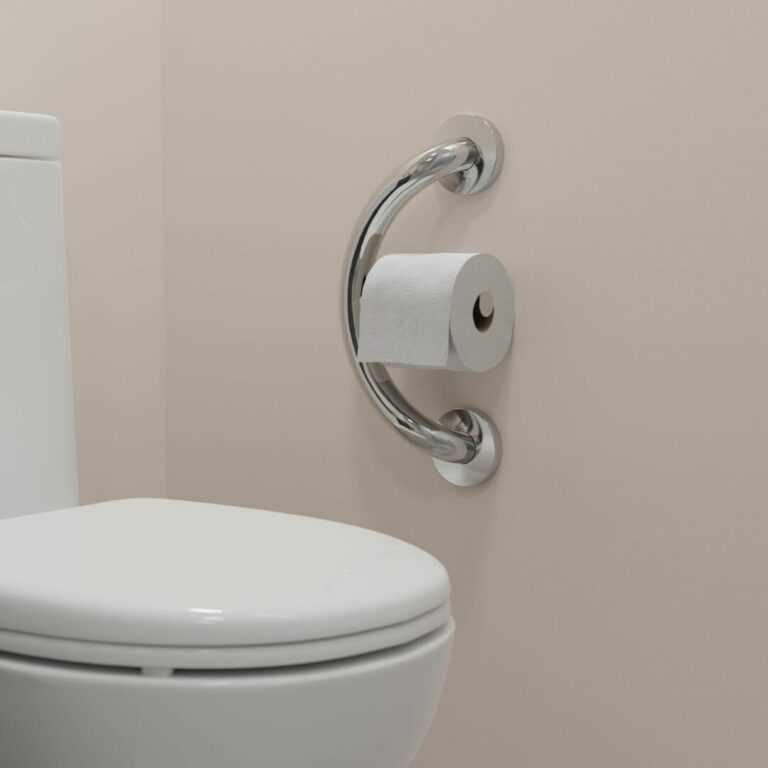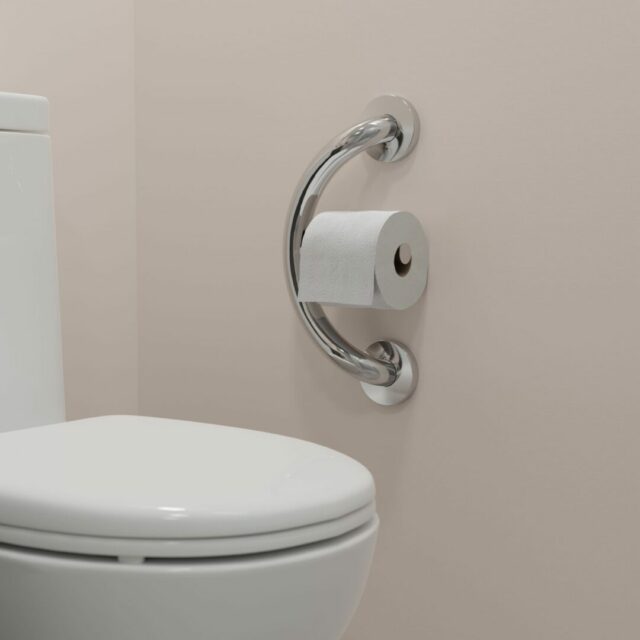 Easy Installation
The 9-hole flanges make installation easier, and the flange covers hide the mounting screws.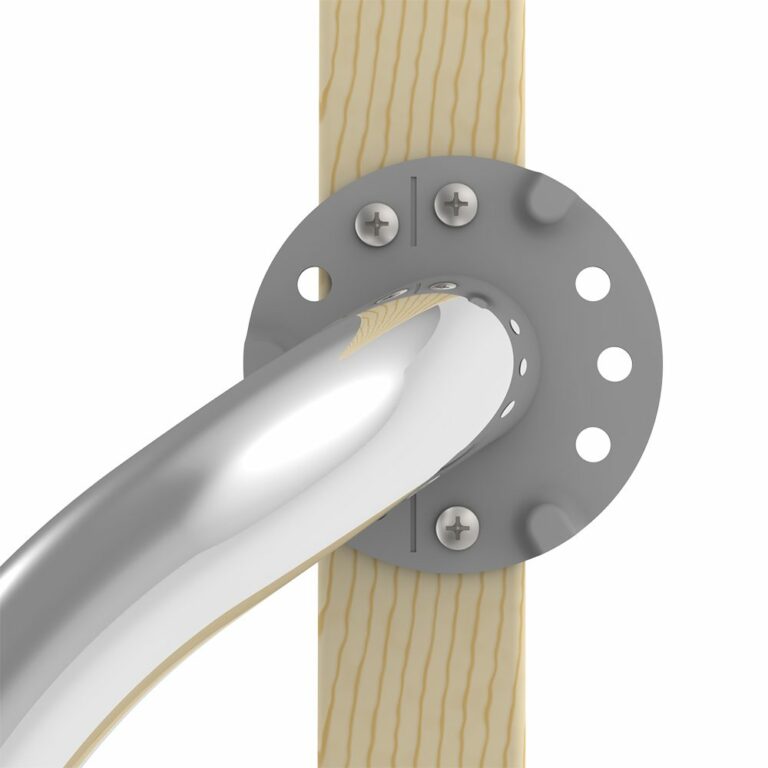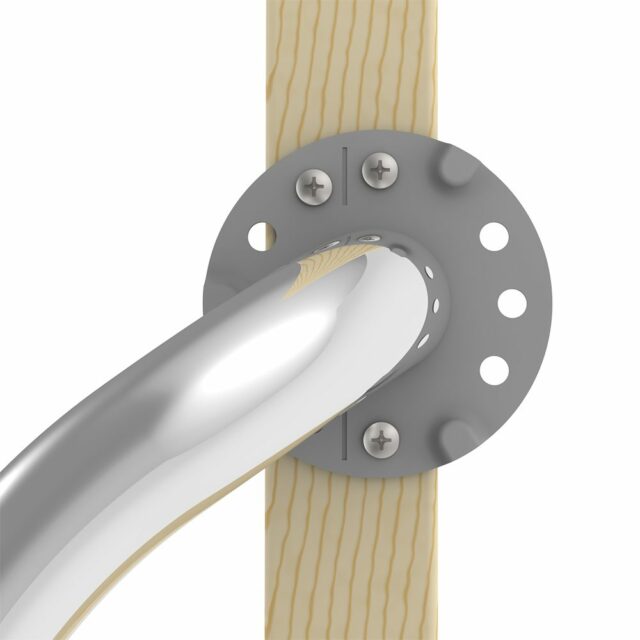 Tech Specs
Specifications subject to change without notice. Product not intended for outdoor use.
Weight Capacity
500lbs / 227kg (ADA Compliant)
Finish
Brushed, Chrome, Matte Black
Rail Diameter
1.25" / 32mm (ADA Compliant)
Wall Clearance
1.50" / 38mm
Warranty
Limited Lifetime Warranty
Part Numbers
Chrome: PLUS-TP-CP-1PKBrushed: PLUS-TP-BS-1PKMatte Black: PLUS-TP-BLK-1PK
Reviews
There are no reviews yet. Be the first one to write one.
Write a Review
Your email address will not be published.
FAQs
Can't find your question below? Just CHAT us!
The Plus Toilet Paper Holder must be secured to structurally sound walls to support 500lbs weight capacity. If the desired location does not have adequate structure, add wood blocking. The flanges of the Toilet Paper Holder are vertically aligned so long as you can locate one stud - the installation is quite simple! We do not recommend installation if the structure behind the wall is unknown, or if the structure behind the wall is not suitable for supporting weight (examples: metal studs, thin fiberglass enclosures with insufficient stiffness and strength, etc). For more information, please download installation instructions.
The Plus Toilet Paper Holder can be installed within reach when seated on the toilet. Keep in mind the following when choosing the optimal install location: 1. your safety requirements & motions, 2. the usability of the accessory, and 3. the overall bath environment.
The Toilet Paper Holder grab bar helps increase safety when using the bathroom by providing extra support and stability to individuals when getting up and down from the toilet. Which can be especially beneficial for adults looking to age in place or those with mobility issues who are at higher risk of falling.