Sale
4/5
Rated 4 out of 5 based on 1 ratings
(1 reviews)
Stores your shampoo bottles & provides a secure grab bar that looks great and will support you in wet and slippery showers.
DETAILS
DESCRIPTION & FEATURES
Safety in Your Corner
Introducing the Invisia Corner Shelf — the beautiful storage solution for your shower products. Its design-first approach means that this shower shelf is both functional and stylish. Stainless steel construction helps the Corner Shelf stay rust-free, and a removable, non-porous surface tray makes cleaning a breeze.
Product Features
Built to endure.
Stainless steel construction means the Corner Shelf stays rust free, so it won't rust like zinc or chrome plated steel will over time. The removable, non-porous surface tray makes cleaning a breeze.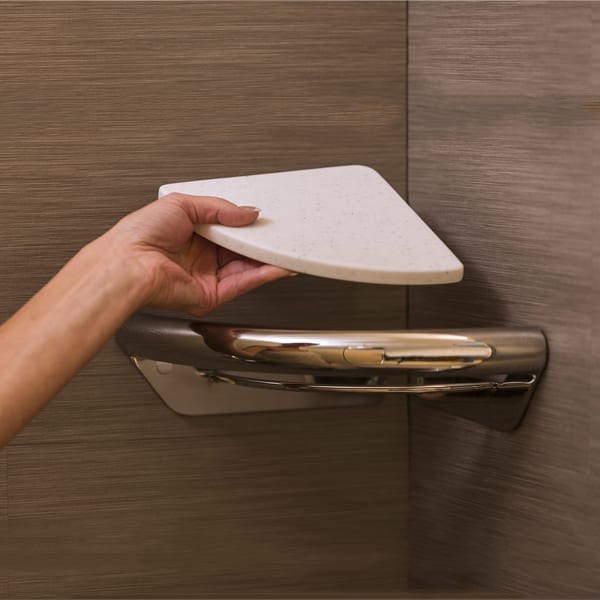 To your taste.
Available in 4 different finishes, your Corner Shelf will go beautifully with the rest of your bathroom fixtures. Like the other Invisia accessories, the two in one grab bar is designed to match your design space.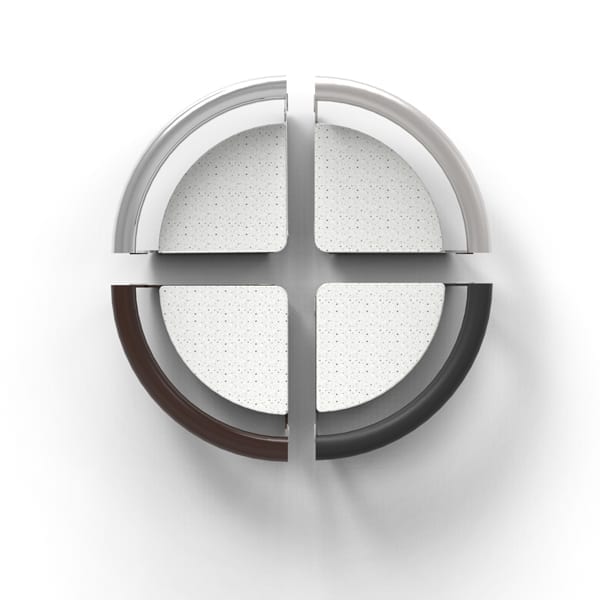 More
INSTALLATION OVERVIEW
SPECIFICATIONS
Tech Specs
Specifications subject to change without notice. Product not intended for outdoor use.
Finish
Black, Brushed Stainless, Chrome, Oil Rubbed Bronze
Weight Capacity
500lbs / 227kg (ADA Compliant)
Rail Diameter
1.25" / 32mm (ADA Compliant)
Warranty
Limited lifetime
More
FREQUENTLY ASKED QUESTIONS (FAQ's)
Can't Find Your Question Below? Just Chat Us!
The tray is made from a durable, non-porous, solid surface material that resists the growth of bacteria. It is a neutral colour, but the tray can also be used a template for a custom material to match the bathing environment (i.e. natural stone).
The tray can be removed from the Invisia Corner Shelf for easy cleaning. Use general household cleaners.
Depending on the size and dimensions of the shower products the shelf generally can fit two bottles. Please note: larger bottles may interfere with gripping the support handle, and reduce the number of bottles the shelf can hold..
Reviews
1 Reviews
Rated 4 out of 5 based on 1 ratings
No Title
Great service, very quick delivery, this is not quite as sturdy as the other matching products. My husband used butterfly anchors to make it a little stronger
No Title
Great service, very quick delivery, this is not quite as sturdy as the other matching products. My husband used butterfly anchors to make it a little stronger
FREQUENTLY BOUGHT TOGETHER