Bathroom Safety: The 3 Things to Consider
What should I do to improve my bathroom safety?
Bathroom safety is not a one-size-fits-all solution, and deciding between various approaches can be overwhelming. Answering these three questions will help you make the right choices: 
How urgent is your need?
What areas or hazards in your bathroom are you trying to make safer?
What's your budget?
Why you need to think about bathroom safety
Little-known fact—according to The Centers for Disease Control and Prevention—bathrooms are the most dangerous rooms in the house. You might be thinking, "Really? The bathroom? What could go wrong?"
A lot, actually.
Though a lot of us might expect more danger in a kitchen, garage workshop, or a dark furnace room with low ceilings that's piled high with unknown boxes—in 2008, bathrooms were responsible for approximately 21.8 million nonfatal injuries in persons aged 15 or older. What's more, over 80% of these injuries were caused by falls.
Think about it! Bathrooms are full of hard, slippery surfaces, they can be small and hard to maneuver, and using them can put us in naturally vulnerable positions. 
The truth is, there are lots of scenarios in which bathroom safety becomes a concern. Below are a few examples.
Mom's had a fall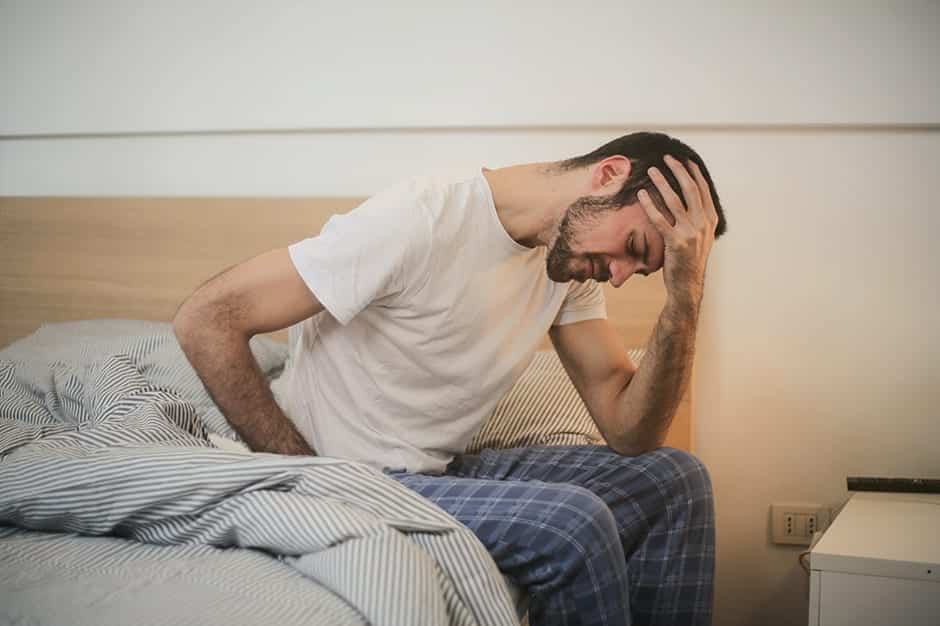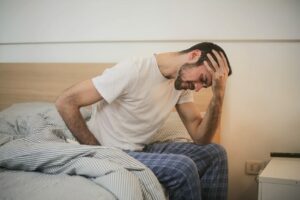 Photo by Andrea Piacquadio via Pexels
Unfortunately, we hear from lots of people about this. Usually, they call us in a panic because a parent having a fall is an extremely stressful situation.
Imagine, it's the middle of the night, you're asleep in bed, and all of a sudden you're woken by your phone ringing. No matter who delivers the news—whether it's your parent, a caregiver, a paramedic, or a doctor at the hospital—your mind is racing when you hear it.
When a parent or loved one has had a fall, the immediate concern is their health, but a close second tends to be their independence and safety moving forward. Oftentimes, bathroom safety modifications need to be made quickly—sometimes even during a parent's hospital stay.
You're the primary caregiver for your spouse
Photo by Pixabay via Pexels
At some point, as you and your partner get older, it's possible that one of you will experience a physical decline faster than the other. 
It may not be an issue initially—the kids have moved out so you don't buy as many groceries anymore—you're fine to be the one that carries them! But as both you and your partner's mobility decrease, you may be taking on more physical burdens than you can safely manage. This can put both of you at a higher risk for a fall-related injury.
If you've reached this point, it's totally okay to need a little more support—particularly when it comes to bathroom safety.
Thinking proactively about aging in place
For years, you've been saving up for your dream home renovation—and you're finally ready to design the space you've always wanted. But if you're going to the trouble of extensive renos, you probably want them to last you the rest of your life.
Considering things like bathroom safety at this stage, before construction has started, means that you'll be able to design safety into your home seamlessly and tastefully. Ideally, it will allow you to stay in your home forever—you just need to make sure you understand what's required for aging in place.  
Other bathroom safety scenarios 
Although the scenarios we've described are fairly common examples, they may not describe your current situation perfectly. In fact, they may not even come close—and that's okay!
Whatever bathroom safety situation you're faced with, it can be hard to know where to start. Don't you worry! In the rest of this article, we'll outline the three considerations for better understanding your bathroom safety needs:
Bathroom safety timing or urgency
Specific bathroom safety challenges, hazards, or needs 
Cost and budgeting for bathroom safety
Regardless of what you're dealing with, these considerations will help you approach any scenario with a little less stress, and narrow down the decision making process.
1. Bathroom safety timing or urgency
The first thing that should influence your decisions around bathroom safety is timeliness. 
Ask yourself—how fast do I need my bathroom to be safer? The answer will depend on your situation and influence your decisions. 
As soon as possible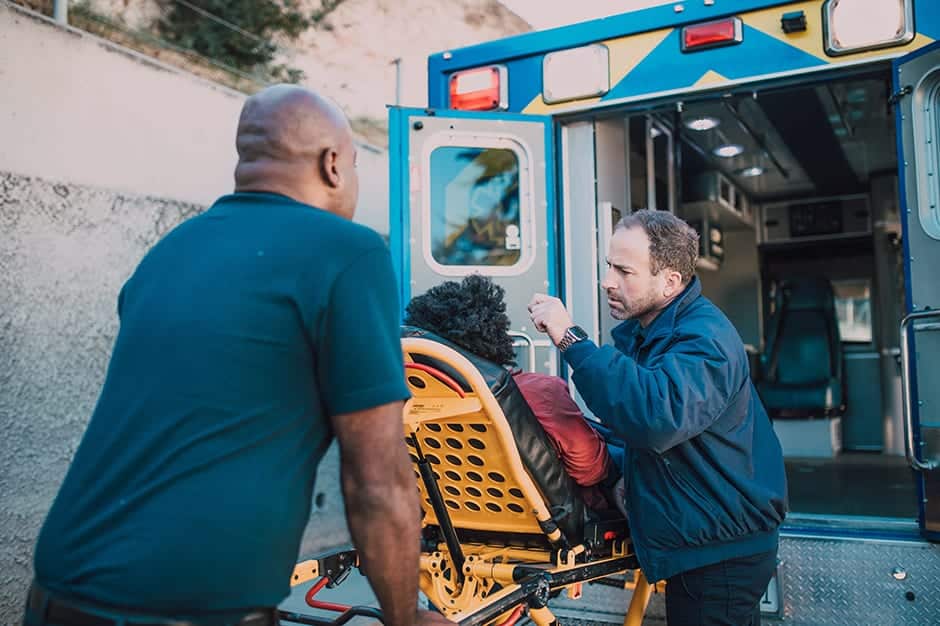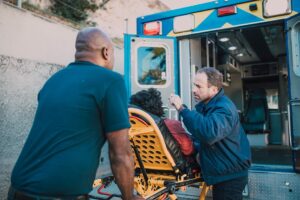 Photo by Rodnae Productions via Pexels
If someone you live with has been hospitalized for a fall and is being discharged tomorrow, you don't have time to plan a full-scale bathroom remodel. Instead, you need to consider products that you can quickly and easily install yourself, before or soon after your loved one's return home.
Soon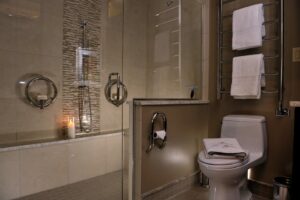 Photo by K.W. Cowles Design Center
Maybe you've been thinking about improving your bathroom safety for some time, but you've held back for some reason. You could be concerned that safety products will make your bathroom look like a hospital (they don't have to). You may not have fallen yet, but there have been some close calls. 
If this sounds like you, we'd urge you to start shopping around for safety products. Even if you feel like it's too soon for grab bars, they could save you a lot of trouble. Also, not being in as much of a rush means you'll be able to consider some more elegant options or products that require some construction or professional installation. Just don't wait too long!
In the future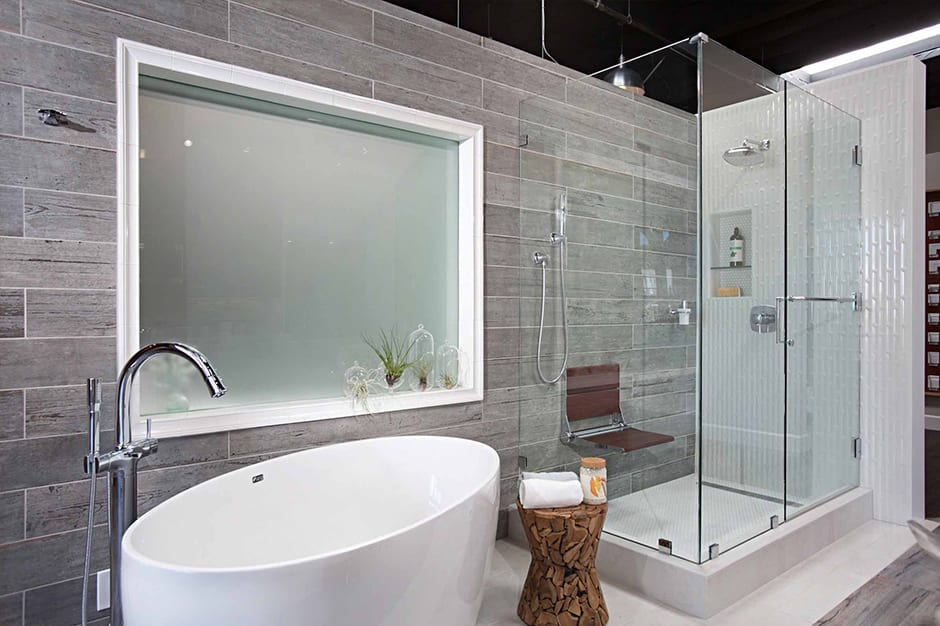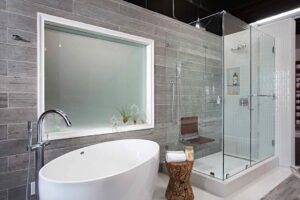 Photo by Jackson Design & Remodeling
You might be thinking proactively about an aging parent moving in with you, or about maintaining your independence at home as you get older. Either way, if you're thinking about bathroom safety for the long-term, you'll have a ton of flexibility in terms of design.
Not being in any rush means you can plan ahead and make decisions in anticipation of your changing needs that also fit with your tastes. 
In any situation, understanding the timing and urgency of your bathroom safety needs is the first step in clarifying your decisions.
2. Specific bathroom safety challenges, hazards, or needs
As we've mentioned, bathrooms are full of hidden hazards and challenges. Some are fairly obvious at any life stage; wet, slippery, tiled surfaces can be dangerous for anyone. Some dangers are more subtle, like when you lift one leg to shave in the shower. Others only present themselves when transfers become more difficult over time.
Some commonly challenging transfers include getting on or off the toilet, in or out of the shower or bathtub—or really—any change of height or position where there are slippery surfaces present. 
There are all kinds of products and solutions to address these issues. Some are specific to certain areas (e.g. bathtub accessories, PT rails for toileting, tub cutouts), others can be applied more broadly (grab bars, floor-to-ceiling poles, 2-in-1 designer grab bars).
From left-to-right: a HealthCraft PT Rail in-use next to a toilet, a traditional bathroom safety grab bar, and a glass shower by Mondeau Kitchen & Bath featuring an Invisia Shower Bench.
If you use an assistive device like a rollator or wheelchair, you need to make sure you have space for them to maneuver. You may even want to consider a barrier-free shower that let's you roll directly in.
Two examples of barrier-free showers: right photo features an Invisia SerenaSeat, left photo by BuildAble.
If you're unable to consider full-scale remodeling to accommodate mobility devices, you need to make sure there are safe places for you to hold on, balance, and rest your weight in the bathroom.
The important thing here is understanding your own specific needs so you know where you need support. This will help further narrow your bathroom safety choices.
3. Cost and budgeting for bathroom safety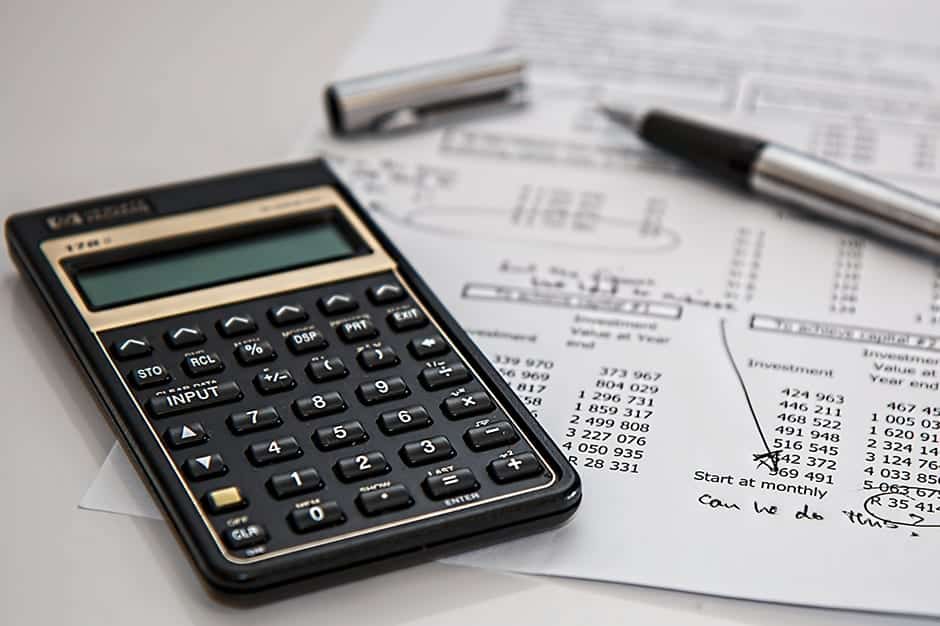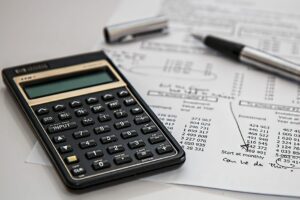 Photo by Pixabay via Pexels
Although cost can be a limiting factor in your decision-making process, it shouldn't be the only consideration for bathroom safety (that's why it's number 3 in this list). 
If your budget is very limited—then absolutely, buy what you can afford—but if you have some flexibility, take the time to understand the differences between similar products and the features and benefits that you're paying for.
Remember also, that regardless of price, the bathroom safety products or solutions you choose need to align with your specific needs and timelines.
What factors impact the price of bathroom safety?
If you've shopped for bathroom safety products, you might have noticed some significant price differences on products that look quite similar. What makes one so much more expensive than the rest? 
Manufacturing
One thing you might not notice about a bathroom safety product at first glance is its manufacturing details. Our products for example, tend to be more expensive than our competitors. This is largely because we put a lot of effort into the design and engineering of the products, do a lot of our manufacturing and almost all of our assembly in Canada. While manufacturing labor is cheaper in other overseas countries, we're proud of our products, and stand behind our excellent quality and warranties.
Other factors that can drive prices up on bathroom safety products are different materials and finishes. For example, stainless steel grab bars are more costly than aluminum ones, but they're also rust-resistant, and therefore better suited to environments where there's water.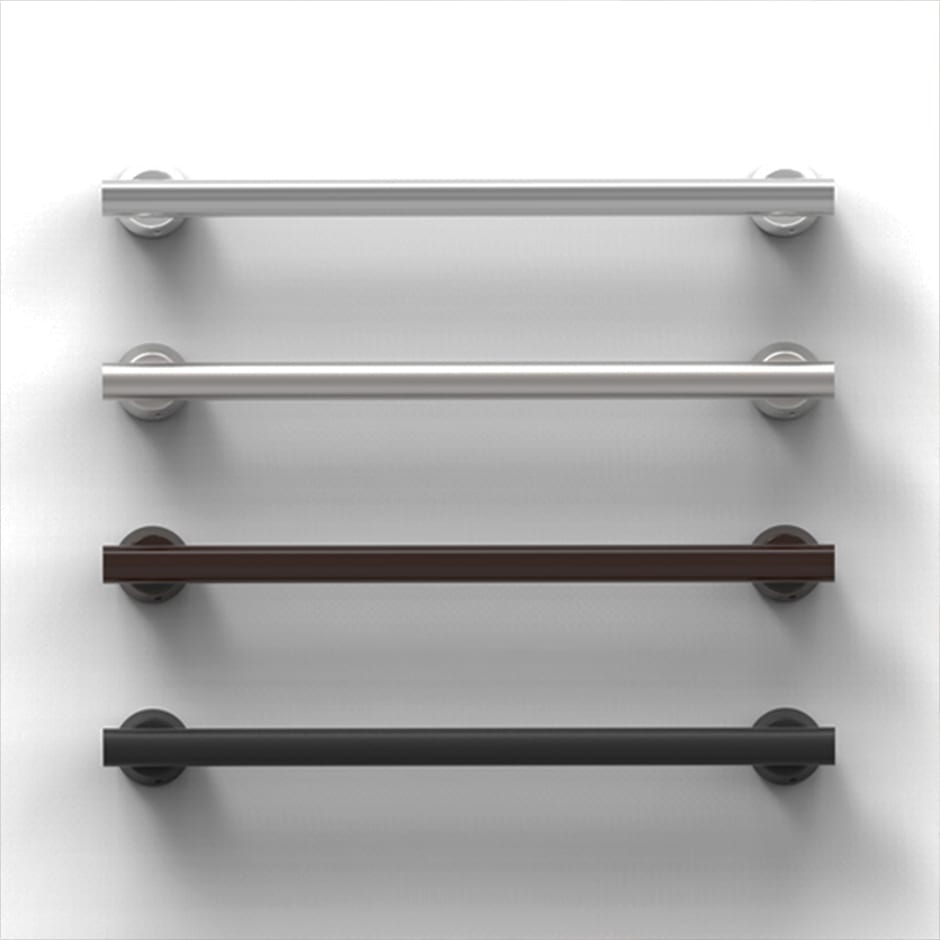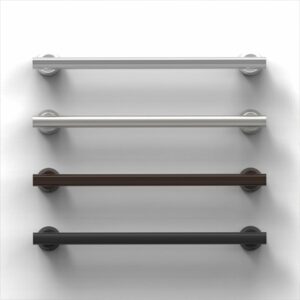 Rendering showing different finishes available for Invisia Collection's Linear Bar (from top-to-bottom: chrome, brushed stainless steel, oil-rubbed bronze, matte black)
Generally, the more custom finishes offered on any product, the more they will cost. But if matching the rest of your bathroom fixtures is important to you, it may be worth the price.
Finally, safety products with smaller profiles or sleeker designs tend to cost more than more traditional or clinical-looking ones. Again, this has to do with manufacturing volumes, as well as materials and finishes. Some of the more unique products can also have patented elements that make them more expensive to produce.
Renderings highlighting details of the Invisia Towel Bar
We're not saying it always makes sense to spend more money, but knowing what elements you're paying for can help you judge the price-to-value ratio on any bathroom safety products.
Scale of bathroom safety modifications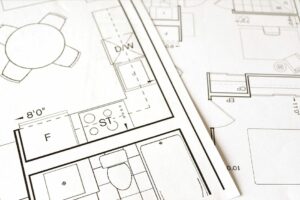 Photo by Pixabay via Pexels
Another factor that will impact your budget is the decision to renovate. 
Bathroom renovations can range in price from $1,500 to over $15,000. If you're handy or you work in construction or carpentry, you'll probably be able to get away for less—but again—depending on your safety needs, it may not be a great idea for you to sign up for a high-effort DIY project.
If this sounds like too much—don't worry! There are lots of options to improve bathroom safety that can be done with less expensive minor renovations or without renovations at all. Figuring out what you can afford will also help you shop appropriately for your timelines and needs.
Staying cool about bathroom safety
No matter what situation you're in, even just talking about bathroom safety can be overwhelming—but if you understand your timeline, your specific needs, and your budget, you can make a plan that works for you!
We hope this article helps you take a proactive approach, but should the worst happen, we hope it makes the stressful situation you're in a little easier to navigate. In any scenario, we're here to help—so please reach out to us directly if you have any questions.