Sale
5/5
Rated 5 out of 5 based on 9 ratings
(9 reviews)
Stylish and sturdy! Designed to keep you safe while providing storage. Compatible with Easy Mount Anchors for smooth installation.
DETAILS
DESCRIPTION & FEATURES
Shower safety has never looked this good.
The Plus Series Shower Shampoo Shelf adds style, convenience, and safety to your shower. With its easy-to-install design using 9-hole flanges, you can elegantly update the look of your bathroom while adding extra support. Designed for style and sturdiness, but also for function and convenience – this sleek shelf will keep all your bathroom products exactly where you need them most.
You don't have to sacrifice style for safety – the Plus Shower Shelf features a curved design that blends in seamlessly with any existing fixtures, making it one of the most stylish solutions on the market. The grab bar ensures maximum stability and confidence when getting in and out of the shower, saving you time and energy every single day.
Now's your chance to upgrade your shower and give yourself that bit of extra peace of mind – turn your bath into a spa-like sanctuary with everything conveniently within arms reach with the Plus Series Shampoo Shelf. Buy yours today!
Product Features
Convenient Storage
The shelf fits even the largest of bottles, while drainage slots help to prevent water and soap build up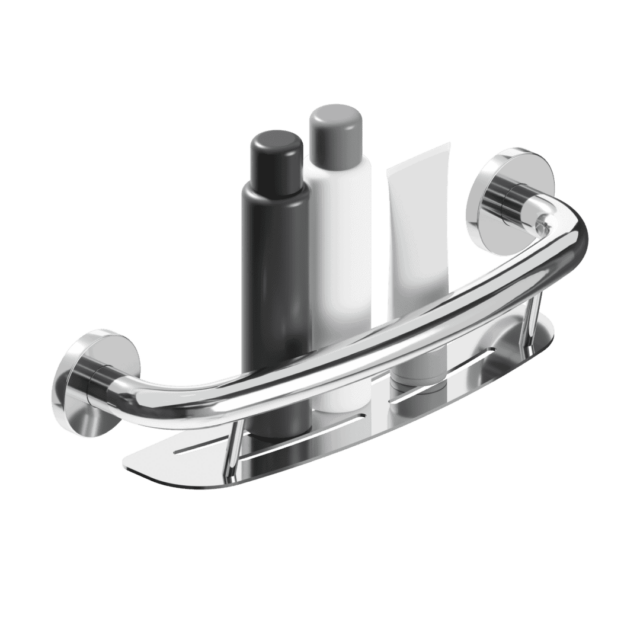 Easy Installation
The 9-hole flanges on 16" centers make installation easier, and the flange covers hide the mounting screws. Supports 500lbs.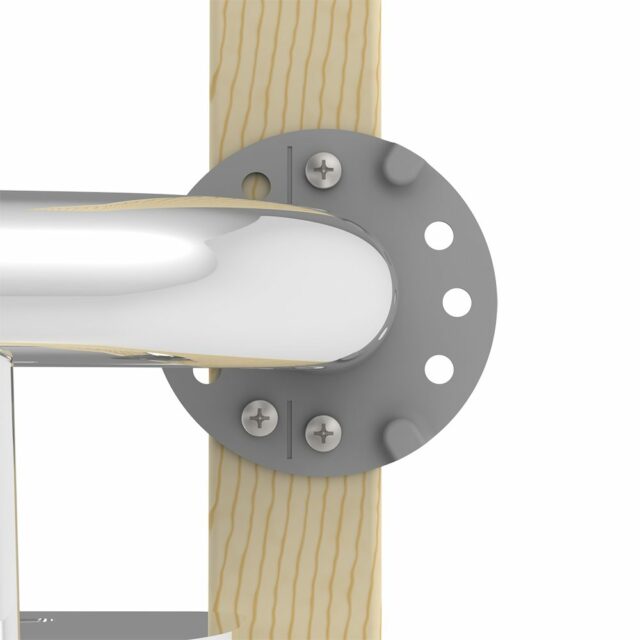 Easy Mount Anchors
Compatible with Easy Mount Hollow Wall Anchors. Install your grab bars anywhere, no studs required! Works in drywall, tile & fibreglass.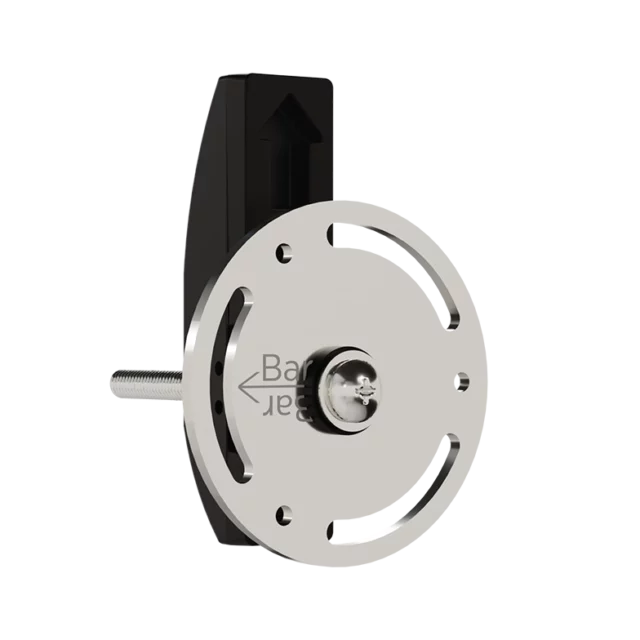 More
INSTALLATION OVERVIEW
Installation (Using Easy Mount Anchors)
How to Install the Plus Series
SPECIFICATIONS
Tech Specs
Specifications subject to change without notice. Product not intended for outdoor use.
Weight Capacity
500lbs / 227kg (ADA Compliant)
Finish
Brushed, Chrome, Matte Black
Rail Diameter
1.25" / 32mm (ADA Compliant)
Rail Length
Total: 19.625" / 498mm total Centers: 16" / 406mm
Rail Height
4.25" / 108mm
Wall Clearance
5" / 127mm
Warranty
Limited Lifetime Warranty
Part Numbers
Chrome: PLUS-SHS-CP-1PKBrushed: PLUS-SHS-BS-1PKMatte Black: PLUS-SHS-BLK-1PK
Patent Number
Design - Patent Pending
More
FREQUENTLY ASKED QUESTIONS (FAQ's)
Can't Find Your Question Below? Just Chat Us!
The Plus Series are made from stainless steel and are waterproof. The fixtures will not rust when properly installed.
The Shampoo Shelf will fit at least two economy size bottles. It is important to mention that larger bottles may interfere with gripping the support handle.
The Plus Shampoo Shelf is a 2-in-1 grab bar designed to provide improved stability while standing in the shower/bath, reduces the risks of falling, and provides better accessibility to the bottles stored on the shelf.
Reviews
9 Reviews
Rated 5 out of 5 based on 9 ratings
No Title
Très beau produit, exactement ce que je voulais et il fait très décoratif en plus de son utilité qui sera très apprécié.
Very effective grab bar and shelf.
Bought two, very sturdy and practical