Sale
4.9/5
Rated 4.9 out of 5 based on 13 ratings
(13 reviews)
The Pro Series features a stainless steel frame, adjustable pressure hinge, and more designer finishes to choose from.
DETAILS
DESCRIPTION & FEATURES
Bundle the Best Seat in the House with our best selling accessories
The SerenaSeat Pro is an award-winning seat that takes comfort and luxury to the next level. With a stainless steel frame and adjustable pressure hinge, you can enjoy its superior performance knowing that the bamboo seat is environmentally friendly, easy to clean, and lasts longer than other types of wood. When not in use, the SerenaSeat Pro conveniently folds up against the wall to save space. In addition, the frame is 50% thinner than our standard aluminum frame, providing a sleek, refined appearance. The wide surface area of the wall distributes the weight capacity for enhanced safety and support of up to 500 pounds.
In addition to the SerenaSeat Pro, this bundle comes with our top of the line bathroom grab bar accessories the Invisia Collection. This bundle features our best sellers; Invisia Shampoo Shelf, Accent Bar, and Wall Toilet Roll Holder. Get the custom finish that best matches your bathroom, available in 4 different finishes, the Invisia Collection easily blends into any bathroom theme.
This bundle offers secure support for movement from the toilet to the bathtub and anywhere in between. Get the complete set and experience the safety and convenience of the SerenaSeat Pro Bundle with the Invisia Collection.
Product Features
Premium Comfort and Convenience
By bundling the SerenaSeat Pro with Invisia bathroom accessories you get top of the line products with higher savings most conveniently picked out based on your washroom needs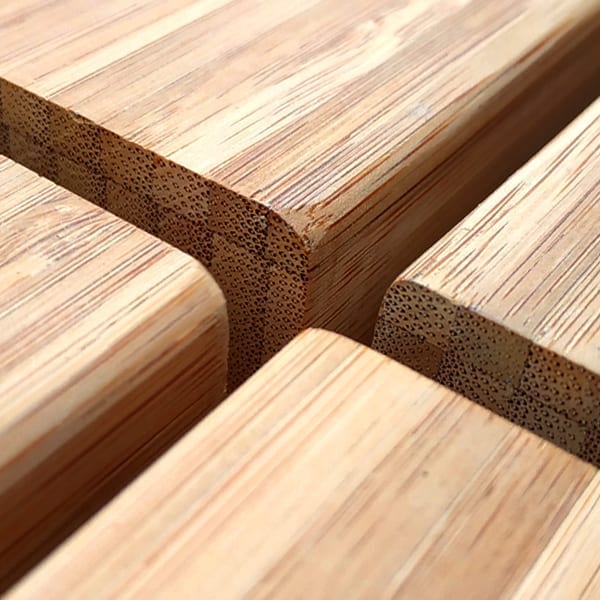 Choose the Finish that Best Fits Your Bathroom.
o You can be sure with the different finishes available that your Invisia grab bars will go beautifully with the rest of your bathroom fixtures. Or to include high-contrast colors so it's easy to see where one surface begins and another ends.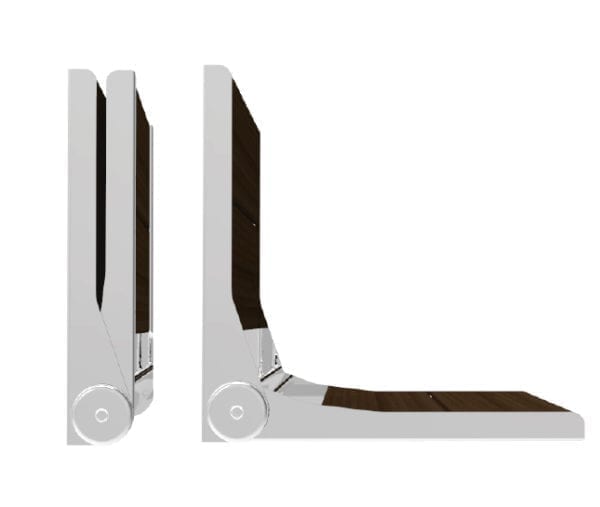 More
INSTALLATION OVERVIEW
SPECIFICATIONS
Tech Specs
Specifications subject to change without notice. Product not intended for outdoor use.
Material
Frame: #304 Stainless SteelSeat: Bamboo
Frame Finish
Brushed, Chrome, Matte Black, Matte White, Oil Rubbed Bronze
Wood Finish
Light, Medium (waterproof polyurethane stain)
Weight Capacity
500lbs / 227kg (ADA Compliant)
Seat Widths
18" / 457mm26" / 660mm
Seat Depth
15.95" / 405mm
More
FREQUENTLY ASKED QUESTIONS (FAQ's)
Can't Find Your Question Below? Just Chat Us!
The SerenaSeat pro frame is designed to distribute weight capacity over a wide surface area of the wall. Combined with installation into a secure structure, the SerenaSeat allows for a weight capacity up to 500lbs/227kg.
The seat can be cleaned with warm water and/or a mild cleaning agent. Wipe dry using a soft cloth. Do not use abrasive chemicals or cleaning products which may scratch the wood or affect the colour finish. The back rest panels are removable for to allow cleaning the tile wall.
One of the main distinctions between the SerenaSeat Pro and SerenaSeat is the material of their frames. The SerenaSeat boasts an aluminum frame, while the SerenaSeat Pro sports a low-profile stainless steel frame with a horizontal bar. Additionally, the wood of the SerenaSeat Pro is slightly thicker than that of the SerenaSeat at 1 inch vs. 3/4 inch, allowing it to handle an extra hundred pounds of weight at 500lbs versus 400lbs. The two seats also differ in their finishes, so be sure to check the specifications section for more details. Lastly, the SerenaSeat Pro hinge is adjustable tool-free, making it an attractive option for those who want to fine-tune their shower seat.
Reviews
13 Reviews
Rated 4.9 out of 5 based on 13 ratings
Elegant and super-sturdy
We bought the Invisia accent ring, shower shelf, towel bar, and linear bar for a bathroom renovation some years ago. Everyone tells us how beautiful they are, and the person who installed them said they were far sturdier than other grab bars he had installed elsewhere. So we are installing them again in our second bathroom renovation!
No Title
It was impossible to find a beautiful seat that looked good in the folded position and had a decent weight limit. This seat is all that and more. Beautiful quality!
FREQUENTLY BOUGHT TOGETHER